Still painful. Still grateful – Employee benefits were my lifeline
After a devastating accident, Stephen Lefley, Head of HL Workplace Solutions, talks about why employee benefits played such a big role in his recovery.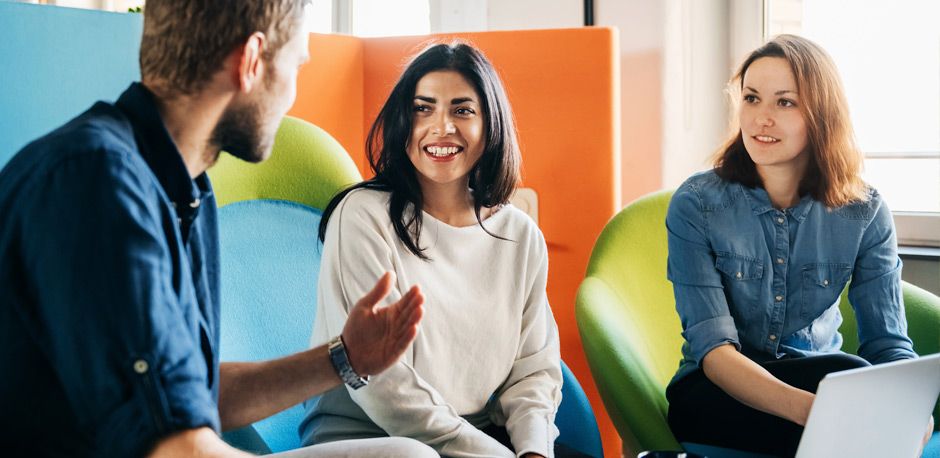 Important notes
This article isn't personal advice. If you're not sure whether an investment is right for you please seek advice. If you choose to invest the value of your investment will rise and fall, so you could get back less than you put in. These articles are intended for employers and HR professionals, not for individual investors.
I consider myself very fortunate in many ways. Like many of us, I've always thrived on dangerous activity – accidents happen to other people, don't they? I'd never broken a bone, and I thought I was invincible. But I'm not.
On 2 March 2020, I almost lost my life in a skiing accident. My back and shoulders were broken, nine ribs were smashed and my legs were paralysed. I couldn't feed or drink for myself and what's more, the pain of every movement was immense.
Just over a year on, and this is still a difficult article to write. I can't remember much after my accident, but the knowledge of the wellbeing support from my employer comforted me in those early hours and days 4000 miles away in a hospital bed. Whilst it's my line of work, I didn't plan on becoming an ambassador and advocate of employer facilitated wellbeing, but I've now been a major beneficiary of the employee benefits my company offers. I no longer see products and services – I literally see lifelines.
In this article, I want to outline a few key things I've learned about wellbeing from my experience, in the hope that it could spark modifications to the wellbeing package your organisation offers to its employees.
Financial Wellbeing
Without the right resources in place, this could have been a serious and long-lasting derailment of my finances. Where do I start?
Travel Insurance
Before I departed for my ski 'holiday', I'd called my insurer to double check my winter sports coverage. I'm sure you can imagine that being helicoptered off a mountain, treated in a US hospital and being flown back to the UK via private air ambulance isn't cheap! Whilst I wasn't on my insurer's 2020 Christmas card list, the cover and immediate support provided was invaluable. Travel insurance is something that many benefits providers offer as a voluntary add-on for employees. With holidays abroad expected to boom after restricted travel in the last year, it could be wise to add this to your list of voluntary benefits via your your flex scheme.
Life Insurance
My chances of surviving the accident as it happened were very slim. Nobody thinks they'll need their life insurance, but my family so very nearly needed mine. When the worst happens, and one of your employees dies in service, life insurance can give immeasurable peace of mind and financial security to the family left behind.
Income protection
This benefit alleviated my biggest 'day one' fear. Would I ever be able to work again? It didn't feel like it. How would we pay the mortgage and bills? My employer was quick to provide me and my family with the assurance we needed. My workplace group income protection plan also covered half my salary through to retirement date should the worst have come to the worst. Unbeknown to me was the 'return to work' support and physiotherapy provided by this insurance. So supportive and so valuable. Less than 3 million employees are covered by income protection insurance – which is less than a third of the number covered by life insurance. I'd strongly advocate the inclusion within an all-encompassing wellbeing package.
Financial resilience through saving and investing
It's the foundation piece we need to recognise and control by engaging with and optimising the payroll savings products available to us. Whilst all qualifying employees have access to a workplace pension, that doesn't help those with shorter term priorities, or those requiring emergency funds.
According to the ONS in April 2020 the Government Financial Resilience Taskforce results indicated that 1 in 4 households could not cope with a reduction in income of 25% for 3 months. Back in 2017 the FCA conducted research into our financial lives and deduced that 43% of UK adults had less than £2,000 in savings and 13% had nothing saved at all.
The global pandemic has brought this sharply into focus. Surveys suggest that around two thirds of employers think that improving the financial wellbeing of their employees should be a shared responsibility. This doesn't mean the employer reward budget has to increase. The ability for non-core pensions reward to instead be diverted to shorter term payroll facilitated savings and investment plans such as ISAs and Fund/Share accounts is critical to employers truly facilitating financial resilience. Same financial envelope - greater diversity of purpose.
Moreover, helping your employees with their financial wellness is not about creating a burden for business. Rather it's about creating the tools that help employees improve their own finances. Here at Hargreaves Lansdown, we offer a financial education programme as part of our pension package, or alternatively, employers can choose to purchase the financial education independently, as part of our service, Financial Wellbeing at Work.
Physical Wellbeing
If I wasn't fit, I wouldn't be here. Fact. Whilst the US surgeons couldn't tell me whether I'd be able to walk again, what they could say was that if I hadn't been fit before the accident, there's no way I would have survived.
Here at Hargreaves Lansdown, we make available discounted gym membership, cycle to work schemes, running clubs and much more. Whilst I'd always challenge how social our running club is (when all I usually see is the distant back of everybody's head), it is without doubt that this activity and a couple of half marathons each year which helped to save my life. I urge everybody to advocate fitness in your organisation – your employees' future selves will be thankful!
Mental Wellbeing
It was immensely difficult to stay positive, especially as my physical wellbeing was temporarily destroyed. They say that talking helps – 'Britain Get Talking' is today's slogan. And I concur – talking really does help.
In the US hospital, there was a Chaplain who visited me and my family twice daily. She would 'force' me to talk about my accident by questioning and probing how I was feeling. I didn't want to talk to her – I knew she would break me down within a minute – It happened every time.
So why did she do it? Because if I could come to terms with things in my mind, then I could deal with the practical process of physical mending. It's true and it worked. Again, I was lucky, despite being 4000 miles away my WhatsApp and video links to family, friends and so many work colleagues proved invaluable. Goodness knows how many times I broke down during those calls but believe me, talking helps. Workplace wellbeing support might typically provide Employee Assistance Programme (EAP) access and I can truly vouch for the value it has for those who need to use it.
It is no surprise that employee wellbeing is high on the agenda at the Boards across UK companies. Slowly but surely, very simple, 'no cost' change is happening. It's no longer just about pensions. Yes, they're exceptionally important, but they really need to be part of a wider savings and investment offering. Employee engagement and respect for the reward afforded to them will only improve as a result.
Here at Hargreaves Lansdown, we've even seen some employers reduce their matched pension contributions, in favour of providing a more diverse range of matched savings and investment products for employees. If the cost of further benefits is prohibitive for your organisation, then 'squeezing the same financial balloon' could be a workable option.
As for me – I went on to catch Covid-19 whilst still in hospital, but my finances were fine, my mind was in the right place and I've physically recovered. I've just started running again – very slowly. This article would read very differently and far less positively if my employer didn't practice what it preaches regarding facilitating workplace wellbeing.
It is within your gift to take action, modernise available benefits and make a real difference to your employees.
More articles
Important notes
This article isn't personal advice. If you're not sure whether an investment is right for you please seek advice. If you choose to invest the value of your investment will rise and fall, so you could get back less than you put in. These articles are intended for employers and HR professionals, not for individual investors.
Subscribe for the latest employer insights from HL Workplace
Monthly news
Expert guidance
Financial wellbeing tips
Sign up