VCTs (Venture Capital Trusts)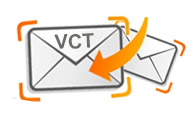 Many VCT investors only hear about the best VCTs when it's too late. Sign-up for free alerts and:
Be the first to hear about new launches
Benefit from market leading discounts
Take advantage of early investment incentives
Find out which VCTs to consider and which to avoid.

Register for VCT email alerts
Why invest in a VCT?

VCTs invest in some of the most dynamic, entrepreneurial, high growth companies therefore they are high risk. They are long term speculative investments which give you the chance to get in on the ground floor of fledgling investment opportunities. This speculative nature means they are aimed at sophisticated investors. This means they are unlikely to be suitable for mainstream investors who may need access to their money in the short term or loss of the investment may cause financial hardship.
VCTs are one of the most tax efficient investments available where a £10,000 investment could cost as little as £7,000 with the prospect of tax free dividends and tax free growth. The tax benefits associated with investing in VCTs is subject to change and the exact value depends on your circumstances.

Why choose Hargreaves Lansdown for VCTs?
Hargreaves Lansdown is the UK's leading VCT broker - administering more VCT investments than anyone else. This puts us in a unique position to offer investors, who want to make their own investment decisions, some great benefits:

The best discounts
The average discount on the VCTs we have offered is 3% and over the last three tax years we have given more than £3million back to our clients in VCT discounts.
The best information and research
We carry out in depth face-to-face meetings with the vast majority of VCT managers bringing out new issues. In addition, as part of the research process we often meet the management of some of the underlying companies in which the VCTs invest.
Expert help and support
We have been at the forefront of the VCT market since 1995 and have an experienced Helpdesk on-hand to answer any queries.
Information at the click of a mouse
The prospectuses and applications of all VCTs we offer are available to download online from our VCT offers page. View our VCT offers.
But don't just take our word for it - here's what our clients say...

Hargreaves Lansdown had a good range of VCTs listed, clearly explained documentation, and were offering some extra cashback incentive, which all helped secure a great deal.
Mr Osicki, Gloucester

---

Like the speedy service: posted 6pm on Tues, offer closed Thurs and I thought I'd missed it, but on Thursday morning I had your confirmation saying that it had been passed onto the VCT company for dealing - excellent service. Website well maintained and up to date (more so than your competitors).
Mr Palmer, Warwickshire

---

Efficiency, competitiveness, customer focus and excellent online service.
Mr Corbett, Powys
---
Market leading discounts of up to 4% on VCTs
We use our position as the largest broker to the benefit of our clients. We often offer market beating terms but aim to at least match the initial discounts available elsewhere. However, VCTs invest in some of the most dynamic, entrepreneurial, high growth companies that are high risk and therefore the quality of the VCT management makes a much greater difference than the discount. Occasionally if we do not rate a VCT we won't be offered comparable terms by the provider.

View VCT offers
Discounts of up to 4% on VCTs
Get market leading discounts on VCTs with Hargreaves Lansdown.
VCTs invest in some of the most dynamic, entrepreneurial, high growth companies therefore they are high risk.

View VCT offers
Important information
Please remember, VCTs are higher risk and should only be a consideration for those who can afford to take the risk, their value will fall as well as rise. You should hold them for the long term, but you could still get back less than you invested. Please remember, the value of tax savings will depend on your circumstances and tax rules can change over time.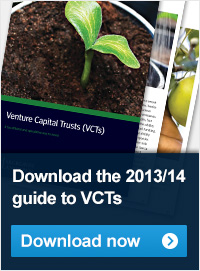 Have a question?
Mon - Thu:
8am - 7pm
Fri:
8am - 6pm
Sat:
9:30am - 12:30pm