A fresh look
A lot has changed in the 36 years since Hargreaves Lansdown started helping UK investors
We've evolved from a spare room start-up to a FTSE 100 company, and in December we welcomed our one millionth client.
And our clients have changed too – increasingly they interact with us in new ways, choosing digital and mobile channels to save and invest.
But no matter what, we're always looking for ways to do things better and to make saving and investing as easy as possible. So working with clients, designers and developers we have created a fresh look and feel to better meet the changing needs of our clients.
You'll notice these small but meaningful changes across our website, mobile apps, and printed materials.
Guides
Chris Hill, CEO, explains our fresh look
In December we celebrated welcoming our one millionth client. Today we are proud to announce a new look for Hargreaves Lansdown. As we grow, and as we look to help more people in the UK to save and invest, we have to evolve and adapt. The fresh look embraces and respects all that is good about our heritage, but at the same time evolves us to a point where we feel it is fit for the future – delivering an experience which reflects simplicity and confidence.
People are interacting with us in new ways, increasingly choosing digital and mobile channels. Evolving our identity will mean a clearer more relevant experience for our clients: giving you guidance when you need it, in a language you understand.
The refresh of our identity continues to reflect the importance of what we do for our clients: the passion we have for putting our clients first, making it easy and always striving to do things better. We might look a little different, but make no mistake, our commitment to putting clients first won't change. Our purpose remains the same: to empower people to save and invest with confidence.
What's changed?
We've made our website and apps faster, simpler and more accessible. Our new fonts are larger and easier to read. You'll also notice brighter, bolder colours to reflect our energy and drive for helping UK savers and investors.
But you'll still find the same trusted HL help, information and services in all the same places. Because our commitment to empowering people to save and invest with confidence remains at the heart of what we do.

Colour palette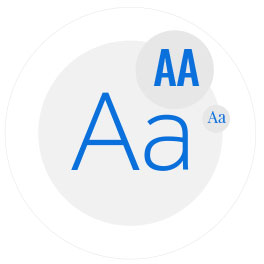 Typography