Investments can go down as well as up so there is always a danger that you could get back less than you invest. Nothing here is personalised advice, if unsure you should seek advice.
Fund provides broad exposure to the Asian region
Manager is currently focused on companies that could benefit from consumer-driven growth
Teera Chanpongsang is an experienced investor in Asian equities
Our view
Teera Chanpongsang is an experienced investor in managing Asian equities. He has managed portfolios investing across the broader Asian region, including higher-risk emerging markets, since 2011. Prior to this he managed single-country funds focused on India and Thailand. The manager also has the support of Fidelity's large bank of analysts based on the ground across Asia.
We view Teera Chanpongsang as a sensible investor and would expect him to deliver good long-term returns for investors. Since taking over its management in January 2014, the Fidelity Asia Fund has grown 64.8%* compared with 53.2% for the average fund in the sector, although please remember past performance is not a guide to future returns.
Annual Percentage Growth
Apr 12 -
Apr 13
Apr 13 -
Apr 14
Apr 14 -
Apr 15
Apr 15 -
Apr 16
Apr 16 -
Apr 17
Fidelity Asia
18.9
-5.0
24.2
-9.0
45.0
IA Asia Pacific ex Japan
24.4
-3.0
15.7
-9.6
40.4
Past performance is not a guide to the future. Source: *Lipper IM to 31/05/2017
The fund does not feature on the Wealth 150 list of our favourite funds across the major sectors. We currently have greater conviction in other managers in this adventurous sector with stronger track records over a prolonged period. We will continue to monitor performance and inform investors if our views change.
Fund update
Teera Chanpongsang invests in companies whose share prices he believes trade below their true worth. This is because their growth potential may not be recognised by other investors, or they may be undergoing a turnaround for the better. Once this potential is recognised by other investors their share prices could be set to benefit.
The manager believes domestic consumption will be one of the key drivers of growth across Asia over the long term. The fund is therefore biased towards companies in sectors that could benefit from this trend, including consumer goods, technology and financial services.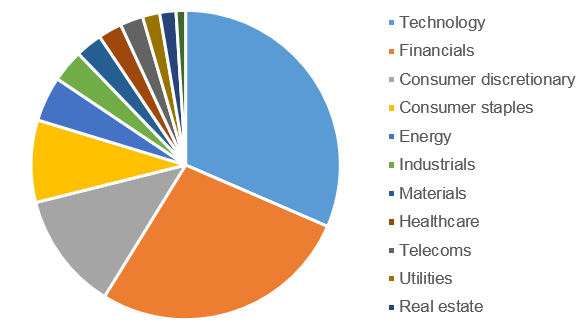 Consumer-driven growth
Consumer-driven companies currently held in the fund include liquor-maker Kweichow Moutai, which the manager favours for its strong brand; dominant position in the market; and potential to benefit from China's growing liquor consumption. An investment in Carabao Group recently held back performance as the Thai beverage company's expansion overseas is expected to put pressure on shorter-term earnings. The manager remains optimistic about the company's longer-term prospects and has maintained the position.
Chinese online service providers
Within the technology sector, Teera Chanpongsang invests in a number of Chinese internet companies, including search provider Baidu; retailer Alibaba; and travel firm Ctrip.com International, which he believes will benefit from China's long-term trend towards using online services. The fund recently benefited from good performance in the shares of Sunny Optical Technology Group, boosted by the rising use of dual cameras in smartphones, and New Oriental Education & Technology Group, which has seen strong enrolment growth in its education services.
Financial services
Current investments include HDFC, an Indian bank with a strong franchise and consistent earnings growth, run by a well-regarded management team. AIA Group is also held in the portfolio – the manager believes the insurance group will benefit from the increasing take-up of insurance products across the Asian region.
Find out more about this fund including how to invest
Please read the key features/key investor information document in addition to the information above.
Important information
-
Please remember the value of investments, and any income from them, can fall as well as rise so you could get back less than you invest. This article is provided to help you make your own investment decisions, it is not advice. If you are unsure of the suitability of an investment for your circumstances please seek advice.
No news or research item is a personal recommendation to deal.
Want our latest research sent direct to your inbox?
Our expert research team provide regular updates on a wide range of funds.
---