Losing a loved one

What to do

when someone dies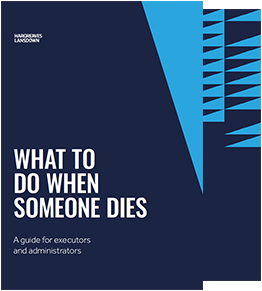 Making a difficult time a little easier
Dealing with the death of a loved one can be extremely hard. If you're also responsible for dealing with their finances things can get overwhelming.
Our step-by-step guide can help you figure out:
Who you need to contact
What legal and financial things you need to sort first
How to get authority to deal with your loved one's estate
Let us know
To make us aware of a death you can call our helpdesk or tell us in writing.
We'll also need to see the original death certificate once you have it, so we can freeze the account(s). We'll return this as soon as possible.
0117 900 9000
Freepost HARGREAVES LANSDOWN
Freezing accounts
Once we've received a death certificate all HL accounts in the deceased name will be frozen, and only the executor or administrator can sell any assets held.
Values will continue to change in line with normal market movements. Dividends will continue to be paid from investments and interest will be applied to any cash held.
This means there might be a difference between the account values initially given and the values when paid.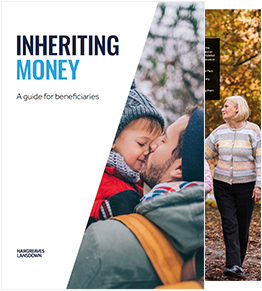 Inheriting money
If you've been left any money or investments held in an HL account by your loved one, it's important you understand your options so you can make the best choices for your situation. This includes:
How you can withdraw or invest your inheritance
Deadlines and tax rules that might affect your decisions
Different savings and investment services that might interest you
Award-winning financial advice
If you're not sure what to do with your inheritance, our advisers can give personal recommendations and help you to:
Make the most of what your loved ones left you
Meet your investment goals and increase your confidence
Manage debts and taxes
Emotional support
Coping with grief can be really difficult. It's important to make sure you have the support you need. National charities like these can help:
CRUSE BEREAVEMENT CARE
Call: 0808 808 1677
SAMARITANS
Call: 116 123
CHILD BEREAVEMENT UK
Call: 0800 02 888 40