New: Watchlists
and other website improvements for our clients
Watchlists are a great way to keep track of all your favourite shares, funds and other investments. They're now available on our website and mobile apps.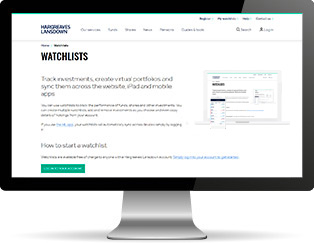 Watchlists
Create your own personal lists of shares, funds, ETFs, investment trusts and bonds. Add and remove investments whenever you choose and create virtual holdings to track profit and loss.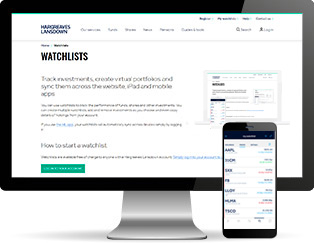 Sync across devices
Your watchlists will sync automatically with your mobile apps so you can stay informed on the move.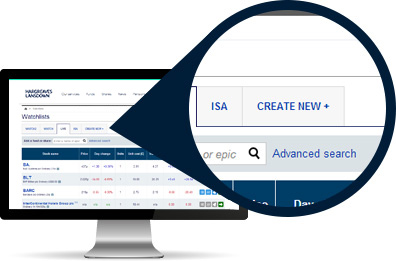 Multiple watchlists
You can also create multiple watchlists and even copy the details of your holdings from your ISA, SIPP and Fund & Share Account.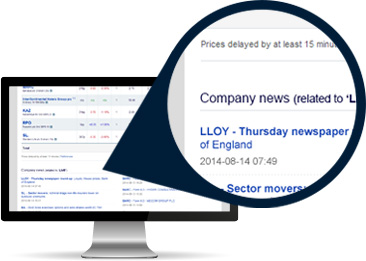 Related news
When viewing watchlists on our website, you will also see the latest news and announcements on shares in your watchlist.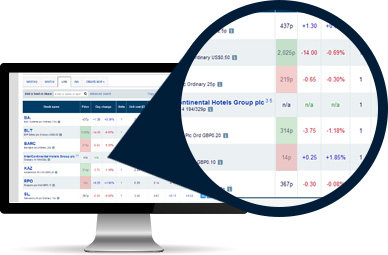 Live prices
Get live, streaming prices on your favourite shares (currently website watchlists only).
Start building your watchlists now
---
Not a Hargreaves Lansdown client yet?
Open a Fund & Share Account with just £1.
Buy and sell shares for £11.95 per trade online, with frequent traders paying as little as £5.95
No charge to hold shares in the Fund & Share Account
---
Access live share prices without having to log in
Simply select the "Remember these preferences when logged out" option on your live prices preferences page when logged in and you'll have immediate access to live streaming prices every time you return to the site, without having to log in.
Live prices are only available to clients. If you do not already have an account you can set up a Fund & Share Account online in less than 5 minutes.
Extendable timeout
For added security we currently log clients out of their account automatically after 15 minutes of inactivity. However, we appreciate this doesn't suit everyone's pattern of use and following feedback from our clients we have recently added functionality to extend this, if you choose, up to 1 hour.