Press Centre
Press contact details
Investments: 07979 652185
Pensions: 07957 273627
Media Relations: 07989 672071
ISDN: 0117 934 9006
Email (constantly monitored)
0117 980 9877 or by email
Resources for the press
---
Hargreaves Lansdown lays claim to some of the UK's most respected experts in stock markets, fund investments, pensions and financial planning.
Our commentators regularly appear on TV, radio, and in the national and regional press. Please get in touch using the contact details above if you need analysis, comment, case studies or articles. We have an ISDN line for radio interviews, webcasts etc.

Biographies, job titles and qualifications of key press contacts, including details of their areas of expertise.

Images of our experts and office available for you to download along with their terms of use.
Each month we publish the results of our investor survey which includes the Investors' Confidence Index - a measure of investors' outlook for the UK market. The results of our survey, the Investors' Confidence Index and our comments on them are available for use in the press. View the Investors' Confidence Index »
About us
---
We are one of the UK's leading independent financial service providers and asset management specialists. We are a fund supermarket, a fund manager, a discount broker, a stockbroker, a pensions specialist, an annuity specialist, a wealth manager and a financial adviser. In other words, a one-stop shop.
Hargreaves Lansdown was established in 1981 by Peter Hargreaves and Stephen Lansdown.
In 2007 Hargreaves Lansdown released 25% of its share capital to institutions, employees and existing clients. Hargreaves Lansdown shares are now listed on the London Stock Exchange.
60% of the company continues to be owned by Peter Hargreaves, Stephen Lansdown, other directors and staff.
As at 31 December 2014, our Vantage Service had over 675,000 clients holding £46.3 billion of assets. In total we had £49.1 billion under administration or management on behalf of private investors.
96% of our clients rated the service good, very good or excellent (May 2013, 13,833 clients).
We win prestigious awards every year for delivering exceptional services to clients.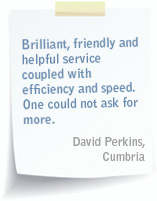 Hargreaves Lansdown in the press
---
Alongside company news, our research team is frequently featured in the National Press, both in traditional media and online. Below is a selection of recent articles where Hargreaves Lansdown have made the headlines: