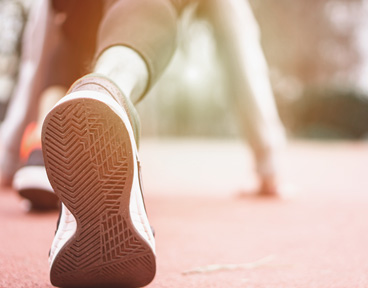 No news or research item is a personal recommendation to deal. All investments can fall as well as rise in value so you could get back less than you invest.
Every year, many savers and investors wait until the months of March and April to make their valuable ISA contributions. However, if you have the money available, investing early in the tax year can lead to significantly better returns and the statistics back this up, although there are no guarantees.
The earlier you invest in ISAs, the longer you have for your investments to grow sheltered from tax and over time, this can have a considerable effect on your ISA's performance.
It may therefore come as no surprise that investing as soon as possible after 6 April is the practice followed time and again by the most successful ISA investors. We spoke to one Hargreaves Lansdown client who has built over £1 million in ISAs. He explained how his portfolio has benefited from getting his money to work in the stock market at the earliest possible opportunity in the tax year.
More information on the Vantage Stocks & Shares ISA
Mr C from North Yorkshire
Why do you invest through ISAs?
I invested in ISAs from the moment they originally launched (as PEPs). I was already an investor in the stock market before then having learned about investing at my grandfather's knee and when ISAs came along, they were ideal. ISAs were initially designed to encourage more people to invest in the stock market but for people like me, it just meant I could pay less tax on my investments.
I first opened an ISA for myself, my wife and my mother, and when my children were old enough, I opened ISAs for them too. In recent years, I've also opened Junior ISAs for my grandchildren so they can save tax on their investments in the future.
The main benefit for me is that ISA investments are sheltered from UK income tax and capital gains tax. This was particularly important when I first opened an ISA as tax rates were higher then than now, though the tax benefits of ISAs still apply today.
More information on the Vantage Stocks & Shares ISA
When do you contribute to your ISA?
I put in the maximum amount each year and as soon as possible after the tax year begins. There's a lot of rushing around at the end of the tax year before the deadline closes but I try to do it at the beginning of each tax year. The earlier you can invest, the longer you have for your investments to grow.
Do you have any tips for ISA investors?
Be calm. If you are investing in shares, you should do it for the long-term and not worry too much about the short-term noise. The greatest lesson I ever learned was when, as a young boy, I was reading the Financial Times with my grandfather and used to get excited that a stock had gone up. However, he used to say 'that's only one day and it's how they do over the long-term that matters'. That was good advice.
I am not a trader and generally try to select investments that I want to hold for five years or more. If share prices do fall, I look to add to my holdings instead of running towards the exit. I can't promise that this strategy will work for other people but it has served me well.
More information on the Vantage Stocks & Shares ISA
Open or top up your Stocks & Shares ISA today
Most of our clients open their ISAs with a debit card, either over the telephone or online. We've made the process as simple as possible. If you are happy making your own investment decisions and want to apply for your ISA it should take no more than five minutes. Please ensure you read and understand our Terms & Conditions (including Tariff of Charges) and Key Features before you apply. You can also find out more about the Vantage Stocks & Shares ISA before applying.
Please remember, all stock market investments can fall in value as well as rise so they should be held for the long term and you could get back less than you invest. Tax rules can change and the value of any tax shelters will depend on your personal circumstances. This article is not personal advice so, if you are unsure about the suitability of an investment, please contact us for advice.
You may also be interested in: