Fund research
N.B. Investments go down as well as up so there is always a danger you could make a loss. Nothing here is personalised advice, if unsure you should seek advice.
Rathbone Income - removal from the UK Equity Income sector
Thu 28 April 2016
The Rathbone Income Fund will move from the IA UK Equity Income sector to the IA UK All Companies sector on 1 May 2016.
Odey Opus Fund - a renowned investor's view on global markets
Tue 26 April 2016
Crispin Odey, the manager of Odey Opus, is uneasy in his outlook for the global stock market and believes a recession is imminent.
Jupiter European - a quality portfolio of European companies
Wed 13 April 2016
Over the past decade, the Jupiter European Fund has delivered an exceptional return of 162.5%* against 56.4% for the sector average and 59.2% for the benchmark index.

CF Woodford Equity Income
07 Apr 2016
Neil Woodford is a fund manager who needs no introduction. His CF Woodford Equity Income Fund offers an attractive combination of income and capital growth potential.
HL Multi-Manager High Income
07 Apr 2016
Our new HL Multi-Manager High Income Fund invests in the best income opportunities across stock and bond markets.

Schroder Small Cap Discovery
07 Apr 2016
The Schroder Small Cap Discovery Fund invests in higher-risk smaller companies in faster-growing developing economies - a potent combination for those seeking to grow their capital.
Important information - No news or research item is a personal recommendation to deal.
Find out more and invest in a new account:
Invest in an existing account:
Free research on Wealth 150 funds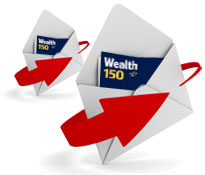 Get expert research on our Wealth 150 funds direct to your inbox.
No news or research item is a personal recommendation to deal.