Fund research
N.B. Investments go down as well as up so there is always a danger you could make a loss. Nothing here is personalised advice, if unsure you should seek advice.
Jupiter European Special Situations - a brief update
Fri 05 February 2016
Cédric de Fonclare, manager of the Jupiter European Special Situations Fund, will continue to seek profitable companies with growth potential that he feels offer some resilience against future economic shocks, whilst keeping an eye on valuations.
Liontrust Global Income Fund update
Mon 01 February 2016
The Liontrust Global Income Fund has been through a number of changes in recent years, including a transition from the UK Equity Income sector to the Global Equity Income sector.
Artemis UK Smaller Companies Fund update
Fri 29 January 2016
The Artemis UK Smaller Companies Fund, managed by Mark Niznik has risen 49.5% compared with 79.6% for the IA UK Smaller Companies sector and 94% for the Numis Smaller Companies (-InvTrust) Index since 2007.
HL Multi-Manager Income & Growth
04 Jan 2016
This fund aims to harness the talents of outstanding equity income fund managers in one convenient portfolio. Individual funds are chosen by HL's fund managers in the most stringent research criteria to provide a blend of styles in one fund to help spread risk and increase opportunities.
HL Multi-Manager Asia & Emerging Markets
04 Jan 2016
Our HL Multi-Manager Asia & Emerging Markets Fund provides exposure to a selection of our favourite Asia and emerging market funds. It is managed by our experienced research team who choose what they believe are the best funds in the region.

CF Woodford Equity Income
04 Jan 2016
In our view, equity income funds provide a superb way for investors to benefit from an attractive income and impressive capital growth. The CF Woodford Equity Income Fund is managed by Neil Woodford, one of the UK's best fund managers who has a long track record of making shrewd investment decisions.
Important information - No news or research item is a personal recommendation to deal.
Find out more and invest in a new account:
Invest in an existing account:
Free research on Wealth 150 funds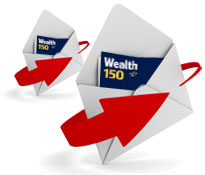 Get expert research on our Wealth 150 funds direct to your inbox.
No news or research item is a personal recommendation to deal.