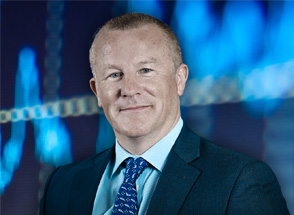 Neil Woodford is probably the UK's best-known fund manager. This comes as no surprise, as his track record is nothing short of outstanding. However, we are always told past performance is not a reliable guide to the future - so what lies behind his success.
He has just launched his new fund, CF Woodford Equity Income. He will retain his long-term investment approach, focusing on valuation and identifying companies that he believes can deliver sustainable dividend growth.
Neil Woodford new fund research report - Download your copy now
Investors should always remember that past performance - of the fund or the fund manager - only offers part of the picture. Like the rear view mirror in a car, knowing what is behind is useful but tells you nothing about the road ahead. This is why our research digs deeper to find out why a manager has performed well or badly. Here we take a detailed look at the numbers behind Neil Woodford's success.
Market-beating returns
During his tenure at Invesco Perpetual managing their High Income Fund he turned a £10,000 investment in 1988 into over £232,000, with income reinvested. This is equivalent to a compound return of 13.2% per year. This compares with £98,000 for the FTSE All Share.

For investors who took the income, £10,000 invested has paid £37,829 of net income - almost four times the initial investment in income alone - and, having taken this income, the capital value of their investment has risen eight-fold to over £82,000.
The income paid by Woodford's fund is well ahead of that generated by the wider market, as shown in the chart below.
Cumulative income generated
Shelter from the worst of market falls
A feature of Neil Woodford's career has been sheltering investors from the worst of market falls. It is this which has led to his spectacular long-term outperformance.
Our analysis shows that, on average, he has captured 94.2% of the gains in months where the UK market has risen, but only 68.5% of the downside in months where the market has fallen.
No manager will be able to stop their fund from falling in value at times. The maximum loss, from peak to trough, endured by Woodford's investors has been 31.07% (in the 2008 financial crisis). The worst fall in the FTSE All Share Index (total return) was 42.92% (2000-2003), closely followed by 41.09% in the financial crisis.
Daring to be different
Neil Woodford's funds often deliver performance which differs markedly from the index. His willingness to follow his convictions rather than herd instinct has seen him make some big calls - notably avoiding the tech boom and subsequent crash, and selling out of banks well in advance of 2008's financial crisis.

His contrarian style can result in periods where he underperforms, sometimes by a big margin. 1999 was a good example - it was a great year for the market, but Woodford shunned the speculative technology companies that were leading the market higher. At the time he came under significant pressure to include these companies in his portfolio, but he remained true to his conviction. Of course, subsequent events have shown that he was correct to avoid these businesses and his fund went on to outperform its peers in the years that followed.
He is prepared to take large sector weightings where he sees extreme undervaluation. This has seen him make handsome profits in utilities, tobacco and pharmaceutical firms, all of which were deeply unfashionable when he bought them - he is keen to avoid the "crowded consensus" view (as he puts it), and invest differently from his peers - but this is risky and his investors are backing him to get it right and despite the hype he can get it wrong.
In terms of quartile rankings, over the 25 years under consideration Neil Woodford was top quartile in 16 years (64% of the time), second quartile 5 years (20%), third quartile once (4%) and bottom quartile 3 years (12%). The chart shows the percentile ranking in each calendar year.
Invesco Perpetual High Income - annual percentile ranking
Conclusion
I believe Neil Woodford is one of the very few managers that can make the very big sector rotation calls correctly. This is his defining skill - he combines analysis of individual company prospects and valuations with his analysis of the economy to great effect. Only a small number of managers construct their portfolio with such courage of conviction when it comes to stock and sector positioning as we have seen from Woodford throughout his career.
If you are looking for a fund which represents the views of perhaps the best fund manager of his generation, the CF Woodford Equity Income Fund could be worthy of consideration. A word of warning though - investing with a manager like Neil Woodford requires a long time horizon. Because he often takes a contrarian position there will be periods where his views are considered 'wrong' by the market, and the fund will underperform. Please remember that past performance is not a guide to future returns, and like all stock market investments the fund will fall in value as well as rise so you could get back less than you invest.
Over the long term I can think of no manager to whom I would rather entrust my money. This fund represents a rare opportunity to invest with a manager with an exemplary track record, in a new environment where he has 'skin in the game' - in other words, he has every incentive to perform. We will be buying the fund in the HL Multi-Manager Fund range and expect it to be a core holding for many years to come.
Neil Woodford new fund research report - Download your copy now
Annual percentage growth
May 09 -
May 10
May 10 -
May 11
May 11 -
May 12
May 12 -
May 13
May 13 -
May 14
Invesco Perpetual High Income
21.6%
14.7%
7.2%
21.7%
11.2%
FTSE All-Share TR
33.1%
16.8%
-1.0%
16.9%
10.5%
Past performance is not a guide to future returns. Source: Lipper IM