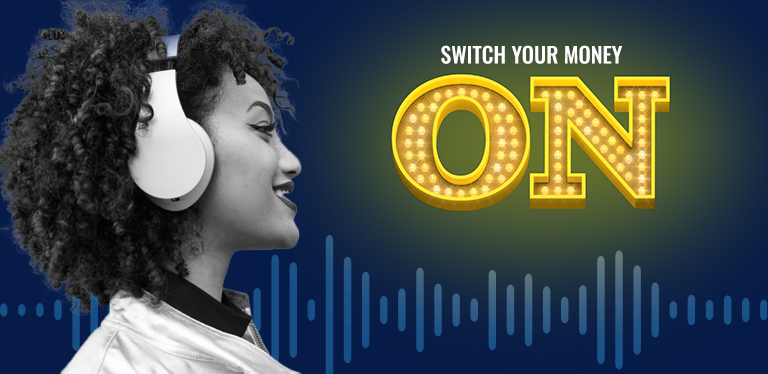 Meet our Podcast speakers
Listen to HL's 'Switch Your Money On' investment podcast for news and opinion from HL's investment experts, plus guests from key industries.
Hosts
Our hosts, Susannah and Sarah, bring a wealth of experience in assessing the outlook for the economy and investors. Together, their analysis and commentary on the latest happenings in the world of investing give our podcast listeners an interesting snapshot of what is worth paying attention to.

Susannah Streeter
Senior Investment and Markets Analyst
Skills and experience:
Susannah joined HL as a Senior Investment and Markets Analyst following a 15 year career at the BBC. She was the anchor for World Business Report and Business Matters on the BBC World Service and reported on financial and economic themes for BBC Breakfast, Newsnight and the BBC Budget programme.
She also hosts major economic and business summits around the world, interviewing leading economists, central bankers and senior political figures. Susannah follows monetary policy movements and fiscal policies closely to assess the impact on financial markets and economic growth, and has extensive experience in covering technology stocks and the retail sector.
Susannah contributes to HL's commentary across broadcast and print media, including HL's 'Switch Your Money On' podcast.

Sarah Coles
Personal Finance Analyst
Skills, competence and experience:
Sarah joined Hargreaves Lansdown in 2017, after 14 years as a financial journalist. She worked for the likes of Bloomberg and Moneywise before going freelance – spending almost a decade writing for everyone from The Guardian to specialist investment and pension titles.
Sarah has a History degree from the University of Birmingham.
Areas of expertise include savings and financial planning, but also cover everything from tax to budgeting and spending. Sarah's unique life experience, from divorce and single parenting to bereavement and caring for an aging parent, mean she has more than just a theoretical understanding of the life-changing importance of financial planning.
Equity research
Our team of share experts give us their view on real examples from each episode's industry in-focus. The challenges, trends and opportunities for those businesses to grow their profits and deliver returns for their shareholders.
Sophie Lund-Yates
Equity Analyst
Skills, competence and experience:
Sophie is an Equity Analyst on the share research team, providing research and regular articles on a selection of individual companies and wider sectors. Sophie's specialities are Retail, Fast Moving Consumer Goods (FMCG), Aerospace & Defence as well as a few of the big tech names including Facebook and Apple.
Sophie first joined HL at the beginning of 2017 where she worked on Trade Support, supporting our stockbrokers and dealing operations. Here she gained invaluable insight into the operational side of markets and trading, before joining Share Research in summer 2018. She credits her interest in the world of finance and investing to a year spent studying at the University of Hong Kong.
Sophie holds the Investment Management Certificate, and has also passed the Securities component of the CISI Investment Advice Diploma. She's currently working towards the CFA's Certificate in ESG Investing.
HL Fund Managers
With decades of combined experience managing clients' money, our fund managers cut through the noise and give their views on how different approaches to investment portfolios can perform in the current market conditions.

Steve Clayton
Head of Equity Funds
Skills, competence and experience:
Steve started working in the City in 1987, after gaining an economics degree from the University of Cambridge, and has worked in the stock market ever since. Early experience at Royal Life, NPI and Halifax eventually led to a Partnership at Mirabaud Securities LLP. That move saw Steve switch from running institutional portfolios to providing leading fund managers in the UK, Switzerland and North America with advice on stock selection and strategy. Steve joined Hargreaves Lansdown in 2014 to provide equity research to our clients and create the HL Select Fund range.
HL Fund Research
Our fund research team are responsible for Wealth Shortlist and selected other fund and investment trust updates.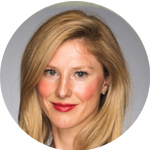 Emma Wall
Head of Investment Analysis
Skills, competence and experience:
Emma is Head of Investment Analysis. She heads up the Research team who select funds for the Wealth Shortlist and provide analysis across funds and investment trusts for HL clients. Emma is responsible for developing and implementing the investment process for the Wealth Shortlist. She votes on proposals across all fund sectors.
Emma also leads the Senior Research Team, which reviews the Shortlist funds against parameters designed to flag potential risks to clients. She reports to the Distribution Investment Oversight Committee.
Emma joined HL in April 2019 from Morningstar where she provided investment news, views and analysis to investors across the UK, Australia, Canada and India. Prior to joining Morningstar in July 2013 Emma spent six years as a financial journalist at the Daily and Sunday Telegraph.