How much does long-term care cost?
It's not an easy subject to talk about, but long-term care is something which will affect most people at some point in their lives and the better prepared they are, the better placed they'll be to pay for it.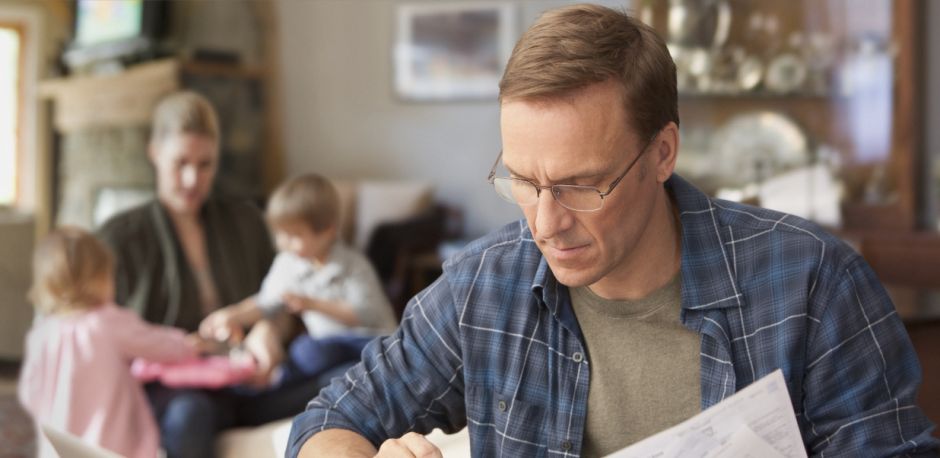 How to navigate this guide
When it comes to long-term care, there's a lot to cover. So, to make it easy for you to find the information you need, use the buttons below to jump to the section of the page you'd find helpful.
How much does long-term care cost?
The cost of long-term care is high across the country but costs do differ from region to region. Find out how much care might cost in your region.
Ways to pay for long-term care
With the cost of care so high, it may seem unaffordable. Find out more about how to pay for care for you or a loved one.
Long-term care advice case study
Find out how one of our advisers helped their client with long-term care planning.
Meet our team of advisers
Some of our team are accredited with the Society of Later Life Advisers meaning they specialise in this area of financial advice.
The cost of long-term care
It's not an easy subject to talk about, but long-term care is something which will affect most people at some point in their lives and the better prepared they are, the better placed they'll be to pay for it. Whether you're thinking about how to care for a parent or you're trying to work out your own arrangements, you'll need to financially prepare for it.
There are a number of care options to consider and also a number of ways to self-fund it. There is a means tested benchmark to receive financial support from your local authority which is low so you may wonder how you're going to afford the seemingly exorbitant cost of care.
Read more about long-term care advice
However, with the help of an expert, it might not be as impossible as it first seems. Find out more about paying for long-term care financial advice from HL.
We've written this article to give you useful information about financing later life but it isn't personal advice. If you're not sure on a course of action for you please contact us for advice.
Average care costs per region
The cost of care varies throughout the UK with the average being £924 per week for nursing care. Costs vary depending on the type of care you need and the facilities provided. The figures below are for standard residential and nursing care for older people, but costs for more specialised care, such as for dementia, are typically higher.
| Region | Residential care | Nursing care |
| --- | --- | --- |
| North East | £636 | £882 |
| North West | £629 | £872 |
| Yorkshire and the Humber | £641 | £889 |
| East Midlands | £688 | £955 |
| West Midlands | £674 | £935 |
| East of England | £688 | £955 |
| London | £809 | £1,123 |
| South East | £858 | £1,191 |
| South West | £805 | £1,117 |
| Wales | £709 | £983 |
| Scotland | £850 | £863 |
| Northern Ireland | £546 | £720 |
| UK average | £667 | £924 |
LaingBuisson Care of Older People UK Market Report 32nd edition 2021.
Make sure you've got a long-term care plan
Long-term care is a tough subject to talk about. It's a sensitive topic and the options can seem confusing. As the cost of care is so high, employing an expert adviser to help you plan the financial aspect of care could make a difference to how comfortable later life is for you or a loved one. Remember, the cost of care often impacts those around you so it's often best to involve them in your planning too.
HL's specialist long-term care advisers
We have a specialist team of financial advisers who have specific qualifications to help them help their clients plan their long-term care finances and arrangements. Find out more about them, or book a call with our Advisory Helpdesk to find out more about their services. If you decide you'd like to speak to a specialist, our helpdesk will put you in touch with an adviser.
Ways to pay for self-funded long-term care
Use your existing assets
Where possible the first place to look at funding care is an investment portfolio. On a simple level, you could calculate the yearly income a portfolio generates and how much care will cost per year. If there's a shortfall, there are other options available to close that gap.
Many of the clients we work with can restructure their portfolios to maximise income to help pay for care. This can be difficult so it's best to ask an expert.
Using an annuity to pay for long-term care costs
When it comes to paying for care, you can buy two types of annuity. Which one you choose will depend on if you need the annuity to make up for a shortfall in income from other means now or in the future.
Immediate needs annuity
As the name suggests, an immediate needs annuity is for people who need to start paying for care straight away.
Like other annuities, the cost will depend on your health, your age, how much income you need and annuity rates at the time. However, one difference is that this annuity also takes into consideration the level of care you need now and in the future.
An immediate needs annuity could be suitable if you want peace of mind that costs will always be covered and you have the means to pay for the annuity up front.
But if it's easy to foresee that care is only needed for a short period of time, an annuity may not be the right option.
This type of annuity needs to be bought up front and loved ones won't get any money back if you don't live as long as expected and no capital protection has been taken out. For many though, the risk of 'over paying' is worth it to make sure that costs are always met and the care given is of the highest quality possible.
Deferred annuity
If you can afford to, you can defer the start of your annuity for a number of years. Generally, the longer you can hold off the cheaper the annuity.
Other than that, deferred and immediate needs annuities are the same. The things to consider are: do you want to pay up front, do you have enough to cover the fees until the annuity kicks in and does the annuity income match any increases in costs over time?
Going into care can be a distressing time. To know care costs are met and there are no financial worries gives our clients, and their families, such peace of mind.

Bradley Clark, HL financial adviser
Sell your home
The ability to pay for care will normally take into consideration the value of your property, savings and other assets. The means test threshold is very low and varies by nation. So, most people will have to pay towards their care.
These are the upper thresholds for all nations. Assets above this value won't qualify for any financial support.
England and Northern Ireland: £23,250
Scotland: £28,750
Wales: £50,000
For many, the idea of selling their home is a heartbreaking thought but this may seem like the only way to pay for high care costs. But with careful planning far enough in advance, this action may become more of a last resort than a go-to. With expert advice, there may be ways to use your or your loved ones' other assets before you need to think about selling a property.
Depending on the level of care you need, you can use the proceeds from your house to buy or rent property in sheltered accommodation. That way you can at least feel like you have your own home but with help on hand if you need it.
Long-term care advice – client case study
Mr Smith approached me for advice as his mother had recently moved into long-term care. As Mr Smith had power of attorney (POA), it fell to him to arrange Mrs Smith's care using her assets.
After explaining the main options to Mr Smith, I got into the numbers. I had a look at her income, eligibility for State Benefits and the cost of her care and found there was an annual shortfall of £25,000. Mrs Smith had assets of £213,000 and it was my challenge to help her and Mr Smith use those assets in a way that would make up the shortfall.
There are potentially six options available for funding long-term care costs. The first three involve property but none of these were viable options in this case.
That left three options:
Keep the money in the bank
Invest the money in a different way so as to try and generate more income
'Buy' an income through an immediate needs annuity
We discussed all three options and Mr Smith and I agreed an immediate needs annuity would best suit the circumstances and assets available.
The aim of an annuity is to use a proportion of a client's wealth to secure a guaranteed lifetime income and fill in the shortfall. An immediate needs annuity can be a comforting option as the cost is known from the outset and the income guaranteed after that.
The income from the annuity plus Mrs Smith's other secured income sources and State Benefits would allow her to get the care she and Mr Smith wanted.
Our long-term care advisers
Meet our team of specialist long-term care advisers. In addition to their regular financial advice qualifications, they each hold a certificate in equity release and an award in long-term care insurance. Each adviser has also completed extra exams on long-term care and are members of the Society of Later Life Advisers (SOLLA).

Hugh Breach
"Long-term care is an emotive and difficult topic. I'm here to help you plan and understand your options to find the right approach for you. By getting on the front foot, I can help mitigate the impact that long-term care can have on your overall financial planning. "

Adam Kemp
"It's easy to forget about or put off planning later life. It's difficult to talk about but it's essential to get right. I'm here to help you manage your money and get the best care for you using whatever resources you have available."

Bradley Clark
"Helping a loved one at the point they need care can be a stressful and challenging time. I'm here to help ease that burden, and make sure you have a financial plan in place to succeed."

Thomas Cowell
"Later life care is an important part of retirement planning. Whether you are already receiving care or preparing for the uncertainties associated with later life, my role is to ensure that you and your loved ones are best positioned for the years ahead and you have peace of mind knowing that."

Alex Campbell
"With the cost of care so high, planning for later life is hugely important. I know that it can be a very difficult period of one's life. I am here to help you understand the options and put a sensible strategy in place."
Talk to us about financial advice
If you're considering financial advice, our expert financial advisers are here to help.
The first step is to book a call back with our advisory helpdesk to talk through how advice works, and the charges involved. They won't give advice on the call, but they'll help you get a better idea of whether it's right for you. Then if you want to take advice, they can put you in touch with an adviser.
We can only provide advice to UK residents. If you're resident overseas, unfortunately we're unable to advise you.