Purpose and Strategy
We empower people to save and invest with confidence
We have a very clear purpose - Hargreaves Lansdown empowers people to save and invest with confidence. We offer a service that supports our clients in building their financial resilience and achieving the right outcomes.
Our former CEO, Chris Hill, explains our purpose and who we are.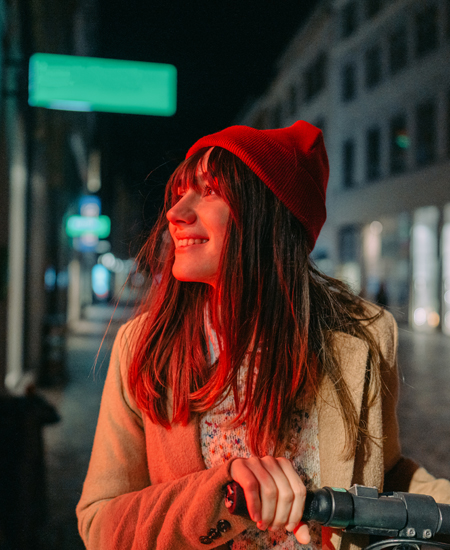 Our strategy
Our strategy flows directly from our purpose and will enable us to attract, engage and retain clients through lifelong relationships, building a powerful distribution and growth engine to deliver sustainable returns into the future. We will:
Transform - the savings and investment experience
Combine - the best of human expertise with digital capability
Deliver - a uniquely personalised service to simply manage your financial health and wealth
Our five strategic pillars
Our delivery of this strategy is focused around five pillars of key activities.
Create a step change in client service and efficiency
We are using digital technology and data to deliver tailored, seamless client journeys to improve client experience and enhance client outcomes, whilst delivering scalability and cost-efficiency.
Accelerate growth via our integrated proposition
We are strengthening our core proposition by investing in our Investment Solutions, accelerating our Active Savings service and continuing to deliver a high quality and increasingly personalised client service. These will all help to drive client acquisition, increase ongoing engagement and improve retention rates.
Develop our digital backbone
We are investing in our digital capabilities – from data analytics, to transferring data to the Cloud, and better managing basic end-to-end client journeys – we will be able to continue to take advantage of growth and scale our platform in a more cost-efficient way, reducing our cost to serve and creating operating leverage.
Enable our people, strengthening our culture
We are simplifying the organisation to drive faster decision making and clearer accountability. We are also focused on enhancing our colleague value proposition and strengthening our ways of working and culture.
Scale the foundations
Strengthening operational resilience and risk management to ensure resilient client journeys whilst further developing our enabling functions to support growth and new ways of working.
For more detail on the key initiatives we are delivering across these pillars and the strategic KPIs of how we measure success, please see the 'Strategy and KPIs' section of our 2022 Annual Report and Accounts.