The HL Business
Group at a glance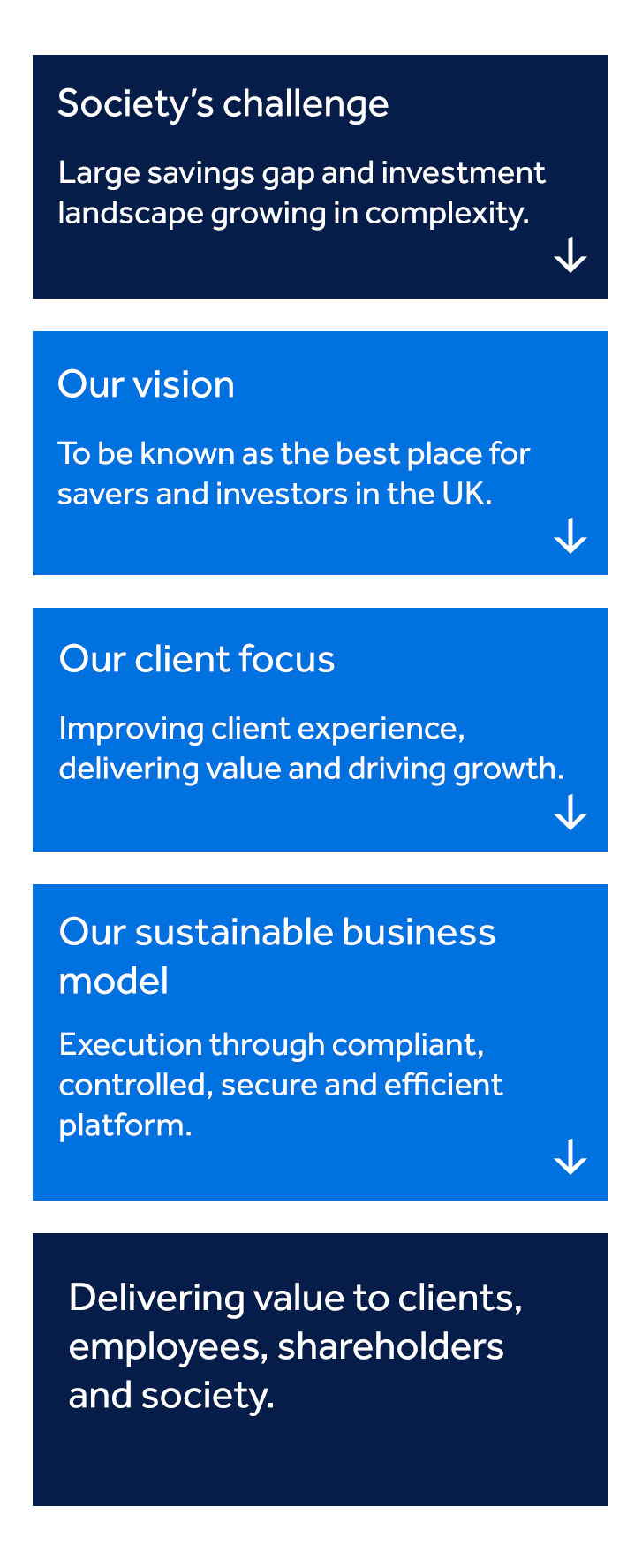 Business model
Our client focused strategy and culture enables us to build long-term relationships and address the structural growth opportunities that exist. Continued investment in our people, marketing, technology and innovation ensures we can enhance our proposition, service and client engagement, which drives long-term sustainable growth.
Our people
Our people are at the heart of Hargreaves Lansdown, ensuring we deliver on our core values
Put the client first
Do the right thing
Do it better
Make it easy
Go the extra mile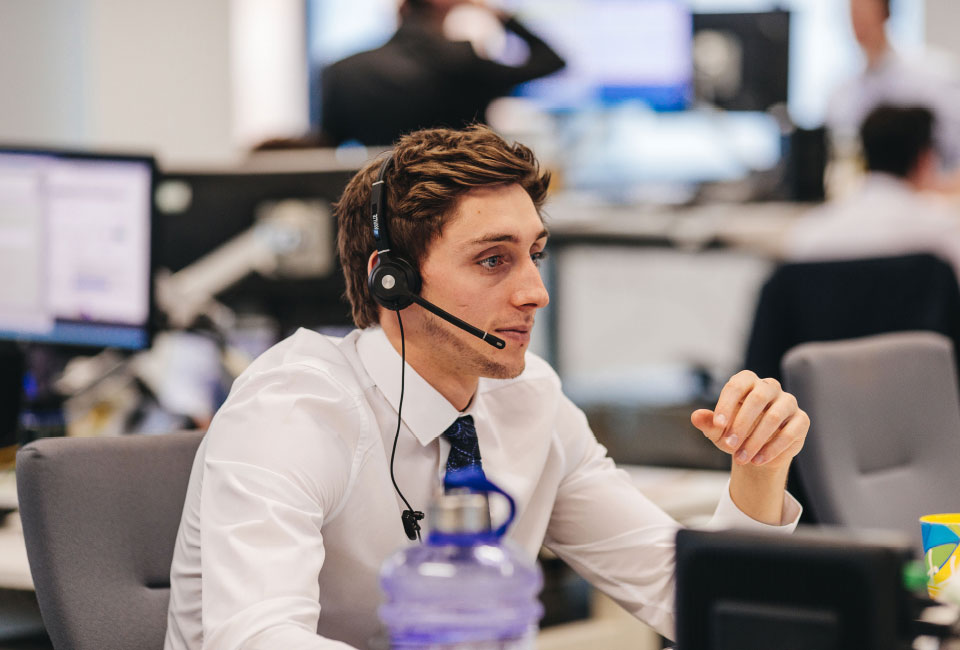 Technology
Our platform uses our own proprietary systems, allowing us to develop our products and services in a nimble and secure manner. We embrace technological innovation and invest to ensure our systems are safe and secure.
Marketing
We provide a multi-channel marketing approach to engage with new and existing clients, ensuring they have high quality information to empower them to save and invest with confidence.
Growth
Growing the number of clients and nurturing our relationships with them over their lifetime drives the long-term sustainable growth in assets on our platform.
Revenue
We generate revenues based on the value of assets managed on our platform, activity levels of our clients and a net interest margin on uninvested cash. 62% of these revenues are ongoing in nature, providing a high degree of profit resilience.
Costs
From our revenues, we fund the administration of our platform, our proposition and the business as a whole. Key to our strategy is the reinvestment back into people, technology and marketing, ensuring we are always improving and evolving the service and maintaining our competitive advantage. Despite the significant reinvestment, our scalability enables us to generate industry leading operating margins.
Profits and dividends
Our high quality earnings and scalability deliver strong profits which quickly convert to cash. After ensuring we maintain a surplus over and above our regulatory requirement, we are still able to pay significant dividends to our shareholders.
Value creation
Adhering to our core values enables further growth, which delivers long-term sustainable value creation across a range of stakeholders including clients, employees, investors and society.