Fund prices & research
Search funds

The list of what we believe are the best funds in each sector.
Featured in the latest Investment Times:
---
---
---

Despite a difficult couple of years the growth potential of Asia remains intact, and in our view this fund is a great way for adventurous investors to benefit from the opportunities in the region.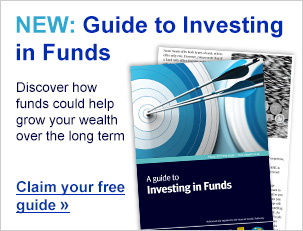 Ready-made fund portfolios
Why invest in funds with Hargreaves Lansdown?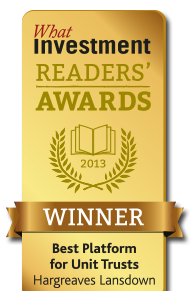 Award-winning fund dealing service
Wide investment choice of more than 2,500 funds
Expert fund research
Free fund dealing
Invest from £500 or £50 per month
Transfer your existing investments to the Vantage Service to benefit from our award-winning service and low charges.
Open your account online in minutes to invest in funds with initial discounts of up to 5.5%.
No news or research item is a personal recommendation to deal.

New fund charge checker
Check your existing fund
holdings to see if new fund classes
are available

Most viewed funds today
Most popular index tracker funds
All index tracker funds
---
---
---
---
More fund research
Frequently Asked Questions