SIPP
(Self Invested Personal Pension)
Pensions - more flexible, accessible
and attractive than ever
Important information
: SIPPs are a type of pension for people happy to make their own investment decisions. Investments go down in value as well as up so you could get back less than you invest. The rules mentioned are those currently applying and could change. You can normally only access the money from age 55 (57 from 2028). Tax reliefs depend on individual circumstances. This website is not personal advice, if you are unsure an investment is suitable for your circumstances please seek
advice
.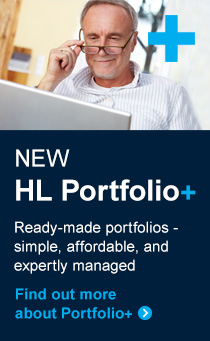 Why choose the Vantage SIPP
Wide investment choice
Choose from more than 2,500 funds, shares, investment trusts, gilts, corporate bonds, ETFs and cash. Where can I invest my SIPP?
Control of your pension
Manage your SIPP yourself online, by phone or post, or on your smartphone with our FREE app for iPhone, Android™ and iPad. Managing your SIPP online.
Low costs
No SIPP set-up, transfer-in or fund-dealing fees. Low-cost reinvestment service and online share dealing at £11.95 per deal, or as low as £5.95 per deal for active traders. 0.45% annual charge for shares, capped at £200 a year. Tiered annual charge for funds, max 0.45%. Plus, exclusive range of super-low annual fund charges. View our SIPP charges.
Free research on popular investments
Receive email updates plus free copies of our Investment Times newsletter -
full of ideas to help you make your own well-informed decisions.
Voted Best SIPP Provider eight years running
Speak directly to our Pensions Helpdesk anytime, no call centres or automated answering systems - just friendly, knowledgeable people.
New freedoms available
Flexibility to take money out of your pension how you wish from age 55. Options include drawdown, lump sums and annuities. What are the new freedoms?


Best SIPP Provider
2007 - 2014
What Investment

Best Direct SIPP Provider 2013 & 2014
Your Money

Best SIPP Provider 2014
MoneyWeek
---
---
---
See the full list of awards we have won
---
SIPPs are one of the most tax-efficient ways of saving for your retirement, putting you in control. Before investing you need to be aware of the risks, in particular that investments can go down as well as up in value, especially over the short term.
You also need to remember you cannot normally access your money until at least age 55 (57 from 2028). Up to 25% of your withdrawals are usually tax free and the rest taxed as income. Tax rules can change and the exact amount of relief available on contributions depends on your circumstances.
Client feedback

I am very happy with Hargreaves Lansdown and the high quality of service it provides. The savings are out of this world. If more companies put their customer first they would do a lot better. Well done Hargreaves Lansdown, keep up the good work.
Mr Gautry, West Yorkshire
---

Your service was brilliant. Your website is incredible: So easy to understand. Your staff are a credit to you: they are kind, polite, caring and speak to you with respect. I am so happy my son got me to move my small investment to you. Thank you all.
Mrs Bellamy, Nottingham
---

Massively impressed. Changed all my small pension plans gathered over the years to HL. They fully kept me informed of each stage of the process and progress. Any questions I had were dealt with quickly and efficiently - would highly recommend.
Mr Wade, Norwich
---

Thank you very much HL. Transferring my pension rights from my company scheme to the Vantage SIPP was very straightforward, the staff well informed and it all went without a hitch, even an immediate transfer out to another SIPP. I am very impressed, a first class service. The website is a delight, excellent in fact. Well done 6 out of 5.
Mr Black, Devon
---

I have found every part of your transfer services simple, slick and gives me a great feeling to know I have moved all my stray pensions easily without any hassle. A fantastic service, system and staff.
Mr Snelling, Greater London
---

An impressively efficient service! Forms filled in ready for you to sign, regular progress reports, and straight-to-the-point assistance if you have any queries. I love it! It couldn't be any better!
Ms Irving, Staffordshire
---

Outstanding Service! 1. Transfers speedy and 100% correct. 2, Website easy to use. 3. Monthly magazine very useful 4. Analytical tools of website excellent - no need to do my spreadsheets now.
Mr Wilson, Heath
---

Your service is BRILLIANT. Your website is so easy to use. Your staff always have a correct answer. Your prices are always acceptable. Your newsletters are excellent and I keep them all for reference. In short, 11 out of 10 for everything.
Mr Savage, Bath
---

A job change, a move of pension. And yet again, HL are streets ahead when it comes to service, to staying in touch, and all round efficiency. Thank you.
Mr Hamer, Oxford
---

Quick, efficient, informative, courteous and charming staff, and the telephone is answered promptly by a human being, not a machine. Most impressed!
Mr Peters, Neston
---

Service provided has been excellent - it is unusual to get the service promised by the advertising but in this case (and my other dealings with HL) 'You get what it says on the tin'!!
Mr Eager, West Sussex
---