Annual account charges
It's free to set up an HL SIPP, and our yearly charge for holding investments is never more than 0.45%. There's no charge for inactivity or for holding cash.
Funds
| Value of funds | Charge |
| --- | --- |
| On the first £250,000 | 0.45% |
| On the value between £250,000 -£1m | 0.25% |
| On the value between £1m - £2m | 0.1% |
| On the value over £2m | No charge |
Shares
Including UK and overseas shares, investment trusts, exchange-traded funds, VCTs, gilts and bonds.
0.45%
capped at £200 per year
Example of account charges
Based on the 0.45% account charge, if you invest £40,000 in funds and £20,000 in shares, your account charge would be £22.50 per month*.
| | Monthly charge |
| --- | --- |
| £40,000 in funds | £15 |
| £20,000 in shares | £7.50 |
| | £22.50 total (funds + shares) |
*Your monthly charge will depend on the exact value of your account and investments each month, which may vary due to market fluctuation and growth.
Important note about charges
The investments you choose may have their own charges, such as charges from a fund manager. These are in addition to our account charges. You can find these in each investment's key investor information. A bid/offer spread may also apply - see our Guide to Fund Prices for details.
If you have more than one account, for example a SIPP account and a SIPP drawdown account, any charges on those accounts will be treated separately.
Dealing charges
Fund dealing
Includes unit trusts and open-ended investment companies (OEICs). There's no dealing charge for buying or selling funds.
Share dealing – online and mobile app
Including UK and overseas shares*, investment trusts, exchange-traded funds, gilts and bonds.
| Number of deals in previous month | Charge per deal |
| --- | --- |
| 0-9 | £11.95 |
| 10-19 | £8.95 |
| 20+ | £5.95 |
*There's an added foreign exchange charge for overseas share deals, depending on deal size. See our overseas share dealing page for details.
Automatic reinvestment
If you'd like any share income automatically reinvested, we'll reinvest your income when it reaches £10 per holding or the amount you choose. There's no charge for this.
How to pay charges
There's no need to remember to make any payments – we'll automatically take our charges each month. You'll need to keep cash in your account to pay any charges – there is a suggested minimum cash balance based on the size of your SIPP, but you can hold as much cash as you like.
Other charges
Other charges may apply in specific circumstances - see the terms and conditions for details.
Financial advice
The charges above don't include the cost of any advice you might need. If you need financial advice, our adviser would agree this cost with you separately.
Ease of use, quick transaction speeds and extremely reliable.

MR CAMPBELL

Investing & Pensions Gold Award
The Times Money Mentor 2022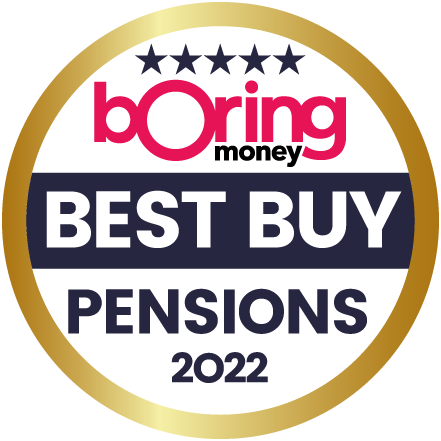 Best Buy Pensions
Boring Money Awards 2022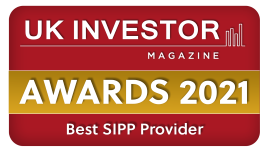 Best SIPP Provider
UK Investor Magazine Awards 2021
Help and support
If you have any questions about the HL SIPP, you can speak to one of our UK-based client support experts.
Call us on 0117 980 9926