HL Foundation
The HL Foundation is our charitable trust. At Hargreaves Lansdown we want to do more than empower people to save and invest. We want to help the next generation, we want to support local communities, improve people's health and wellbeing and change people's lives for the better. Our foundation enables us to raise money for charities who do all these things and more.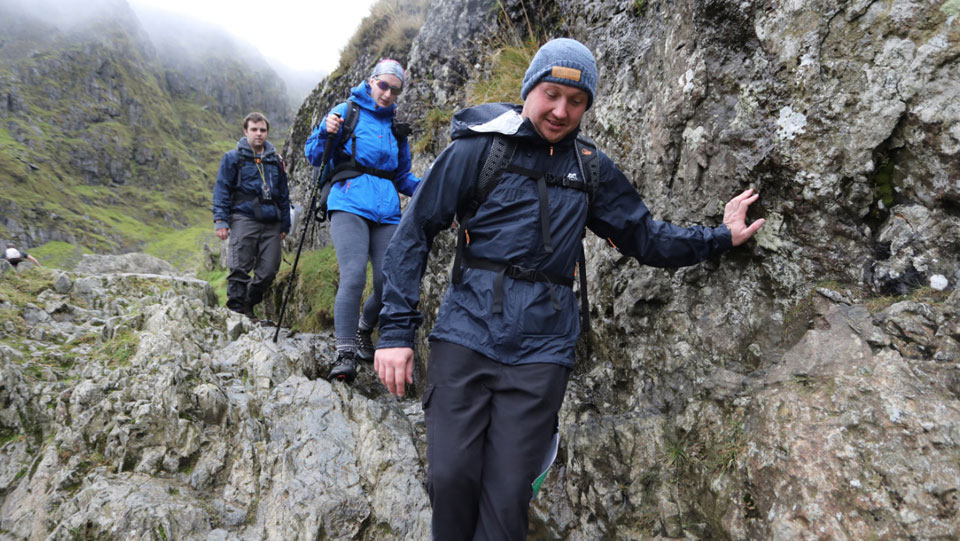 Snowdon challenge for the Youth Adventure Trust
Helping the next generation
Many of our clients are investing for their family, for their future generations, and like them, we want to help the next generation too. That's why we've chosen The Prince's Trust and Youth Adventure Trust.
The Prince's Trust helps young people find the confidence, strength and skills that will help them realise their potential. The Youth Adventure Trust provides residential adventure camps and activities that help young people build self-esteem and learn about working in a team.
Great Western Air Ambulance visiting HL
Local communities
Being a Bristol based company, with clients and employees living in the area, it's important we give back to the community we're a part of. That's why we've chosen Bristol based Great Western Air Ambulance Charity.
They provide lifesaving emergency care to people across Bristol, Bath & North East Somerset, North Somerset, Gloucestershire, South Gloucestershire and surrounding areas.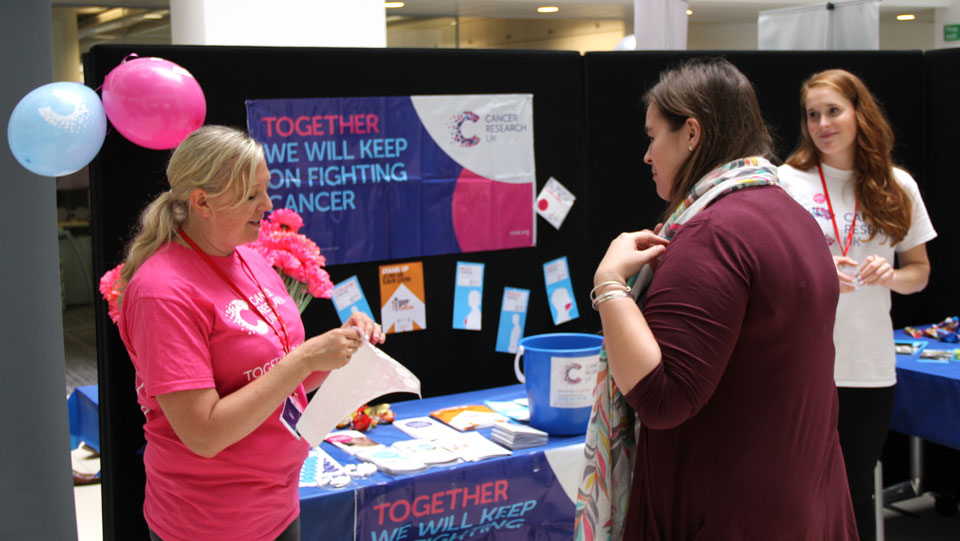 Cancer Research visiting HL
Health and wellbeing
At HL we take health and wellbeing very seriously, we have Healthy Mind and Healthy Living weeks, we run Yoga sessions, running groups, free fruit on a Wednesday and free health screenings for all employees. Although living a healthy lifestyle can help, one in three people will develop cancer during their lifetime. That's why we've chosen to support Cancer Research, who are the world's leading charity dedicated to beating cancer through research.
Guide Dogs visiting HL
Improving lives
Whether it's our staff or our clients we want people to live the best lives they can. We're all about empowering people, that's why we're supporting Guide Dogs. A guide dog will enable a person with sight loss to live the life they have the right to expect.
In addition to breeding and training 1,300 puppies each year Guide Dogs support independent living initiatives, scientific research and campaign for the rights of visually-impaired people.
So far this year we have...
Raised enough to put one guide dog puppy through 'early training'
Enabled Prince's Trust after-school clubs for 60 young people struggling at school
Raised enough to put 6 children through a 3 year Youth Adventure Trust programme
Covered 10 life-saving Air Ambulance missions
Funded a lung cancer trial for three and a half years
Next year we hope to...
Support a guide dog owner and a guide dog in training to complete their advance training
Inspire 100 young businesses, giving them the freedom to explore a brand new idea with a grant
Pay for 10 children to complete a Youth Adventure Trust 3 year programme
Raise enough money to pay for 15 lifesaving missions with the Air Ambulance
We have some ambitious goals for the coming year, but with the support of our clients and colleagues we're sure we can get there.
If you'd like to help the Hargreaves Lansdown Charitable Foundation you can donate below, or email us to find out what fundraising events we have coming up and how you can get involved.
HL Foundation is a registered charity in England and Wales (1167927)