Time to have 'The Talk' with your children?
Not the birds and the bees, but what happens to your money when you're gone.
---
Important - The information shown is not personal advice, if you are unsure of the suitability of an investment for your circumstances please contact us for personal advice. Tax rules can change and benefits depend on personal circumstances.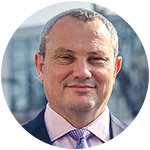 Bruce Pearce
Head of Advisory Services
Policies can and do change.
We've seen a flurry of Inheritance tax (IHT) proposals and reviews recently.
Last month Labour proposed replacing the current IHT-free allowance of £325,000 with a lifetime allowance on the gifts each person could receive of £125,000. This could generate an extra £9.2 billion in tax in 2020/21 alone.
The amount of IHT paid by loved ones each year
Scroll across to see the full chart.
Source HMRC
Now the Office for Tax Simplification (OTS) have made suggestions for changes to the current rules.
What are the OTS suggestions?
There were two main recommendations which would simplify IHT and are very much welcomed by us.
1. New gifting allowance
Under current rules we all have numerous gift allowances, like wedding gifts, small gifts and an annual exemption. The OTS suggest merging them into an overall personal gifts allowance, something that's very welcome and long overdue.
The wedding gifts exemption was always peculiar, so replacing this, and the annual gift exemption, with an overall personal gifts allowance is a great idea. Given how long these allowances have been frozen, it's about time the levels were reconsidered too.
2. Reduce the seven year 'ticking clock'
If you make larger gifts to loved ones, it currently takes seven years for the value of the asset to leave your estate. Reducing the length of time from seven to five years is a sensible proposal, as the current system requires too much record keeping, and forward planning.
Plus, getting rid of the complicated rules removes the need to take account of gifts made outside of the 7 year period when calculating the IHT due (under what is known as the '14 year rule').
Here's a summary of the other recommendations made in the report:
Reform the exemption for gifts made as normal expenditure out of income (which requires extensive record-keeping and proof in order to apply) or replace it with a higher personal gift allowance.
Remove taper relief on gifts made more than three years before death – but less than seven years – as it's widely misunderstood.
Change the rules about how the nil rate band applies to lifetime gifts that become chargeable on death. Currently they are assessed in chronological order with any tax payable by the more recent recipients. In future a proportion of the nil rate band could be allocated to each gift.
Reform how IHT is paid on gifts made fewer than seven years before death. Many people don't know it's payable by the person receiving the gift. The OTS suggests either making it payable by the estate or allowing the executors of the will to pay it from any further gifts due to the same person if the taxman cannot get the tax direct.
Three more changes we'd like to see
Unfortunately the report stops short of making recommendations in two vital areas. We wanted to see the residence nil rate band merged with the nil rate band, as introducing it in the first place was an extra complication – but the report decided it was too soon to judge.
Similarly we're going to have to keep waiting for the much-needed simplification of trusts, because the report said it was waiting for HMRC's findings on the taxation of trusts.
It would also be a welcome change if death benefit payments from term life insurance were always IHT-free, so they don't have to be written in trust in order to fall out of the estate. This would stop a lot of people accidentally increasing their IHT liability.
What about Capital Gains Tax (CGT)?
The report recommends that where an asset passed on death benefits from an IHT relief or exemption, different rules should apply. Instead of the cost of the asset resetting, it should be treated as having been given at the price when the person who has died acquired it. It means if they sell it straight away, CGT may be due.
If the changes come into effect, it actually makes things more complicated. At the moment there's no CGT on death, and the person inheriting an asset is treated as getting it at the market value as of the date of death. It means they may be able to sell it immediately and pay no CGT.
---
Time to have the talk with your children?
Want to know more about the current rules?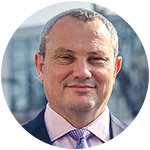 Bruce Pearce
Head of Advisory Services
Time to have 'The Talk' with your children?
Not the birds and the bees, but what happens to your money when you're gone.
We're often a bit squeamish about talking about our finances, even with those who'll be most affected by it. But, at some point, we all have to have the money talk.
Losing a loved one is difficult enough. Do you want to leave the people you love most to try to unravel your finances and wishes?
Getting your family involved early lets them know what to expect when the time comes. You don't need to disclose every last detail – it can be as simple as reassuring them that you have the basics of estate planning in place. That you have enough money to live on, a valid will, an appointed power of attorney and a list of assets recorded somewhere.
It's also a chance to address any awkwardness, like your choice of executor, who is in charge of distributing assets or why you've decided to leave money in trusts rather than gift outright.
Not ready to have the talk yet?
Don't worry, most of us aren't as the rules can prove complicated.
But with over £5.4bn paid last year in inheritance tax, planning now could save your loved ones thousands.
The first step is to work out whether you'll actually be affected by IHT. Our online calculator can get you started.
---
More about the basics of estate planning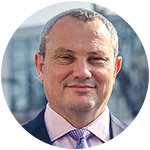 Bruce Pearce
Head of Advisory Services
Get the basics in place

Before you start looking at reducing your potential IHT bill, you need to have some basics in place. These include prioritising your own financial security, writing a valid will and selecting your attorney.
You can then consider ways to reduce IHT – one of the most well-known ways to do so is through gifting.
Gifting
Gifting can be a great way to give children or grandchildren a great start to life as well as reduce the taxable value of your estate.
Before making a gift you should consider when and how you want a loved one to benefit. In most cases recipients can enjoy the benefits immediately, however there are ways to make a gift yet delay when the money is available such as gifts to a trust.
Annual exemptions – in each tax year, you can make a gift up to the annual exemption of £3,000. On top of this, any unused exemption from the previous tax year can also be used, so up to £12,000 per couple can be gifted in this way.
Gifts from income – you can make regular gifts out of income completely IHT free. These gifts must be from your post-tax income; habitual; and leave you with sufficient income to maintain your standard of living.
Marriage gifts – parents and grandparents can make one-off gifts on the marriage of children or grandchildren (up to £5,000 and £2,500 respectively). If you aren't a parent or grandparent, you can still use this exemption to gift up to £1,000.
Small gifts – in each tax year you can gift up to £250 to any number of people completely free of IHT, as long as they haven't received a gift which uses another exemption.
Donations to charities or political parties – gifts to these types of organisation, either during your lifetime or via your Will, are exempt from inheritance tax.
Keeping a record of the gifts made and, importantly, the exemption you are claiming, will help your executors to administer your estate. Download your gift record
But there are plenty of lesser-known ways like using trusts and pensions.
There's a lot to think about with estate planning. More information and helpful tips can be found in our guide.
---
The sooner you act the better
Will you be affected by IHT?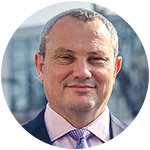 Bruce Pearce
Head of Advisory Services
What can you do now
Policies can and do change. The sooner you act the better
There's no guarantee any of the recommendations will come to fruition. But it goes to show that tax policies can change.
IHT can be a complicated area, so it's one of those times in life when it's worth considering getting financial advice. A financial adviser can check you're up-to-date and are making the most of your personal allowances.
We can help you with more than an award-winning investment platform and investment ideas. We've got the experts who can look at your financial plan as a whole to make sure you're doing the right thing with your money.
This article isn't personal advice. For tax calculations or technical queries please refer to a tax specialist.
---
Don't leave it until it's too late
If you're planning to pass on as much of your wealth as possible to your family, don't put it off – get planning as soon as it makes sense for you.
Book your call back and we'll first help you understand if you could be affected by IHT. And what you could do to reduce the impact. We won't waste your time, or your money.
We'll only recommend you meet a specialist financial adviser if it's right for you. But we're just as likely to simply reassure you or refer you to a solicitor or tax adviser if that's better for you.
If it looks like we can help, we'll book your free initial consultation with a specialist. There's no pressure to take advice, but if you choose to there'll be a charge, which we'll discuss with you. No personal advice will be given during the initial consultation.