Income:
the best form of growth?
Growing your money for the future
Important - This information isn't personal advice. If you're unsure if investing is right for you please speak to an adviser. Unlike the security offered by cash, all investments and their income can fall as well as rise in value, so you could get back less than you invest. Past performance isn't a guide to the future.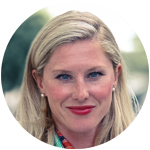 Emma Wall
Head of Investment Analysis
Emma heads up the team responsible for analysing and selecting funds for inclusion on the Wealth 50.
When it comes to investing there's no "one size fits all".
We all have different needs, attitudes to risk, and time horizons. Our personal interests have a big impact on how we think about money.
The investing lifecycle
Each stage in our lives brings different priorities.
If you've still got years of your investing life ahead of you, your goal might be to grow your money as much as you can. Getting an income from your investments is probably less of a concern.
But perhaps it should be.
Income can make a big difference to your investment pot over the long run, especially if you reinvest it.
If you're still growing your investments, you can choose to reinvest any dividend income. This buys more shares, or units of a fund, from which more dividends are paid. And so the cycle continues. This is called "compounding". We think it's one of the most powerful ways to grow your investment over the long run.
A huge difference from something so simple
Let's look at an example of how much difference income can make.
If you invested £10,000 in a fund that tracks the broader market of UK companies 20 years ago, it would now be worth £14,666*. You would've also got back £6,257 in income.
If you didn't need the income and chose to reinvest it instead, your total investment pot would've more than doubled and grown to £26,096.
The chart below shows the difference between these two options, in terms of what happens to your remaining investment. It also shows the stock market rises and falls in value. It's not a one-way street and there are no guarantees, you could get back less than you invest, especially in the short term.
Scroll across to see the full chart.
Past performance isn't a guide to the future. Source: Lipper IM* to 30/09/2019.
Equity income – the core of your portfolio?
We've always been fans of equity income investing. It can work for different types of portfolios and is a proven way to grow wealth over the long run. Equity income funds currently offer a yield after costs of 4-5%, and this income can be reinvested to grow your original investment.
What's equity income investing?
The best companies grow their profits over many years, and some pay these out as dividends to shareholders. Looking for those with high yields, or yields you think could grow in the future, is what's known as equity income investing.
We think the UK is one of the best places for income. British businesses have a long history of paying generous dividends to shareholders, and the present yield on the broader UK market is over 4%. To put that into context the broader global stock market yields 2.51%. The UK offers one of the highest levels of income in the world. Remember, yields are variable and aren't a reliable indicator of future income.
But since the EU referendum in 2016, the UK market has become highly politicised. UK income funds have grown since, but they've been held back by worries about Brexit.
The good news is, we believe that the market looks better value than many overseas markets. So we don't think the answer is to turn your back on the UK.
You could also think about owning some overseas income funds, which offer diversification from the UK and the potential for a reasonable yield.

Kate Marshall
Investment Analyst
Kate has been part of the HL investment team since 2011. Her main areas of expertise include Asian, emerging markets and European sectors.
We've looked at how income can be one of the easiest and most powerful ways to grow your money over the long term.
Here are our 5 golden rules to maximise this income potential.
1. Make sure your income is re-invested
When you invest in a fund you can usually choose to buy either 'income' or 'accumulation' units. With income units, any income is paid out to you as cash. With accumulation units the income is reinvested back into the fund and boosts the potential for growth.
Both have obvious benefits.
If you're an HL client you can easily switch between units if you want to. You can also take advantage of our automatic income reinvestment service for shares, investment trusts or funds that don't offer an accumulation unit.
Find out more about our charges
2. Minimise your potential tax liability
The less tax you pay, the more money that's left for you to spend on the things you want.
You might think your investments are too small to worry about tax now. But you need to consider what they'll be worth in the future.
It might not take long before tax becomes a potential issue.
We've shown how an individual could get a pot worth £26,096 from a starting investment of £10,000. That could leave you needing to pay £819 in tax on these gains if the investment was held outside of an ISA or pension, you sold it in one go and you pay the higher rate of capital gains tax. If you'd made any other gains outside of an ISA or pension in the same tax year, you could pay up to £3,219. Of course, tax rules change and any benefits will depend on your circumstances.
Download your guide to saving tax
3. Don't forget about your cash
Many of us neglect our cash savings, simply sticking with the same account and provider for years.
We know this because we asked over 2,000 people, and 40% of them had never switched their cash savings from one provider to another. Almost half didn't even know what rates they were getting.
If this sounds familiar, and you'd like to find out more, our Active Savings service could help.
It lets you pick and mix easy access and fixed term savings from a range of banks and building societies, through the convenience of one online account.
Once you're set up there are no forms or paperwork to fill in when moving money around. So you can manage your cash all in one place, with just a few clicks.
See how Active Savings can help
4. Hold everything together in one place
ISAs, investments, pensions, and cash savings – your income comes from different places. Life might be made easier if you could manage everything under one roof, assuming the service and costs match your needs.
HL lets you hold all of these together in one place. You'll know exactly where you stand and be able to plan for the future.
Before transferring, please check that you won't lose any benefits or guarantees or need to pay high exit fees.
5. Get help from an expert
Expert financial advice gives you peace of mind that your financial future, and that of your family, is on the right track.
Speak to us today and find out how our advisers could help you.
There's no hard sell and we won't waste your time, or money. If it looks like you could be better off by taking advice, we'll book your free initial consultation with a specialist. During the consultation you won't be given advice, but together you can talk through your options, what advice you're looking for and the charges involved. You can then decide if you'd like to go ahead.
The Active Savings service is provided by Hargreaves Lansdown Savings Limited (company number 8355960). Hargreaves Lansdown Savings Limited is authorised by the Financial Conduct Authority under the Payment Services Regulations 2017 with firm reference 751996 for the provision of payment services. Hargreaves Lansdown Asset Management Limited and Hargreaves Lansdown Savings Limited are subsidiaries of Hargreaves Lansdown plc (company number 2122142).