Pay for financial advice without using your day-to-day cash
With the cost of living high and potentially still rising, you may be cutting back on non-essential spending. If you've put financial advice under that category, it's worth thinking again about just how essential it is and how affordable it can be.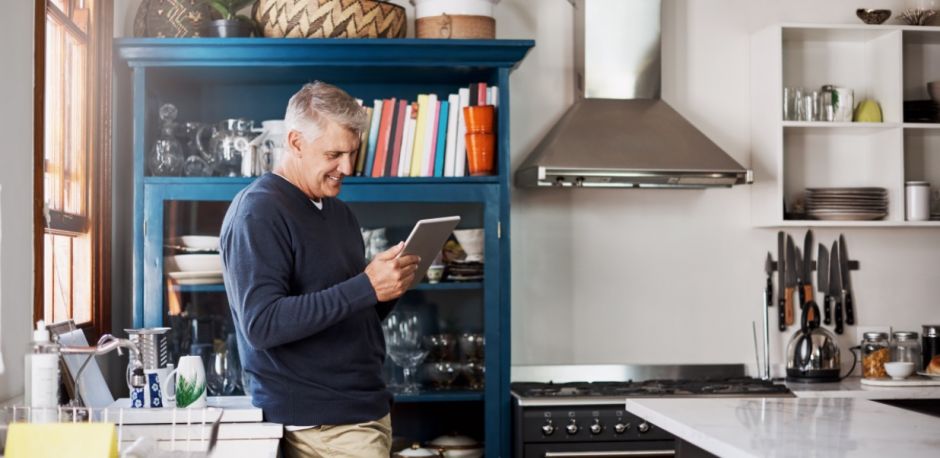 When is advice essential?
A luxury foreign holiday, a new and high spec kitchen, a new car. These are all nice things but they're tough to justify when money is tight.
But where a staycation is a good substitute for going overseas, there isn't much of a substitute for gaining financial confidence and resilience through financial advice. There are free resources which can go a long way towards helping you make financial decisions but these should only be considered guidance and are not personal recommendations. Paid for financial advice is tailored to your circumstances and goals. That means you can feel confident you've made smart choices and also saved yourself some time too.
Advice is especially essential in our view when it comes to big or complex financial decisions such as retirement or saving tax. There may be a number of decisions involved and complex rules to understand. All of which can make it difficult to put a plan together.
So, you can sacrifice that new phone, but can you sacrifice peace of mind?
Essential decisions to get right
Retirement
Your retirement should be something to look forward to. But the lead up to retirement can also be daunting. There are a number of decisions which need to be made to have the freedom to enjoy it. Retirement advice can help you understand how to get ready for retirement and plan how you'll receive income when you stop working. Advice can help you make sense of all your options and plan for a secure and fulfilling retirement.
What you do with your pension is an important decision that you might not be able to change. You should check you're making the right decision for your circumstances and that you understand all your options and their risks. The government's free and impartial Pension Wise service can help you and we can offer you advice if you'd like it.
Investments
Your investments often make up the bedrock of your plans. So it's important to get the right blend to match what you want the money for and when. But there are lots of ways to blend. An adviser can help you balance your levels of investments and easy to access cash. They'll also look at where you're invested to help you keep a diversified and balanced portfolio. We can also help you consolidate your investments and pensions.
Investments can go up and down in value so you could get back less than you invest.
Tax
Our advisers aren't tax advisers as such. But they can help you gain a better understanding of tax rules which can change and cause confusion. By understanding tax rules and how they apply to your circumstances, you can sometimes use them to your advantage with careful financial planning. The tax you save could in turn help you achieve your goals.
Long-term care
Your care in your later years can be expensive. As with retirement, there can be a lot of options to consider and different ways to pay for your care. Our advisers can help you plan well in advance and reduce the shock factor of the costs and complexity. Some of our advisers are members of the Society of Later Life Advisers (SOLLA) which means their expertise in this area is well recognised.
How to pay for advice
Our advice charges are based on a percentage of the investments we're helping you with. This is generally 1-2%, depending on the type of advice you'd like. In some cases, a minimum charge will apply. For more information, visit our advice charges page.
If you've just done some quick maths and you're working out which bank account you could use, the answer is, you don't have to use any of them.
In many cases, our advice charges are taken from the assets we're advising on such as your ISA. That means your easy access cash flow is unaffected at this crucial time when cash in your pocket is essential.
You might think taking money from your investments to pay for advice is counterproductive to making your money work harder. But the advice you receive will help you in the short and long-term in a number of ways such as:
Diversifying or rebalancing your portfolio to give you greater resilience and making them appropriate for your long-term goals
Making your portfolio appropriate for your attitude to risk, balancing the need for growth with the need for resilience
Making your investments (and how you plan to use them) tax efficient
One-off advice charges
We think you should only pay for the type of advice you need, when you need it. Many other advisers or advice firms will lock you into yearly reviews. That means you'll get charged every year for a review of your finances and plans.
In some cases, a yearly review is sensible but sometimes our clients only need advice once and don't need any further advice unless their circumstances change significantly and are happy to manage their portfolio themselves. The cost of yearly reviews can add up over time and if you do need more support in the future, taking one-off advice again could work out cheaper than taking ongoing advice every year. Though this is dependent on how far apart you take advice and how the market performs over the course of those years.
Your adviser will talk you through whether one-off advice is right for you or whether ongoing support would be valuable. But the ultimate decision is yours.
Ask our advisory helpdesk about how to pay for advice
Our advisory helpdesk offer free, no obligation conversations to answer any questions you have about our advice service.
They won't provide personalised advice but they're essential to make sure financial advice is the right way to help you feel more confident. A big part of that is helping you understand how much your advice will cost and how you can pay for it.
Book your call below to get started.