The four most dangerous words for your finances: I'll do it tomorrow
When it comes to planning your finances, the last minute could be too late. Find out how financial advice can help you tick off one of the most important tasks on your list.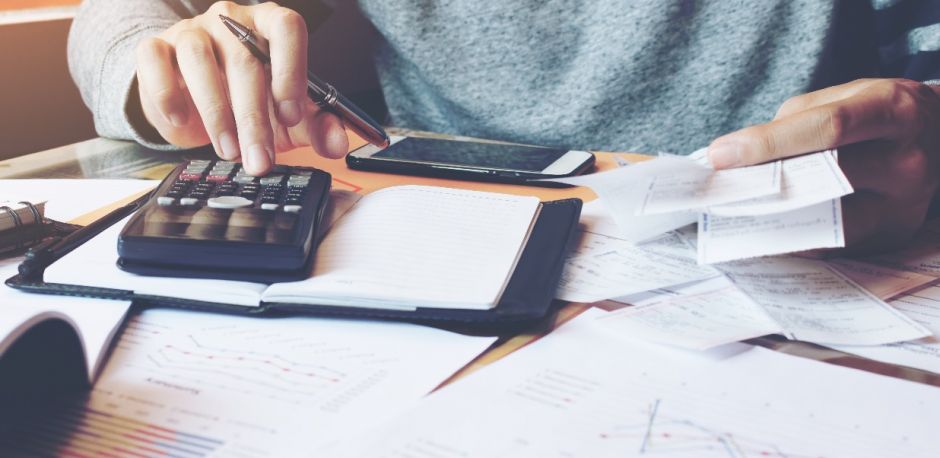 From washing the car to visiting the in-laws, we all put off the things we don't like doing. It can even be more fun to think up creative excuses not to do something. When it comes to dealing with your finances though, putting it off can have dire consequences.
For things like tax returns, it can be much easier to palm off to a professional (such as a tax accountant). But when it comes to longer term financial planning which is (arguably) more important, it's easy to push it to one side altogether.
Just like you'd pay your accountant to do your tax return, financial advice could be a service worth paying for. Here are some common reasons for putting off managing your finances and how financial advice can help.
"I can never find the time"
Picking investments, moving money around, keeping up to date with tax rule changes – it's exhausting just thinking about all the time you could plough into managing your finances. Just to stay up-to-date and keep their qualifications, a financial adviser has to complete 35 hours of professional development per year. So they do the hard work and you don't have to.
A financial adviser can take all of the research off your hands and free up your time to do the things you actually enjoy doing and remove that nagging doubt that your finances aren't all that they could be.
You might think that taking financial advice will still take up time but, in reality, much of it can be done over the phone or somewhere that suits you. Time spent talking to an adviser is your time. Don't be afraid to tell them all the little details about your goals and current financial choices. And don't be afraid to ask questions no matter how trivial they may seem.
What to expect from your first meeting
Why not get started by talking to our advisory helpdesk? They'll find out more about what you're already doing and what you want to achieve. Then, they'll help you decide what to do next. If it seems like personalised advice would help, they'll put you in touch with a financial adviser. Your adviser will talk you through how it works and how we charge for our services. Please note that no advice will be given as part of the initial conversation.
"I don't know enough to feel like I can make good decisions"
There are lots of resources available to help you manage your money – including our series of guides. Sometimes though, it can feel like information overload and it can be hard to apply the information you read to your specific situation.
Then there's the pace of change to keep up with.
Things change quickly in the financial world. Tax rules change, economic circumstances destabilise and new ways to invest surface. You might put off making financial decisions for fear that they'll be out of date by next week.
As an example, the Pension Scheme Act 2015 is one of the most important pieces of financial legislation in recent years. The act of parliament itself is 115 pages long and full of legal jargon. This is an important piece of legislation to understand and yet, for a lay person, it's tough to get to grips with what's important.
An adviser can help you make sense of it all and use all the rules, forecasts and latest developments to your advantage, rather than your detriment – all in plain English. Your adviser will take a long term view and set you up with a plan which will 'weather the storm' of future changes as much as possible. If you choose to take on-going advice, your adviser will keep you informed of any changes and make further recommendations on how you could change your strategy.
Discover what an adviser can help with
"It doesn't make any difference what I do because I don't have much money invested"
Actually, you may have more invested than you think. For example, if you've held numerous jobs over the years, you're also likely to have paid into numerous pensions, many of which will be invested in one way or another.
You may also have a lump sum coming your way or sitting in cash somewhere. Although that money isn't invested yet, we'll be able to advise you on how to invest it and make more of it if that's the right course of action for you.
In any case, you don't need to be wealthy to make the most of financial advice. Advice could be more affordable than you think and an adviser can actually help you save money in the long run, by reviewing your current arrangements and identify if cost savings could be made with your existing products and services.
Typically, advice won't cost more than 1-2% (+VAT) of the portfolio being advised on, but there is a minimum charge of £495 (+VAT).
Don't leave it another day
Start your financial advice journey with our helpful resources.
Book a call with our advisory helpdesk - Discover more information on the advice process, what we can advise you on and the charges involved.
Call our helpdesk to ask them anything about our advice service. You can tell them a little bit about your financial goals and current situation. They won't provide personalised advice but they can direct you to a suitable advice service if that's right for you.