What to expect from your first meeting with an HL adviser
When embarking on a new venture, the first step is often the most important. And taking financial advice is no different.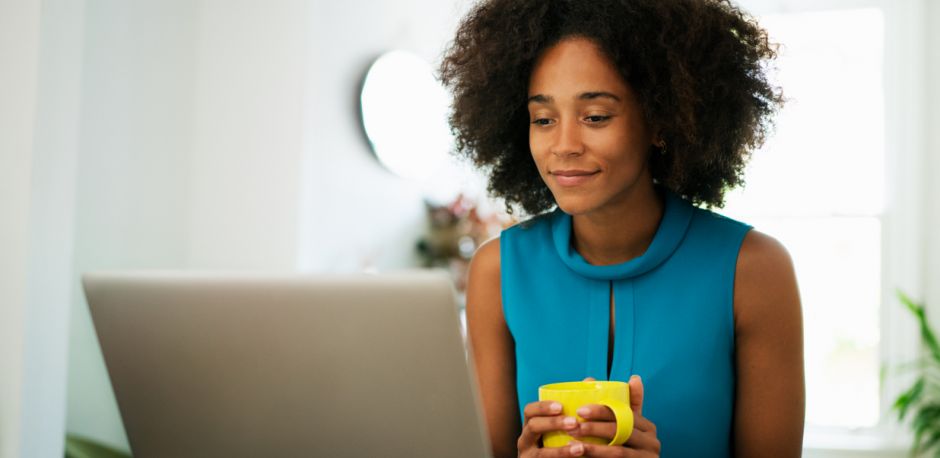 The first meeting is all about the client, so I'll ask you lots of questions. My aim is to explore what you're looking to achieve and to get the info I need to give sound advice that's tailored to you.
I often come across clients who're too busy to plan their finances. But not all clients want to let go completely. So, I also use the first meeting to find out what you're happy to keep doing yourself and what I can do to take the weight off your shoulders.
I'm going to give you an idea of how a first meeting with an adviser would usually go if you were seeking full financial advice, retirement advice or both. The idea is to give you an insight into how advice could help you, but the article itself is not personal advice.
Could you tell me about yourself and what you are looking to achieve?
To set the scene, I'll start by asking about your financial background, situation, and goals. It's a very general question and it's OK to give a general answer. But it's a good place to start as we can drill down into the various goals you'll need to hit along the way.
I want to get an understanding of your current circumstances and family situation too. Money isn't just about numbers, it's an emotive subject. So it's important for me to understand what you value in life beyond money. This is a crucial step towards understanding your goals.
Why do you think you'd value professional advice over making your own decisions?
Clients are usually looking to take advice to save them time, to boost their confidence, or to build their knowledge. There are some overwhelming choices to make when it comes to financial planning. Advice can provide the reassurance that everything has been done to structure your portfolio in the most suitable way and draw up strong plans for the future.
But advice isn't the right option for everyone. There's a difference between wanting a few pointers and needing full blown, paid for advice.
If a client simply needs reassurance that they're on the right track, I'll normally point them to our website. It has plenty of the guides and tools you can use to help you make your own decisions without needing to pay for advice.
LEARN ABOUT GETTING FINANCIAL ADVICE
What are your goals and plans for the next 20 years?
This is a big question that helps me to understand what drives you and how your money fits into the big picture. But 20 years is a long time and people often haven't thought that far ahead.
To get you thinking about your financial future, I'll often ask what you're looking forward to most in life. We'll then drill down into which goals are most important and start there.
When it comes to big goals like retirement, many of my clients haven't thought about how much they will need each year to fund their desired lifestyle. It's at points like this you can either expect to be shocked or pleasantly surprised.
To help you picture your life after work, I might say: 'By retiring, you've just started the longest holiday of your life. With almost total freedom, how do you see yourself spending your time?'
By helping you visualise your time in retirement, we can build a much more realistic forecast of the income you might need. Taking a percentage of your current income and assuming that will cover what you need won't cut it. Instead, we need to explore how much you will need to do what you want and when.
I may also ask questions like: 'What does retirement mean to you?'. I often get very interesting answers to this question. The common perception of retirement is reaching a certain age and just putting your feet up. But the reality is, retirees have a range of plans. Some embark on a new career, others gradually reduce their hours and others do wonderful things like volunteer or turn a hobby into a job. And that's just the tip of the iceberg.
What you do with your pension is an important decision. You should make sure you understand your retirement options and take advice if you're not sure.
You should also get guidance from Pension Wise, which is available from age 50. It's the government's free, impartial service to help you understand your options at retirement.
What's your experience and understanding of risk?
It's a tricky subject, but one of the most important things for a client to understand.
One of the main risks is, unlike the security offered by cash, money invested in the stock markets will go up and down in value. And there's always the risk you could get back less than you invested.
Clients often allow cash to build up because they are worried about investment risk. However, money left in cash rather than being invested for long-term growth can be damaging to your goals. This is because the spending power of your cash can be reduced over time due to inflation.
Because of the risks of investing, I recommend that clients invest for the long term. In practice, this means holding investments for at least five years. I'll also look to make sure clients have enough cash held back as a safety net for expenses and unexpected emergencies.
HOW MUCH CASH SHOULD YOU HOLD?
To understand how you feel about the risk of investing, I'll ask about your experience with investing and how knowledgeable you feel about financial matters.
If you've invested before, I'll want to know how it made you feel. To get to the bottom of this, I may ask if you've seen your investments fall before and how you reacted. Finding out whether you held onto those investments or sold them gives me a good idea of what level of risk you are comfortable with.
Then we'll have a detailed discussion about risk and reward and the different areas that money can be invested in to work out a suitable level of portfolio risk.
There will always be short-term uncertainty and reasons not to invest. My main aim when it comes to risk is to help clients look through short-term uncertainty to their long-term goals.
Do you want to go ahead with advice?
The ball really is in your court here. Even after the first meeting, you're under no obligation to take advice unless you're totally happy with what you'll get out of it and the charges involved.
This isn't a one-way meeting or a sales pitch. It's just as important for you to ask me questions so you can decide whether advice is right for you.
If you want to go ahead with advice, you'll get a detailed suitability report. This will set out my recommendations and why I think it's the right course of action, based on what we've discussed. In the case of investment advice, I'll recommend a diversified portfolio that's suitable to meet your agreed needs. It will also take into account how involved you want to be with managing your investments moving forward as well as detailing the investments and charges.
When all is said and done, it's hugely satisfying to see that not only has my advice helped a client realise their goals, but I've also removed the weight from their shoulders. By doing all the heavy lifting, I'm giving them back the time to get on with the important things in life. Hopefully with the confidence that they now know what their financial future holds.
Get started by booking a call with our advisory helpdesk