Top

A continent of potential
How to take advantage of Europe's economic recovery
Important - The value of investments can fall as well as rise, so you could get back less than you invest, especially over the short term. The information shown is not personal advice, if you are unsure of the suitability of an investment for your circumstances please contact us for personal advice. Once held in a SIPP money is not usually accessible until age 55 (rising to 57 in 2028).
---

Ben Brettell
Senior Economist
An improving economy creates opportunities close to home
A lot can change in three years.
Back in 2015, the euro zone was on shaky ground. Greece was dealing with massive piles of debt and the possibility of 'Grexit' looked increasingly likely.
The European Central Bank was forced to take action. Following in the footsteps of the US, UK, and Japan, it started to print money to try and stimulate economic growth and get inflation back on track.
Three years later and things look very different. The economic recovery is in full swing and employment's growing at its fastest rate for 17 years.
And European manufacturing businesses recently reported their strongest month of growth since before the financial crisis, while earnings are also rising. An improvement in company earnings growth is a real positive, as growing earnings support rising share prices over the long run.
Unemployment Rates
Source: Thomson Reuters Eikon, 14/02/92 to 15/02/18
This is all good news. But when it comes to investing, we believe it's best to focus on what individual companies are doing. If they're able to make a profit in both good and bad times for the wider economy, investors should ultimately be rewarded with rising share prices, though there are no guarantees.
---

Kate Marshall
Investment Analyst
HL Multi-Manager European – three years on
A few years ago lots of investors wouldn't even look at Europe. We took a different view.
We felt European stock markets offered excellent value. And many shares could be bought at a price below their true worth.
UK investors are lucky enough to have access to a number of exceptional fund managers investing in Europe. We wanted to take advantage of this – while being able to invest in an attractively-valued market. And so we launched the HL Multi-Manager European Fund.
How has it performed?
The fund invests in what the fund managers Roger Clark and Lee Gardhouse think are some of the best stock-pickers in the region. And it's proven a success so far.
Since launch the fund has grown 42.5%*, outperforming the broader European market's rise of 36.7%*. But this shouldn't be seen as a guide to how the fund will perform in future and three years is a relatively short period of time when investing.
HL Multi-Manager European - performance since launch
Past performance isn't a guide to future returns. Source: *Lipper IM to 26/02/18
Annual percentage growth
26/02/13 -
26/02/14
26/02/14 -
26/02/15
26/02/15 -
26/02/16
26/02/16 -
26/02/17
26/02/17 -
26/02/18
HL Multi-Manager European
n/a**
n/a**
2.4%
21.2%
14.9%
FTSE World Europe ex UK
16.7%
5.6%
-4.5%
25.0%
14.5%
Past performance isn't a guide to future returns. Source: Lipper IM to 26/02/18.
**Full year performance data not available.
It's also encouraging to see how the fund has performed in different market conditions. It outperformed the broader European stock market in times of both rising and falling share prices.
Roger Clark and Lee Gardhouse aim to invest in managers able to find companies that perform well, regardless of which country or sector they're focused on. They think it gives the best chance of outperformance, even when the economy is poor or changing.
That said, they invest in managers with different investment styles. Each one is unlikely to outperform all of the time, so the funds are carefully chosen to give a better chance of making a more consistent return.
Fund ideas – two different ways to invest
Our view
European markets have done well the past couple of years. But we think they still look reasonably valued.
The HL Multi-Manager European's performance has been strong so far. And the managers have maintained their disciplined investment approach throughout. It has a greater bias towards higher-risk smaller sized companies.
They simply want to invest with great managers with the potential to deliver good long-term returns, despite what's going on in the wider economy. It's an approach that's been used on other funds in the HL Multi-Manager range – working well over the long term.
The managers take away the hassle of looking after a collection of funds, and make changes when they feel it is necessary. Choosing just one fund to invest in Europe might not give enough diversification, so Roger Clark and Lee Gardhouse blend together a selection of fund managers with complementary styles, as well as those with different strengths and areas of focus. We think the extra layer of management makes up for the higher charges associated with a multi-manager approach.
We think this fund can be a great starting point for investing in Europe's diverse markets, or as part of a broader global portfolio. And we remain excited about its future prospects.
The HL Multi-Manager European Fund is manged by our sister company, HL Fund Managers Ltd.
More information on HL Multi-manager European including charges

Richard Troue
Head of Investment Analysis
Baring Europe Select
Our favoured choice for investing in Europe's smaller companies
Manager Nick Williams has built an impressive track record, with over 20 years' experience investing in this area
Focus on financially strong, well-managed smaller companies
Many investors focus on larger companies. They're more widely-recognised, especially those with a well-known brand or two.
But that view can mean missing out on a world of opportunity. Smaller companies often have better growth potential – they tend to be adaptable, and keen to develop their presence in fast-growing industries.
Small businesses still go unnoticed by lots of investors. There are lots of them, and fewer analysts. But this provides opportunities for savvy stock-pickers to find hidden gems missed by others. While there can be lots of potential for growth it's worth remembering smaller companies are higher-risk than their larger counterparts.
Baring Europe Select is one of our favourite ways to invest in European smaller companies. Nick Williams, the fund's manager, has over 20 years' experience investing in this area.
He's built an impressive track record finding companies with under recognised growth potential, which have grown their earnings faster than others expect. He specifically looks for financially strong, well-managed companies that could hold up well during tougher times for the economy.
Since Nick Williams took the reins in January 2005, the fund has grown 534%*, compared with 373%* for the average fund in this area. Although this isn't a guide to future performance.
Baring Europe Select - performance under Nick Williams
Past performance isn't a guide to future returns. Source: *Lipper IM to 26/02/18.
Annual percentage growth
26/02/13 -
26/02/14
26/02/14 -
26/02/15
26/02/15 -
26/02/16
26/02/16 -
26/02/17
26/02/17 -
26/02/18
Baring Europe Select
21.6%
5.5%
11.4%
23.9%
19.7%
IA European Smaller Companies
20.8%
1.7%
8.5%
24.1%
22.3%
Past performance isn't a guide to future returns. Source: Lipper IM to 26/02/18.
The fund offers something different to many other European funds. It brings diversification to the HL Multi-Manager European Fund and could also bring diversification to a portfolio focused on larger firms.
We think the fund's a first-class choice for exposure to this niche but potentially promising area.
More information on Baring Europe Select including charges
Baring Europe Select Key Investor Information
---

Dominic Rowles
Investment Analyst
TM Sanditon European
A different approach to investing in Europe with a focus on the business cycle
We expect the fund to add value in downturns and times of uncertainty
Manager Chris Rice has been investing in the region since 1992 and has built an excellent long-term track record
TM Sanditon European also invests in companies based in Europe. But it invests very differently to the Barings fund.
Chris Rice, the fund's manager, uses a business cycle approach to investing. By forming a view of the wider economic environment, he aims to identify when the next stage of the business cycle will arrive and the types of companies that will benefit.
He thinks we're currently in the slowdown phase of the business cycle. He also thinks there are few areas of value left in global stock markets, after several years of good performance. Overall, the fund is positioned to reflect his current view.
At times he's been early in making these calls. Given how the fund is currently invested it's likely to lag a rapidly rising stock market, which we saw last year, although it still made an attractive return.
TM Sanditon European - performance since launch
Past performance isn't a guide to future returns. Source: Lipper IM to 26/02/18.
Annual percentage growth
26/02/13 -
26/02/14
26/02/14 -
26/02/15
26/02/15 -
26/02/16
26/02/16 -
26/02/17
26/02/17 -
26/02/18
TM Sanditon European
n/a*
n/a*
-3.0%
20.7%
8.7%
FTSE World Europe ex UK
16.7%
5.6%
-4.5%
25.0%
14.5%
Past performance isn't a guide to future returns. Source: Lipper IM 13/01/05 to 26/02/18.
*Full year performance data not available
We expect the fund's style to prove valuable when we see price swings in the markets. In fact, we saw this in action recently when markets fell in value and the fund fell to a lesser extent.
It's why it's held in the HL Multi-Manager European Fund and it could be used as part of a wider portfolio.
The fund has the flexibility to invest in higher-risk smaller companies, but they've tended to comprise only a small portion of the fund and most of the fund invests in larger companies.
More information on TM Sanditon European including charges
TM Sanditon European Key Investor Information
A diversified approach to investing in Europe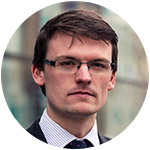 George Salmon & Nicholas Hyett
Equity Analysts
With the economic recovery in full swing, consumer confidence in Europe is the highest it's been in 10 years.
We've picked three European companies that we think can benefit from that trend, and could ride a wave of positive news from the continent.

Deutsche Post deliver about 59 million letters every working day in Germany. But it's a lot more than a German postman.
Under the DHL brand it offers international shipping and logistics services in over 220 countries and territories and generates around 35% of revenues from the Americas and Asia. It even owns entire airlines.
But despite the overseas business, it's difficult not to compare Deutsche Post with Royal Mail.
Deutsche Post's proud of its track record for innovation. It's experimented with automated robots, drones and augmented reality, and even set up an online grocery business. Royal Mail, by comparison, recently installed its first parcel sorting machine.
Efficiency is driving profits. Deutsche Post's core postal division improved operating profit margins to 8.6% in 2016. It's also benefitting from the surge in parcel volumes from the rise in e-commerce. The group has announced record operating profits eight quarters in a row.
Volume growth by region
Source: Pitney Bowes Parcel Shipping Index, 2017
Increasing profitability has seen the group deliver a steady stream of dividends to investors, with analysts predicting a yield of 3.2%.
However, exposure to global trade means Deutsche Post is highly sensitive to economic trends. The dividend didn't escape the financial crisis unscathed. And we can't help but notice that the company is trading at a 21% premium to its longer term price to earnings ratio, at 15 times expected earnings.
But for those looking to benefit from the European consumer, and who believe in a long term trend towards online shopping, Deutsche Post DHL is certainly worth considering.
See our Deutsche Post DHL factsheet

Spanish-listed Industria De Diseno Textil, or Inditex for short, is a European giant. A market capitalisation of €82bn means it stands head and shoulders above rivals as the biggest clothing retailer in the world.
The group has seven brands across 94 markets, but it's the flagship Zara brand that matters most.
New stores and positive like-for-like numbers have helped generate double digit percentage increases in net sales. We're all the more impressed since the growth's come at a time of rising online competition.
Others, including UK rival M&S, have struggled to capitalise on the trend of online shopping. But Inditex has risen well to the challenge.
Recent investments in Eastern Europe mean the group now runs online operations in 45 countries. It's also taken a sensible approach to new sales space. By adding only flagship stores in busy areas, it's minimised the risk of online sales cannibalising those in-store.
Sales by region
Source: Thomson Reuters Eikon as at 20/02/18
Manufacturing a large portion of the clothes itself gives Inditex a nimbleness that defies its size. This helps mitigate the risk of its ranges missing the mark, a fate that befell UK rival Next last year.
Shareholders have been well rewarded too. Since starting dividend payments in 2002, the group has grown or held the payout every year. The prospective yield is 3.1%, and analysts expect more increases in the future. The fact the dividend is comfortably covered by earnings and free cash flow should instil confidence, but as always, please remember dividends are variable and there are no guarantees.
Overall, we feel there's plenty of cause for optimism. However, investors should be aware that at 21.9 times expected earnings, the shares change hands at a hefty premium to many rivals. To keep this position, the strong performance has to continue.
See our Industria De Diseno Textil factsheet

Dutch-listed Heineken isn't Europe's biggest brewer. But we think it's one of its best.
Recent acquisitions of the 1,900 pub Punch Taverns business, and the Brazilian part of fellow brewer Kirin, show it's not shy of a deal or two. But Heineken's primary focus is on promoting its established brands. These include Sol, Moretti and Amstel, as well as the obvious one.
Creating and maintaining a premium image for its products has helped Heineken serve up a tasty combination of revenue and margin growth in recent years. For shareholders, this has translated into a steady flow of dividends.
The shares currently offer a prospective yield of 1.8%, and analysts expect it to continue a run of dividend increases. It's seen the payout double over the last 10 years. Past performance shouldn't be seen as a guide to the future.
While Europe will remain the biggest contributor to group sales, the new brands will broaden Heineken's reach.
Dividend per share (€)
Past performance isn't a guide to the future. Source: Thomson Reuters Eikon as at 20/02/18. *Estimated forecast
Increasing wages and population growth in Emerging Markets like Brazil means it's easy to see the long-term rationale for the Kirin deal. It's worth noting though that these brands are loss-making at present, and regulation is only likely to tighten.
But we think there are reasons for optimism. The group has a strong position in its key European markets, and selling a premium product to a growing audience means there's every chance management will continue its already impressive track record.
The shares trade on 19.8 times expected earnings.
Unless otherwise stated estimates, including prospective yields, are a consensus of analyst forecasts provided by Thomson Reuters. These estimates are not a reliable indicator of future performance. Yields are correct as at 16 February 2018 and are variable and not guaranteed. Investments rise and fall in value so investors could make a loss.
This article is not advice or a recommendation to buy, sell or hold any investment. No view is given on the present or future value or price of any investment, and investors should form their own view on any proposed investment. This article has not been prepared in accordance with legal requirements designed to promote the independence of investment research and is considered a marketing communication. Non-independent research is not subject to FCA rules prohibiting dealing ahead of research, however HL has put controls in place (including dealing restrictions, physical and information barriers) to manage potential conflicts of interest presented by such dealing. Please see our full non-independent research disclosure for more information.
Our latest European fund suggestions