Lifetime ISA for
retirement
Important information: This isn't personal advice. If you're unsure which investments are right for you, you should seek advice. If you save into a Lifetime ISA (LISA) instead of a pension, you could miss out on employer contributions, and your entitlement to certain means-tested state benefits could be affected. Investments can go down as well as up in value, so you could get back less than you put in.
You can withdraw money free of charge from a Lifetime ISA to buy your first eligible home, or from age 60. Other withdrawals will usually mean a 25% government charge, so you could get back less than you put in. Tax rules can change and their benefits depend on your circumstances.
Saving for retirement with a Lifetime ISA
Many people think a Lifetime ISA (LISA) is a way to save and invest for your first home, and it is, but it can also be considered along with a pension as a tax-efficient way to invest for retirement.
You can open an account if you're between 18 and 39 years old. You have the freedom to choose your own investments, and your money can grow free from UK capital gains and income tax.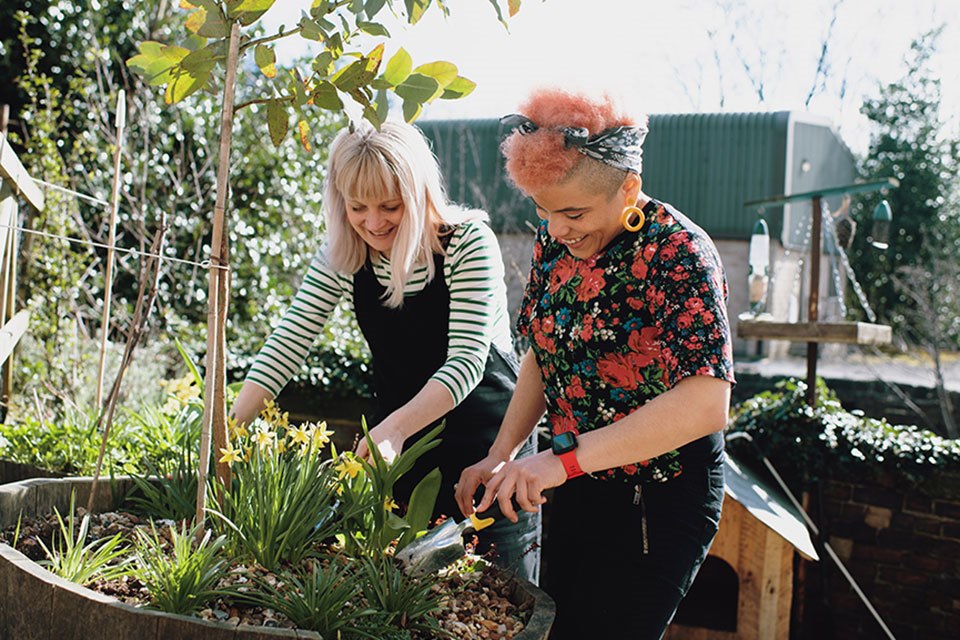 Invest up to
£4,000
each tax year
each year and receive
a government bonus of
and receive a
government bonus of
25%
How much can you pay into a LISA?
You can pay in up to £4,000 each tax year, and the government will add a 25% bonus (up to £1,000 every tax year). You need to be aged between 18 and 39 to open a LISA but, once open, you can make contributions and get this bonus until age 50.
The Lifetime ISA allowance of £4,000 forms part of the £20,000 ISA allowance for this tax year. Remember, tax rules can change and their benefits depend on your circumstances.
Try our LISA calculator to find out how much government bonus you could get.
When can I take money out for retirement?
You decide how much to invest and when to access it but you'll normally pay a 25% penalty on any money you take out before age 60 (if it's not put towards buying your first home), so you could get back less than you put in.
You might decide to take money out regardless of the penalty but remember, by making early withdrawals you run the risk of falling short in later life.
Withdrawals after age 60 can be taken completely penalty and tax free.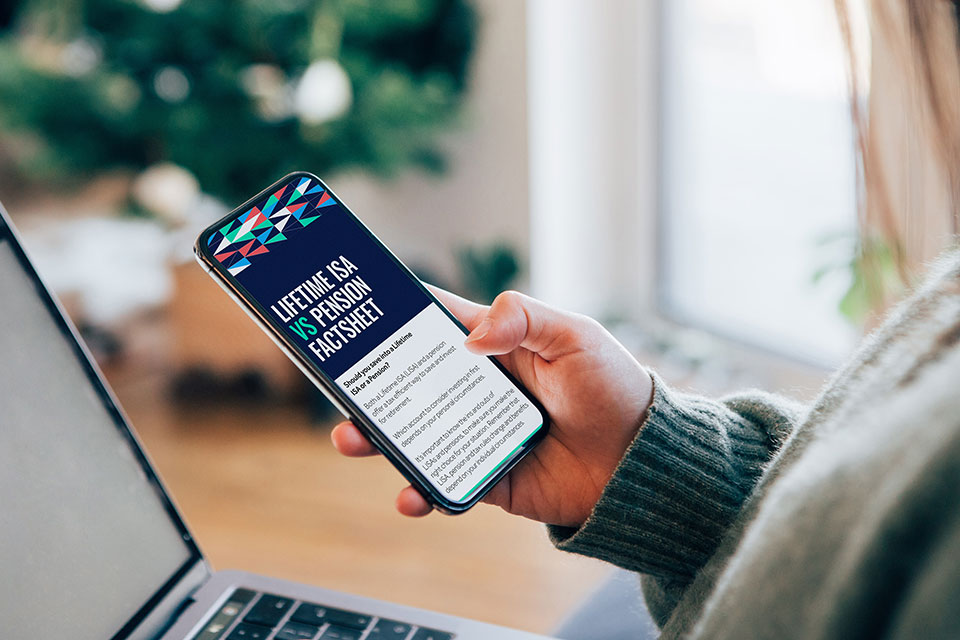 Lifetime ISA or Pension - which is best?
If your employer offers a workplace pension, that should be your first port of call for retirement savings, especially if they offer salary sacrifice.
Once your employer is making pension contributions at the maximum level, or you don't have a workplace pension, it may be more tax-efficient to make contributions into a LISA. The option you choose will depend on your personal circumstances.
Tax treatment of contributions and withdrawals
If you earn £50,270 or less, then a LISA is likely to be more tax-efficient than personal pension contributions if your employer doesn't offer salary sacrifice. This is because the bonus you get from the government is effectively the same amount you'd receive as basic-rate tax relief in a pension. The difference is you can take money out of a LISA tax free from age 60. Whereas with a pension, only up to 25% is normally tax free but you can make withdrawals from age 55 (57 from 2028).
If you earn more than £50,270 a pension is likely to be more tax-efficient. Despite pension income being taxable when you withdraw it, you can claim up to an additional 25% in pension tax relief on your pension contributions. Different tax rates and bands apply for Scottish taxpayers.
What are the benefits of a Lifetime ISA with HL?
Award winning
HL have won over 190 awards including Best Investment Platform 2021 from the Your Money Awards.

Wide investment choice and expert research
Choose from thousands of investments and our latest funds ideas. You can even get expert guidance to help you decide where to invest and build your own portfolio, or ask for personal advice if you need it.

Easy and simple to manage
Check your LISA on the go, online or with the HL app.
Trusted by 1.5 million clients
HL is a secure FTSE 100 company, regulated by the FCA.

Free to set up, and a maximum annual fee of 0.45%
No charge to buy or sell funds, or to stop and start payments. Funds also have their own annual charge and dealing fees for shares are capped. View full charges.
Open a Lifetime ISA
You can open an HL Lifetime ISA with a £100 lump sum, or from as little as £25 a month. The quickest way to open an account is online, you'll just need your debit card and national insurance number to hand once you have read all the important information.