Top

Pension mythbusters

Transfers
Rumour vs. Reality: Lifting the lid on pension transfers
Important - The HL SIPP is designed for investors who prefer to make their own investment decisions without paying for financial advice. If you are happy to manage your own pension, the HL SIPP could be for you. If you don't need the flexibility of a SIPP, you might consider a stakeholder pension.
This promotion is for your information only and is not personal advice. It's based on our understanding of legislation as at 17 July 2018, which could change. If you're unsure whether a particular course of action is suitable for you, we can put you in touch with an adviser. Tax rules depend on your individual circumstances and can change. Before transferring a pension please check you will not lose any valuable guarantees or pay excessive exit fees.
---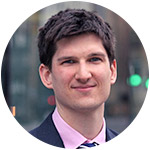 Russell Wright
Head of Retirement
A familiar story...
Every time you move on to a new job, you might leave behind a stranded pension pot from the old one. With an average of 11 different jobs throughout your working life, the trail can become quite long.
So it's no surprise that people often decide to bring all their pensions together, under one roof. Suddenly everything is simpler. You're likely to have more control, more flexibility, and you'll only need to deal with one company.
After all, isn't one pension just… easier?
Wait a second. But transferring takes… how long?
Nine weeks.
Nine days.
Which is it?
The rumours around pension transfer times vary wildly.
Here we'll dispel the myths, covering the tricky and unexpected questions you might encounter along the way.
Is transferring a good idea?

Transferring your pension could be a good idea if:
You want to consolidate all your pensions in one place
Your pension scheme is not good value for money
You want a pension with more investment choice
Your pension scheme is closing down
If it looks like you could be better off, you can transfer your pension to another registered pension scheme.
Why consolidate?
Consolidating your old pensions could give them a new lease of life. And that could mean a better life for you in retirement.
A clear overview
Multiple pensions can make it difficult to understand how much you've saved, where you're invested, who to speak to. Consolidating puts everything at your fingertips.
Less paperwork
One provider. One website. One phone number. One set of login details. In minutes, you can find out how much your pension is worth, where it's invested and make any changes.
Potential for greater returns
Most traditional pensions restrict you to a handful of investments, which can limit the potential for better returns. Modern pensions give you more choice. And the better the investments you choose, the bigger your pension pot when you retire. Investments can fall as well as rise in value, so you could get back less than you invest.
Any reasons not to transfer?
If you're part of a defined-benefit (DB) pension, such as a 'final salary' scheme, transferring your pension to a personal plan is probably not in your best interest. These pensions not only give you a guaranteed income, they also offer benefits to a spouse or partner once you die.
If you're a member of your current employer's pension, you're also unlikely to benefit from transferring, as it would probably mean losing your employer's ongoing pension contributions.
New to SIPPs?
Have a look at our Guide to SIPPs to find out more about how SIPPs work and how to get started.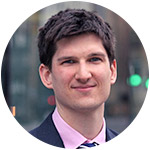 Russell Wright
Head of Retirement
5 questions to ask your provider
before transferring out
5 questions to ask your provider before transferring out
Are there any exit penalties?
Exit penalties on your existing pension can reach thousands of pounds, wiping out any benefit associated with transferring. Checking if they apply can save you time and money.
Will I lose any guarantees?
Your existing pension might come with valuable benefits, like a guaranteed annuity rate (GAR) or a guaranteed minimum pension (GMP). These guarantees can mean a higher income when you retire.
What happens if I change my mind?
Pension transfers usually come with a thirty-day cancellation period. If you're thinking of cancelling, make sure your previous provider is happy taking your money back. Some may refuse.
Will I lose any bonuses?
Some providers offer bonuses in return for loyalty and regular pension contributions. It's worth checking, because your new provider might not be able to match it.
Will I lose the right to a higher tax-free lump sum?
Any rights for a tax-free lump sum of more than 25% of your pension value will usually be lost when you transfer. You should also check you won't lose the option to access your pension early if you have a 'protected retirement age' lower than 55.
Remember, if you're not sure whether transferring is the right thing for you, we can put you in touch with a financial adviser.

Transferring to the HL SIPP – what to expect
Find your old pensions
The government's Pension Tracing Service can help you track down old workplace pensions from previous jobs. This can be a good way to start taking control of retirement saving. All you need is the name of your old employer. We've put together some tips to help.
How to transfer
Transfer online
When you're ready to transfer, apply with us. We'll take care of contacting your provider and arranging your transfer.
Here's how it works:
You apply to transfer
We contact your provider and start the transfer
We keep you updated with progress
We tell you when everything arrives
When you're ready, you start investing
Charges
There are no transfer or setup charges from HL and no charges to buy or sell funds either. The annual account fee is 0.45% or less. See a full breakdown of our charges (including share dealing charges).
If you invest £15,000 in funds and £5,000 in shares, your account charge would be £7.50 per month*.
£15,000 in funds
Annual charge (0.45%)
£67.50
£5,000 in shares
Annual charge (0.45%)
£22.50
Total charge
Annual charge (0.45%)
£90
(£7.50 per month)
*The monthly charge will depend on the exact value of your account each month. To keep things simple here, we didn't include any investment growth.
The investments you choose may have their own charges, such as charges from a fund manager. These are in addition to our account charges. You can find these in each investment's key investor information. A bid/offer spread may also apply - see our Guide to fund prices for details.
How long will your pension transfer take?
Most of the big providers will transfer your pension electronically. It will probably be quicker than you expect.
| | % of transfers completed online | Avg no. of days - online transfers | Avg no. of days - all transfers |
| --- | --- | --- | --- |
| Aegon Scottish Equitable | 87.8% | 14 | 16 |
| Aviva | 81.5% | 11 | 13 |
| Friends Life | 80.2% | 10 | 16 |
| Legal & General | 94.0% | 13 | 14 |
| Phoenix | 93.7% | 12 | 13 |
| Prudential | 74.9% | 15 | 19 |
| ReAssure | 95.1% | 11 | 11 |
| Scottish Widows | 80.6% | 7 | 9 |
| Standard Life | 92.5% | 11 | 13 |
| Zurich | 17.1% | 15 | 26 |
Source: HL transfer data, Jan 2015 – March 2018
New to SIPPs?
Have a look at our Guide to SIPPs to find out more about how SIPPs work and how to get started.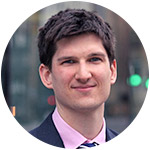 Russell Wright
Head of Retirement
Frequently asked questions
Complimentary SIPP transfer consultation
If you've been thinking about transferring your old pension to a SIPP (self-invested personal pension), but still have unanswered questions, a consultation can help you understand your options.
This consultation is your opportunity to ask a SIPP specialist as many questions as you like.
We will provide you with all the information you need to help you make your own decisions with confidence. What we won't do, is provide a personal recommendation or advice on what you should do. If you feel you need personal advice we can put you in touch with one of our advisers.
78% of clients said transferring to HL from another company was 'easy' or 'extremely easy'.
Source: HL Survey May 2018, 848 responses
Efficient. You do what you say you are going to do and keep me informed throughout the process. Understandable and regular updates on all financial aspects which help me to make informed decisions.

MR NICHOLAS WILLIAMS, Middlesbrough
New to SIPPs?
Have a look at our Guide to SIPPs to find out more about how SIPPs work and how to get started.