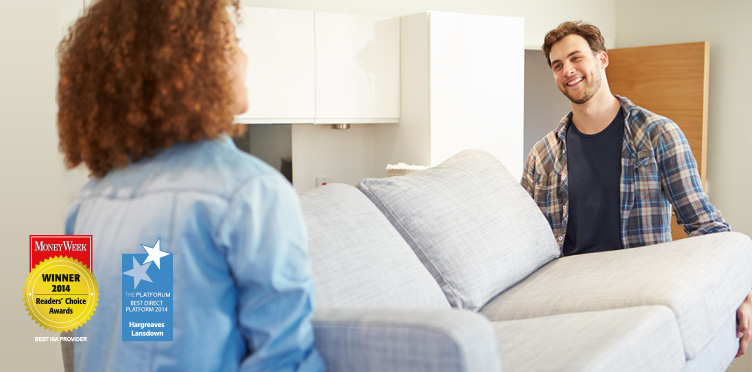 Stocks & Shares ISA
Shelter up to £15,240 this tax year within our
award-winning ISA
Important information - please remember that the value of investments, and any income from them, can fall as well as rise so you could get back less than you invest. If you are unsure of the suitability of your investment please seek advice. Tax rules can change and the value of any benefits depends on individual circumstances.
The Vantage Stocks & Shares ISA allows you to choose your own investments from all the leading fund managers.
You can also invest in shares, investment trusts, corporate bonds, gilts or ETFs. Alternatively, simply open your ISA, hold cash and decide where to invest later.
Benefits of the Vantage Stocks & Shares ISA
Save tax - no capital gains tax and no further tax to pay on income from your investments
Access your money at any time
Invest with a financially secure, FTSE 100 company
Open your ISA with a lump sum from £100, or start a monthly direct debit from just £25 per month
Top up your account in just a few minutes with a debit card
Low cost with a wide investment choice
Funds
Over 2,500 funds available. No charges when you buy and sell funds, and we offer a low-cost reinvestment service. Choose from an exclusive range of super low-cost funds.
Shares
You can buy and sell shares from £11.95 per trade online, and frequent traders can pay as little as £5.95 per trade. Choose from shares listed on the UK, US, Canadian and European stock markets.
Corporate and government bonds, ETFs and investment trusts
Find out more about where you can invest in your ISA
Choosing and looking after your investments
From our Wealth 150 to our master portfolios and latest investment ideas, there are a variety of different tools to assist you when choosing your investments.
Our highly regarded research team offer free research and comment on a broad range of different funds to help you make better investment decisions.
Our latest investment ideas
View our latest ISA investment ideas
Frequently asked questions about the Stocks & Shares ISA
View more Stocks & Shares ISA FAQs
Awarded Uk's number 1 stockbroker. Source: Compeer XO Quarterly Benchmarking Report.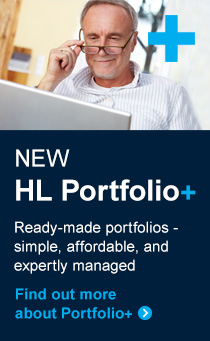 Open an account online in less than 5 minutes
---

Choose from a wide range of funds, shares, ETFs and more
---

Access to super low-cost funds and share dealing
---
Manage your account online or using our free mobile and tablet apps
---

Expert Bristol-based helpdesk
---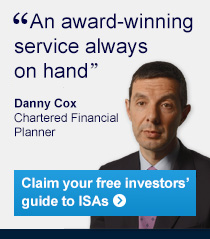 This is my first venture into a stocks and shares ISA. I needed something easy to understand and this fitted the bill perfectly.
Mr Hill - client for 1 year
Bedford
---

I find the service very good. The web site is excellent and generally precludes the need for direct contact.
Mr Webster - client for 5 years
Frodsham
---

I like how easy it is - from crediting the account using my bank debit card through to choosing which funds to invest in. I also like the 1 page summary of all my investments making it clear which ones are performing and which are not.
Mrs Knox - client for 5 years
Hawick
---

Good value for money, much cheaper AND better than other comparable brokers and banks - also good internet accessibility of all services.
Mrs Radeke-Beushausen - client for 3 years
London
---