How much could your Lifetime ISA be worth?
Amount you'd like to invest each year
Please enter a valid birth date. You must be between 18 and 39 years old to start a Lifetime ISA.
Results
About this calculator: this calculator is an example - it doesn't show what your investments will actually be worth. Remember investments can go down as well as up in value so you could get back less than you put in. Tax rules can change and their benefits depend on your circumstances.
More about the Lifetime ISA rules and allowances
Once opened, you can contribute £4,000 each year up until the day before your 50th birthday and the government will add an extra 25% bonus – up to £1,000 each year.
What is the Lifetime ISA allowance?
The maximum you can contribute to your Lifetime ISA is £4,000 per year. This makes up part of your overall ISA allowance (£20,000 across all ISAs) for the current tax year.
What's the maximum government bonus I can receive each year?
Any contributions you make to a Lifetime ISA before your 50th birthday will receive a 25% bonus from the government. Since you can contribute up to a maximum of £4,000 to a Lifetime ISA each tax year, the maximum bonus each year will be £1,000 (25% of £4,000).
For contributions made during the 2017/18 tax year (between 6 April 2017 and 5 April 2018), the bonus will be paid within four weeks of 6 April 2018. From the 2018/19 tax year onwards, the bonus will be paid monthly.
Lifetime ISA bonuses won't count towards either the £4,000 Lifetime ISA limit or the overall £20,000 ISA limit.
And if you transfer a Help to Buy ISA to a Lifetime ISA this tax year, you could get an ever larger government bonus. Find out more
Who is eligible to contribute to a Lifetime ISA?
If you're between 18 and 39 you can open a Lifetime ISA. And while you're under the age of 50 you can contribute up to £4,000 a year and receive an added 25% government bonus.
When can I withdraw from my Lifetime ISA?
You can withdraw the money for an eligible property purchase, after age 60 or if you are diagnosed with a terminal illness. If you withdrawal the money at any other time you'll have to pay a 25% government withdrawal charge, except withdrawals in the 2017/18 tax year (see below).
If you pay a withdrawal charge this may mean you receive back less than you have invested. For example, you contribute £4,000 and receive a £1,000 bonus. You then withdraw this £5,000 and are subject to a £1,250 government withdrawal charge and get back £3,750.
New to investing?
Have a look at our Beginner's Guide to Investing to find out about types of investments and how to get started.
Or download a Guide to ISAs to learn more about how ISAs work.
I am a first time investor in stocks and shares and have gained a lot of confidence investing with HL.

MRS HILL, Kent
Awards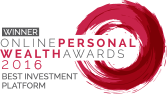 ---
BEST INVESTMENT ISA 2016/17
The Personal Finance Awards
---
BEST ISA PROVIDER 2014
Money Week
Have a question?
0117 900 9000