Ferring Pharmaceuticals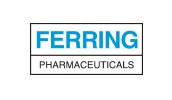 Scheme: Corporate wrap
Ferring Pharmaceuticals Ltd was established in the UK in 1975 and is a specialist market ethical pharmaceutical company. Following a review of its existing Group Personal Pension, Ferring switched to Hargreaves Lansdown's Corporate Wrap.

A refreshing change. Great service, great value, and a better pension plan for all our members - fantastic.
Adrian Cotter, Finance Director - Ferring Pharmaceuticals
---
The scenario
Ferring's advisers had recommended that they change pension providers, and they came to us for a second opinion. A review of the existing plan highlighted poor service levels, little interaction with pension plan members, and a lack of userfriendly online access. Plan members did not know how much they had invested and where, and the resources they had were of a poor quality.
Ferring needed better service, a modernised scheme, simplicity, an improved website and online support. In addition, the plan also had to integrate into Ferring's Flexible Benefits system.
Head Office
3 group presentations
35 individual meetings
---
The Results
100% of existing members joined the new plan.
Over 75% have transferred their previous personal pensions so far.
38% of employees increased their pension contributions.
Hargreaves Lansdown's solution
Better service
Hargreaves Lansdown offered a dedicated advisory service to Ferring, with regular updates and biannual governance meetings in line with the Pension Regulator's guidelines.
The review included member numbers, administration processes, and fund performance; reviews are now carried out on an annual basis. By giving members access to presentations and one-to-one meetings, as well as financial education and a knowledgeable helpdesk, we have set a high standard of service.
Modernised scheme
To keep members up to date and help them make informed decisions, Hargreaves Lansdown provided information such as investment guidance, fund alerts, notification of legislative changes, and a variety of investment options such as a ISA or Fund & Share account within the plan as well as a pension.
Simplicity
The Hargreaves Lansdown Corporate Wrap includes several different accounts (SIPP, Stocks & Shares ISA, Cash ISA, Fund & Share account) within one straightforward plan, with the option of investing in any or all of these products. The new plan integrated seamlessly into Ferring's Flexible Benefits system, giving employees the chance to control their finances and plan for their retirement.
Improved website and online support
We created a comprehensive branded website with clear information, useful tools such as pension calculators and a knowledge center with guides and videos, and the facility for employees to manage every aspect of the plan online, from topping up to placing trades in their portfolios.
The launch
Employees could join the new plan online, over the phone, or by post. Our financial education team held 3 group presentations and 35 individual meetings at Ferring's Head Office; we also hosted a seminar at the Annual Employee end of year Conference in Cardiff. This covered the launch of the new plan and allowed employees to ask any questions.
There were two employee categories - home based (across the UK) and office based. To cater for the home based employees and give them the same one-to-one support as office based employees, we offered the option of individual phone meetings at their convenience.
Request a free pension review