Henderson Global Investors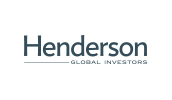 Scheme: Group SIPP
Henderson Global Investors appointed Hargreaves Lansdown Corporate Solutions to establish a Group SIPP plus an innovative, tax efficient, share plan solution for their employees shortly before their popular Sharesave Plan matured.

Hargreaves Lansdown has provided an innovative solution to our pension and share needs. They have also been responsive and pro-active in pioneering with us the Group SIPP for our employees.
Jeremy Mindell, UK Group Employee Tax Manager - Henderson Global Investors
---
The scenario
Henderson launched a number of share schemes in early 2004. The most popular was the Sharesave Plan which offered a 20% discount on options: this saw a quadrupling in share price from launch to maturity.
When the share plans matured Henderson wanted to encourage continued share ownership by offering tax efficient options for employees. Henderson also wanted to introduce a Group Self-Invested Personal Pension (GSIPP) for Salary Exchange (also known as Salary Sacrifice) and bonus waiver.
In addition, Henderson wanted to promote greater awareness of the share plan schemes and to encourage all employees to appreciate the importance of sound financial planning.
The results
80% of employees have continued to hold shares in Henderson following the 2007 share plan maturities.
Over 4 million shares owned by Henderson employees are held tax-efficiently in SIPPs or ISAs.
Annual salary sacrifice into the Group SIPP of over £3,502,394 resulting in National Insurance Contribution (NIC) savings of £448,308, of which:


£291,750 was returned to employees as an additional pension contribution.

£156,558 was used to fund future remuneration and employee benefit programmes.
Hargreaves Lansdown's solution:
Providing simple options to encourage involvement
Hargreaves Lansdown created a simple one form application process for Sharesave maturity requests, as well as developing a Sharesave maturity tool. This tool enabled employees to work through their choices and show the net cash they would have available as a result of potential transactions. An in-specie contribution system was also established, where shares were transferred from the matured share plan into a SIPP or ISA.
Creating awareness
By providing employees with information about their Sharesave and pension options to help them make informed decisions of their own, Hargreaves Lansdown promoted the benefits being offered. A Sharesave maturity brochure outlining the choices available to employees was produced, and financial education was provided through a series of launch events.
The launch
A series of presentations were run to explain the choices available under the Sharesave scheme. 30 minute one-to-one meetings were offered to all employees, allowing them to discuss their options; full financial advice was also made available upon request. Our standard service provides employees with information but not advice.
Request a free pension review