Imagination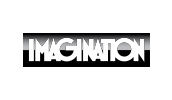 Scheme: Corporate Vantage
Imagination is an independent, global creative business. They introduced Hargreaves Lansdown's corporate wrap when nearing their auto-enrolment staging date.

Imagination staff gave my HR team an 'outstanding contribution' award
Claire Dykes, HR Director - Imagination
Request a free pension review
---
The background
Imagination is a dynamic and evolving organisation. Everything they are and do fosters creativity and innovation. Their previous company pension was an exception. It provided very basic online access, with essential functions missing (such as online joining). Whilst there were a number of funds to choose from, there were virtually no tools to make it easy for employees to get involved and take ownership of their pension.
The nearing of their auto-enrolment staging date was the catalyst for change - an opportunity for Imagination to take its pension into the digital age. Traditional insurance companies' options seemed to offer little improvement. There were also concerns over the level of service Imagination could expect, as a relatively small client for any of the large providers.
Objective: Better online access
Results:
68% of the members now manage their plan online
Objective: Improved engagement to deliver better value
Results:
66% of members choose some of their own investments outside the default fund.
94% of previous plan members chose to transfer their old company pension to the new plan.
Almost a quarter (23%) of previous plan members increased their contributions.
Hargreaves Lansdown's solution
Being an award-winning Corporate Pension Adviser, Hargreaves Lansdown was able to demonstrate it could offer Imagination personal and attentive service. It was also able to act quickly to ensure Imagination could meet their auto-enrolment deadline. Hargreaves Lansdown offered valuable support not just in the scheme design, but also in the administration and communication aspects of auto-enrolment, making the HR team's life much easier.
Web and mobile access – a pension for the digital age
Corporate Vantage offers Imagination's young and dynamic workforce a top-quality technology platform. They can manage their pension how and when they prefer online. Hargreaves Lansdown created and hosted an Imagination-branded website. Members simply log in and can view their pension's value, switch investments, make additional contributions or even change their address. The plan can also be managed through an iPhone, Android™ and iPad app.
More choice
Employees can either invest in a default fund recommended by HL or self-invest. There are many tools to make it easier for them to navigate the world of investments, depending on the employee's confidence. Inexperienced members can choose from just three extra funds - the 'ABC Funds' - based on their risk appetite. Those more confident can choose from a number of Master Portfolios, an interactive portfolio-building tool. Seasoned investors can select from the full range of options (2,500 funds, shares, investment trusts, ETFs, gilts, bonds and cash).
HL's Investment Research Team continually monitors the default fund and clients' most popular funds. They also compile the Wealth 150 - a list of their favourite funds across the main sectors.
In addition, members can invest for goals other than retirement, as the plan offers the choice of a Cash ISA, Stocks & Shares ISA and a general investment account - all under one roof. This means Corporate Vantage provides a solution which is appropriate to everyone, at every stage in life.
Smooth implementation and employer support
Imagination wanted their new pension to be in place in time for their staging date, so employer support and back-up were essential. Hargreaves Lansdown worked with HR to plan and project manage the transition, ensuring it was seamless, didn't disrupt employees and complied with all auto-enrolment requirements. Despite the double challenge and the relatively short time - four months - the transition and launch were very successful.
"I wasn't sure where to invest, but the ABC Funds really helped me make my decision. I want to take a bit more risk with my pension to give myself the chance of getting the best returns."
Imagination employee
Clear, easy to understand communications
Imagination's employees used to be suspicious or even sceptical about pensions, which was largely due to a lack of knowledge. Hargreaves Lansdown's educational yet pragmatic approach changed that. They now have the tools and the information to make the most of their pension and that's what a large number of employees are doing.
Good value for Imagination and its employees
When reviewing the different options available, some were cheaper. However, Imagination didn't feel it was right to base the decisions on costs alone. They wanted the pension that offered the best value, in terms of investment choice, functionality and service - to employer and employees alike. Corporate Vantage was chosen as it offered the best value.
The launch
The new scheme was announced to all employees in the company. They could join online, over the phone, or by post. The HL financial education team held 11 group presentations and 253 individual meetings, managing the whole process with minimal disruption for employees.
Request a free pension review
Android is a trademark of Google Inc.
iPhone is a trademark of Apple Inc. App Store is a service mark of Apple Inc.