Logicalis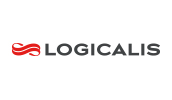 Scheme: Corporate wrap
Logicalis is an international IT solutions and managed services provider. It wanted to offer a pension that better suited its employees, so switched to Hargreaves Lansdown's corporate wrap.

Our employees have become more interested in pensions, thanks to the communications and Hargreaves Lansdown's young and dynamic approach
Sam Bliss, Head of Human Resources - Logicalis
Request a free pension review
---
The scenario
Logicalis' workforce is largely field-based and highly technology-savvy. The previous pension website was felt to be clunky and, as a result, employees were disengaged. The plan also offered limited choice, making it inappropriate to those with an interest in investments.
Logicalis wanted a more flexible and modern plan, with easy web and mobile access, and wider choice. In addition, the new plan had to offer the best value to employees.
4 different sites
10 group presentations
192 individual meetings
---
The results
20% of the workforce decided to increase their contributions following Hargreaves Lansdown's financial education programme at launch
As many as 33% of the members log in to the Logicalis-branded website each month to check the value of their pension
82% chose to transfer their old pension to the new scheme
22% have selected investments outside the default fund for themselves
Hargreaves Lansdown's solution
Logicalis was convinced Hargreaves Lansdown could manage a seamless transition to the new plan and provide employees with much needed choice, flexibility and value.
Web and mobile access - a pension for the digital age
Corporate Vantage offers Logicalis' savvy and dynamic workforce the convenience to manage their pension when and how they prefer. Hargreaves Lansdown created and hosted a Logicalis-branded website. Employees simply log in and can view their pensions value, switch investments and make additional contributions. Importantly for non-office-based staff, the plan can also be managed through an iPhone and Android™ app.
More choice
Employees can either invest in a default fund recommended by HL or self-invest. Those interested in self-investing can choose from thousands of funds from the finest fund managers, shares and ETFs. To assist members, the HL team has also created the Wealth 150 - a list of its preferred funds across the sectors - which they continually monitors and analyse. This means Corporate Vantage offers a solution for everyone - from a trainee to the MD, from a novice to a seasoned investor.
In addition, employees can invest for goals other than retirement, as the plan offers the choice of a Cash ISA, Stocks & Shares ISA and a general investment account - all under one roof.
Smooth implementation and employer support
Logicalis has a small HR team, so employer support and back-up were essential. Hargreaves Lansdown worked with HR to plan and project manage the transition, ensuring it was seamless and didn't affect employees.
"We decided to go with Hargreaves Lansdown because we felt they provided the best value to employees"
Sam Bliss, Head of Human Resources
Clear, easy to understand communications
Communications were central to the successful implementation of the plan. Hargreaves Lansdown created an online interactive guide, which explained the plan in simple terms, without the long, boring words which often make pensions obscure. All communications were "Logicalis-ised", to reflect the brand style and tone of voice.
Good value for Logicalis and its employees
There is no additional cost to Logicalis. Employees have access to a low-cost default fund and pay no set-up fees. There is also no dealing fee on funds. The management charge paid by employees is completely transparent, so everyone knows exactly how much of their money is invested in their pension.
The launch
The new scheme was announced to all employees, who were able to join online, over the phone, or by post. The HL financial education team held 10 group presentations and 192 individual meetings across the company sites, managing the whole process with minimal disruption for employees.
Request a free pension review
Android is a trademark of Google Inc.
iPhone is a trademark of Apple Inc. App Store is a service mark of Apple Inc.