Svitzer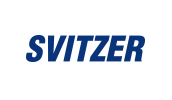 Scheme: Corporate wrap
Svitzer UK is an international towing and salvage tugboat operator at the forefront of providing specialised marine services. Svitzer decided to switch to the Hargreaves Lansdown corporate wrap.
Request a free pension review
---
The scenario
Svitzer had a large number of pension schemes, including a Defined Benefit Scheme and a mixture of Defined Contribution trust and contract-based pensions. They were complex, expensive and difficult to administer. Svitzer wanted to simplify everything into one scheme that would reduce administration, risk and costs, in addition to providing an easy-to-understand benefit for all their employees.
17 different sites
31 presentations
385 meetings
---
The results
570 employees (75%) joined the Svitzer SIPP at launch.
10% increase in membership compared to previous schemes.
25% of employees selected their own investments, rather than just using the default fund.
Hargreaves Lansdown's solution
Svitzer decided to adopt the Hargreaves Lansdown corporate wrap. The pension scheme changes were conducted in consultation with employees and the union Unite, through a working group.
One simple scheme - with additional benefits
The corporate wrap consists of an award-winning Self Invested Personal Pension (SIPP), Stocks & Shares Individual Savings Account (ISA), Cash ISA and Fund & Share Account. By providing more than just a pension, Svitzer allowed employees to invest from their pay without locking their money away.
Reduced administration
The corporate wrap allows Svitzer to take a back seat in terms of administration, with none of the costs or liabilities of the previous pension schemes. Crucially, the Group SIPP also meets future requirements for auto-enrolment.
Encouraging financial awareness & engagement
Employees are able to invest in a default fund (recommended to Svitzer by Hargreaves Lansdown) or choose their own investments. Financial education is provided to help employees make informed decisions of their own: they have access to presentations, individual meetings, a branded website with a number of interactive tools, 'how-to' videos, free guides and regular investment ideas.
25% of members chose their own investments rather than using the default fund. In addition, the website allows members to manage their accounts online at any time they wish, with added telephone support available 6 days a week. With no automated machines, members can simply pick up the phone and speak to an expert whenever they need to.
The launch
Visits were made to 17 different sites - 31 presentations and 385 individual meetings were held. For those who couldn't attend, online webinars and telephone support were provided to ensure all employees were familiar with the new scheme.
Request a free pension review