Five investment trusts to watch in 2022
We reveal our latest investment trust ideas.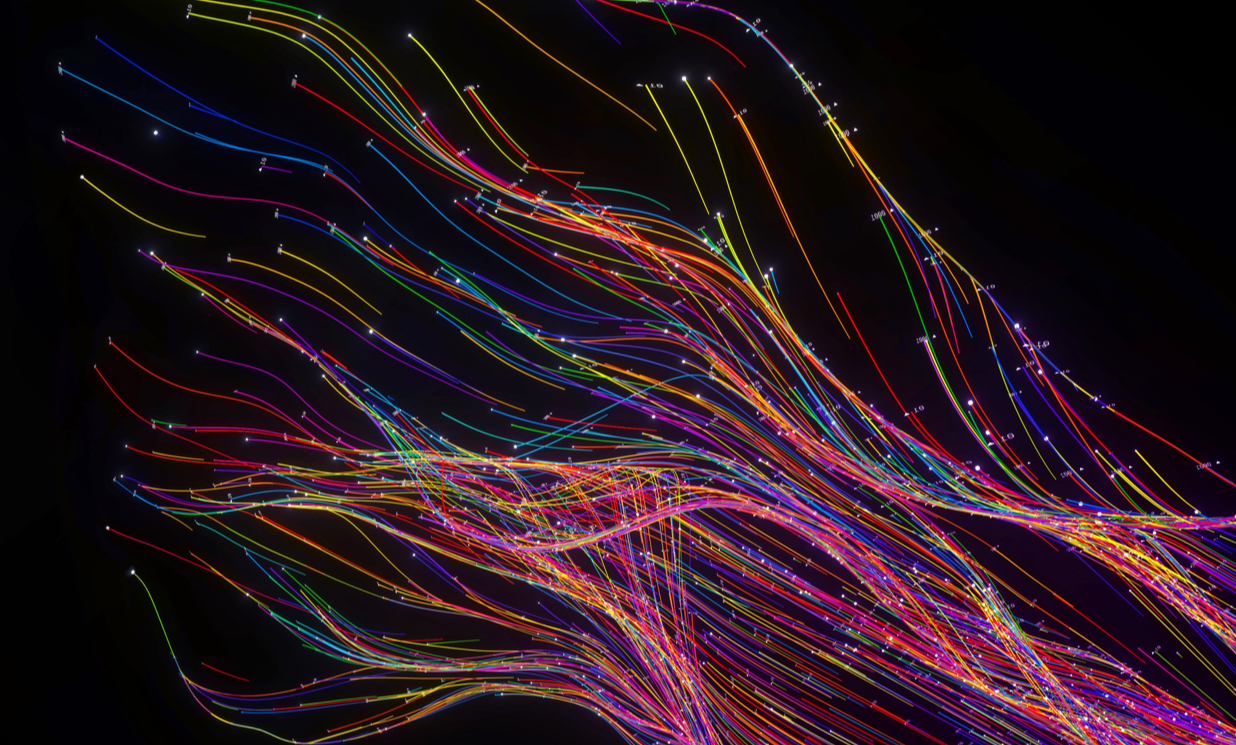 Important notes
This article isn't personal advice. If you're not sure if an investment is right for you, ask for advice. All investments and any income they produce can fall as well as rise in value, so you could get back less than you invest.
Kate Marshall, Senior Investment Analyst
In 2021 the global economy continued its recovery from the effects of the Covid-19 outbreak. This economic recovery hasn't been a completely smooth ride, though, and has differed by country and region.
From year to year, it's one thing trying to predict what's ahead of us economically, let alone what the impact will be on global markets. The coronavirus pandemic has been a perfect example of this – a once in a lifetime event followed by unpredictable market moves and government action.
Markets performed differently in 2021 compared to 2020 and this is once again a reminder that a diversified portfolio makes sense for most investors. Remember to also consider your longer-term goals and attitude to risk when thinking about any investment.
Here we look at five investment trusts that have different objectives and could be considered for a variety of portfolios.
These investment trusts aren't just for 2022. If you're thinking about investing you should consider these ideas as potential building blocks for portfolios invested for the long term. We think a sensible time horizon for investing is at least five years. All the investment trusts below have the flexibility to use gearing (borrowing to invest) and derivatives, which can add risk.
This article isn't personal advice or a recommendation to invest and remember all investments and any income they produce can fall as well as rise in value – you could get back less than you invest. Yields are not a reliable indicator of future income. If you're not sure an investment is right for you, please seek advice.
Investing in these investment trusts isn't right for everyone. You should only invest if the trust's objectives are aligned with your own, and there's a specific need for the type of investment being made.
Closed-ended funds can trade at a discount or premium to the net asset value (NAV).
You should understand the specific risks of a trust before investing, and make sure any new investment forms part of a diversified portfolio.
Information correct as at 29 November 2021 unless otherwise stated.
Keep an eye on our investment trusts to watch
Would you like to see how our picks get on in the year ahead?
Watchlists let you track investments without spending real money. Set one up to follow the performance of our investment trusts to watch, create your own watchlist or copy the details of real holdings.
To follow these investment trusts, tap the 'add to watchlist' button below the name of each pick. Then log in to your account to keep track online or with the HL mobile app.
Personal Assets Trust
Aiming for stability
Personal Assets Trust is managed by Sebastian Lyon, founder of Troy Asset Management. With this trust he aims to grow investors' money steadily over the long run, while limiting losses when markets fall.
Lyon does this by investing in a mix of assets. He focuses on the shares of well-established US and UK companies he thinks offer reliable earnings and good growth potential. The rest of the trust invests in UK government bonds, US inflation-linked bonds - which could provide some shelter from rising inflation - gold and cash. The cash and gold could help provide some stability when economic and stock market conditions are tougher. Typically, we expect the trust to lag a market rally, but offer some shelter in a downturn. As with any investment, this is not guaranteed.
Although the trust hasn't had much exposure for several years, the manager does have the freedom to invest in higher-risk smaller companies. The trust has the flexibility to use gearing (borrowing to invest) but doesn't tend to as the manager believes it goes against the core principle of sheltering assets.
Overall, the trust tries to experience less ups and downs than the broader global stock market or a portfolio that's mainly invested in shares. As a result, it could form part of the foundation of a broad investment portfolio, bring some stability to a more adventurous portfolio, or provide some long-term growth potential to a more conservative portfolio.
INVESTMENTS BY ASSET TYPE
Source: Troy Asset Management, October 2021
Bankers Investment Trust
A 'Dividend Hero'
Bankers Investment Trust is run by Alex Crooke with the support of an experienced team from Janus Henderson. Crooke aims to deliver growing income and capital by investing in companies worldwide.
The trust is one of the AIC's (Association of Investment Companies) Dividend Heroes – trusts that have consistently increased their dividends for 20 or more years in a row. Bankers has a long history of increasing dividends, with 54 years of consecutive dividend increases. The trust yields 1.76% as at 8 December 2021, though yields and income are not guaranteed, and the amount of income paid could change over time.
Crooke mainly invests in companies based in developed areas like the US, the UK and Europe. He can invest in some from emerging markets, though these make up a small part of the trust. He can also invest in some smaller companies. Both smaller companies and emerging markets add risk.
The income focus of the trust means that it looks quite different from the average global investment trust. It has less investments in North America, where dividends tend to be lower, and a higher amount invested in the UK and Japan. Because of this, the trust could add some global diversification to an income-focused portfolio, or balance well with a more growth-focused global trust.
Troy Income & Growth
Taking a cautious approach
Troy Income & Growth aims to provide an attractive income with the potential for capital and income growth. The managers aim to minimise losses in a falling market and focus on established high-quality companies that are likely to reliably pay dividends year after year.
Over recent years the trust has been co-managed by Francis Brooke, Hugo Ure and Blake Hutchins. Brooke will step down as a fund manager at the end of 2021, while Ure and Hutchins will assume joint lead management responsibilities for the trust. We view both as capable and experienced fund managers and they also have the support of Troy's wider and collaborative investment team.
The managers look for companies that can generate sustainable and growing cash flows. This supports dividends paid to shareholders and could help the business reinvest for future growth.
The trust mostly invests in UK companies, but has flexibility to invest in some overseas businesses to give some diversification. This is something that has been done over many years and allows the team to make good use of the full global research coverage at Troy.
The commitment to capital preservation and sustainability of income means the trust may have a lower yield than some other UK income investment trusts. It could also result in the trust rising less in a stock market rally. The trust yields 2.42% as at 8 December 2021, though yields and income are not guaranteed and can change over time. The trust's charges are taken from capital, which can boost the income but erode some of the growth potential.
Overall, this is a more cautious income trust. It could form part of an income portfolio, or the UK focus could help diversify a broader global portfolio.
Please note this investment trust currently holds shares in Hargreaves Lansdown plc.
Monks Investment Trust
Investing for growth
Monks Investment Trust aims to deliver long-term growth by investing in companies at various stages of growth.
The managers invest in companies that fall into one of four growth categories. 'Stalwarts' – those that are already dominant in their industry and should keep steadily growing. 'Rapid' – companies who are often early-stage and innovative companies with big potential. 'Cyclical' – companies whose growth tends to be tied to the strength of the economy, and 'Latent', those which can be out-of-favour but have recovery potential. They invest both in large companies and higher-risk smaller companies.
As a global trust, the managers can invest anywhere in the world, but they currently find the most opportunities in North America with over half of the trust invested there. The other half is spread across developed markets in Europe and Asia and higher-risk emerging markets such as China and India. Sector-wise, the managers currently invest most in technology, financials, consumer discretionary and healthcare.
The managers also invest in higher-risk unlisted (private) companies which are not listed on a stock exchange. The majority is through The Schiehallion Fund, an investment trust also managed by Baillie Gifford that invests in later stage private companies, though there are also some direct holdings in the trust. The managers don't invest more than 10% of the trust in unlisted companies given the extra risks involved.
As a highly diversified trust it could be a useful building block for an adventurous growth portfolio or work well alongside income trusts or other investments in unloved 'value' companies with recovery potential.
Source: Baillie Gifford, October 2021
JPMorgan Emerging Markets Investment Trust
Venturing further afield in search of long-term growth
JPMorgan Emerging Markets Investment Trust provides broad exposure to emerging economies. There has been plenty of development across these economies over the years, and while there will be stumbling blocks along the way, they could provide long-term growth opportunities for investors.
We think this trust is well-placed to take advantage of the changes taking place across these markets. It's managed by experienced investors Austin Forey and John Citron, who also have a large team of analysts behind them.
Investing in emerging markets comes with risks though, especially as their political and regulatory environments are less evolved, or different, than developed markets. This can also create more volatility than developed markets. The managers use a high-conviction approach, and the top 10 investments make up almost 50% of the trust, so each of these can have a meaningful impact on performance and this increases risk. Overall, though, there are around 60 investments in the trust. The trust also has the flexibility to invest in smaller companies, which adds risk.
The team focuses on companies with good cash flows and low debts, and we think this is a good approach to investing in these markets. The trust provides diverse exposure to countries ranging from China and India, to Taiwan and Brazil. Overall, we view it as a great choice for adding a bit of spice to a portfolio, which aims to boost long-term growth potential.
This trust is a more adventurous way to try to grow wealth over the long term. It could help diversify a global portfolio focused on long-term growth and sit well next to funds or investment trusts that mainly invest in developed markets.
Source: JPMorgan Asset Management, October 2021
Important notes
This article isn't personal advice. If you're not sure if an investment is right for you, ask for advice. All investments and any income they produce can fall as well as rise in value, so you could get back less than you invest.