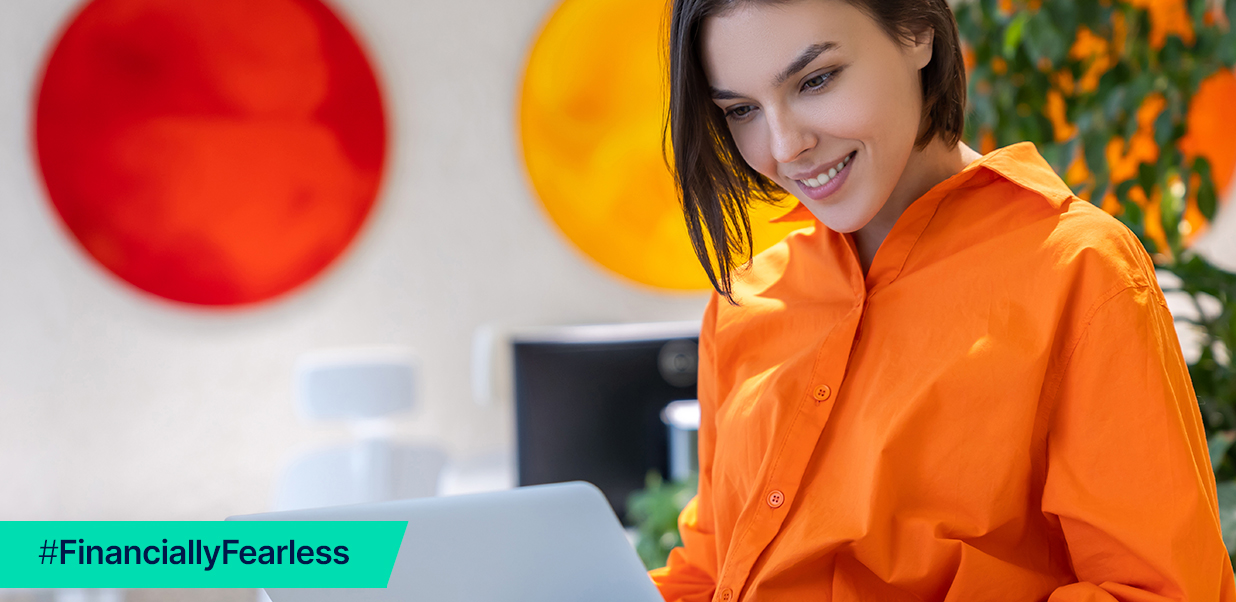 Women are brilliant at saving their cash.
And that's not just us saying so, HMRC data backs it up – 33% more women pay into cash ISAs than men.
A cash ISA is a good way to save, as you can pay in up to £20,000 each tax year, and not pay a penny in tax.
Despite what society and the media might want us to believe about women and money: that we're all 'frivolous female spenders', that men buy power and women buy shoes, that women can't do numbers or maths. We are in fact very good with money and managing our wealth. We can stretch that penny and we're great savers.
Even with the many challenges life throws at us like the not-so-small matter of the gender pay gap, the havoc of the Covid-19 pandemic, the cost-of-living crisis, and the fact that more women will take career breaks to start a family or to care for a family member.
But while saving is important and we all should have a rainy day fund in cash we can take out quickly, our other money could be working harder. This means it's worth women investing too. And when you look deeper into those numbers, and you'll see that when it comes to Stocks and Shares ISAs, i.e., ISAs which give us exposure to the stock market and investing, we still lag our male counterparts.
This article isn't personal advice. If you're not sure what's right for you, ask for advice. Unlike cash, all investments can fall as well as rise in value, so you could get back less than you invest.
Let's start investing
The fact is there are lots more male investors than female investors. Just 25% of women across all age groups invest, compared to 37% of men.
But here's the thing. Even with interest rates rising, your average no-strings-attached easy access savings account is paying a return far below inflation, as are most fixed-term savings accounts that tie up your money. That means slowly but surely, the value of your savings will be chipped away by price rises in real terms.
Investing your money – rather than purely sticking it in savings – has the potential to turbo-charge your wealth, boost your financial resilience and help you reach your goals. Of course, investing comes with more risk, but over the long term our research shows that investing in the stock market has typically produced superior returns compared to cash savings.
This is because of a magical thing called compounding. Say you invest £100 each month over 5 years, if you assume a growth rate of 5%, you could end up with £6,809 - £809 of that in growth. Potentially, £497 more than if you held it in cash if you assume an interest rate of 2%. That's a big difference.
This is an example and your actual returns will depend on the performance of the investments you choose. The figure doesn't account for inflation, charges or taxes.
So, what is the secret to investing? Well, it's not how much you invest, but when you start. Time really is the most powerful ingredient to long term returns.
Five top tips
Here are five tips to kick off your investment journey.
1. It's all about the funds
If you're starting out, then one of the easiest ways to invest is funds. Funds are lots of shares or bonds bundled together that allow you to get a slice of several companies. This diverse approach can help buffer you if one company doesn't do well.
2. Diversification is key
A well-balanced portfolio is the best way to shield against the inevitable ups and downs of the market. Make sure your portfolio includes investments in a range of countries, types of industry and different asset classes like shares or bonds. Different investments go in and out of fashion – often without warning. If you have diversification in your portfolio, if one area is doing poorly, the others should prop up your portfolio returns. In layman's terms, funds stop you putting all your eggs in one basket.
3. Get help from the experts
Outsource diversification and day-to-day management to the experts and simply buy a ready-made investment that already has that pre-mix of stocks, bonds and cash in one investment. If you're ready to invest but unsure where to start, our all-in-one portfolio funds could be a good option to consider.
4. Use your tax wrappers
Make your money go further by taking advantage of the tax shelters available to you. You're probably already familiar with a cash ISA, but there are also different types of investment ISAs that can shelter your money from the taxman. If you're saving for retirement, a pension is also a brilliant tax-efficient vehicle.
5. Supercharge your workplace pension
If you're employed, then you should contribute as much as you can afford into your workplace pension. These contributions with top-ups from your employer and the government will really help your future self.
Just remember, once you invest in a SIPP/pension you cannot normally gain access to your money until at least age 55 (57 from 2028).
Join the

Financially Fearless

mailing list
Financially Fearless is the first step in empowering women to improve their financial health and wealth. Take your first step today and sign up for weekly emails packed full of expert content using the form below. Or if you're on Instagram follow us @FinanciallyFearless_hl.
Please correct the following errors before you continue:
Hargreaves Lansdown PLC group companies will usually send you further information by post and/or email about our products and services. If you would prefer not to receive this, please do let us know. We will not sell or trade your personal data.