How funds make the
Wealth 50
Over 20,000 hours of research and analysis.
Every year.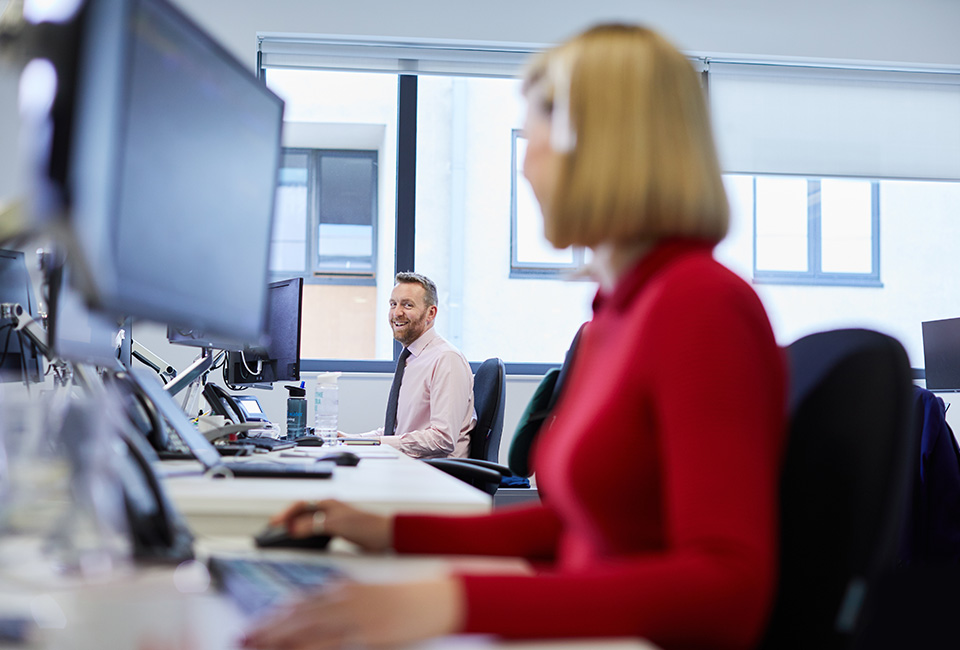 Every year we spend thousands of hours crunching the numbers and meeting fund managers, to uncover the funds we believe have the most potential.
Only those we feel are the very best make the cut for the Wealth 50.
And we don't get paid for including a fund on the list.
175
fund manager meetings each year
3,202
fund manager records stored
1,964
funds currently under analysis
233,677
underlying investments reviewed
23,184
hours of research each year
30%
average saving on fund annual charges
The power of data
Our unique in-house fund data model is like an x-ray into a fund manager's full career.
We believe it helps us separate the great from the good.
We can see exactly which shares or bonds a manager holds. When they bought, and when they sold, over their entire career, across multiple funds.
Proven track record
We want at least seven years, and ideally ten years of data. We're strict. Market cycles last about seven years, on average.
We want to find fund managers that have performed well in the long term, and we want to see exactly how they've done it.
For some managers we have performance data covering over 32 years.
233,677
shares and bonds reviewed every year
Stock selection and style
We're trying to separate the lucky from the skilful. Talent is repeatable, and that's what we're after.
Our experience tells us managers with consistently good stock selection have better prospects of outperforming over the long term.
There are also a few fund managers who can successfully add value through their style, changing the areas they invest in as market conditions change.
In either case it's our in-depth analysis that lets us see exactly what they're doing, and how repeatable we think any outperformance might be.
No manager is infallible though, and no-one can make the right calls every time. When they get it wrong, the fund will fall in value.
We separate a fund manager's return into two parts.
Stock selection is the value added (or taken away) by stock choice in this area.
Style is where a fund manager invests – certain sectors, geographies or types of companies.

RICHARD PEASE
Manager FP CRUX
Richard Pease, manager of the FP CRUX European Special Situations fund, focuses on medium-sized companies in Europe, and has done for over 27 years, and 5 different funds.
The bottom line on the chart below represents his style, and you can see that this area has underperformed the overall market. But Richard Pease has outperformed the benchmark by more than four and a half times since 1992. How? We know from the data we collect that he's been able to find and invest in great companies within these less than fertile grounds. This stock selection, represented by the top line in the chart, has delivered exceptional returns.
Source: Lipper IM, HL 30/11/2018
Past performance is not a guide to future returns. Source: Lipper IM 04/06/19.

ROBIN HEPWORTH
EdenTree Higher Income
Robin Hepworth, who manages the EdenTree Higher Income fund, has a superb track record of switching between different shares and bonds to deliver an attractive income and capital growth over the long term. He invests more in shares when the outlook for companies to grow profits and dividends is good. When it's less certain he'll invest more in bonds. It's an approach that's worked wonders over the long term.
Annual percentage growth
Jun 14 -
Jun 15
Jun 15 -
Jun 16
Jun 16 -
Jun 17
Jun 17 -
Jun 18
Jun 18 -
Jun 19
EdenTree Higher Income
6.60%
-2.13%
18.54%
6.05%
-2.75%
Past performance is not a guide to future returns. Source: Lipper IM 04/06/19.
Face-to-face
There's no substitute for meeting managers face to face. We like to do it after we've crunched the data. It sets the agenda, we'll ask lots of questions and challenge them. Not to make them feel uncomfortable, but to really find out about them and their fund.
What's their background? What type of person are they? What motivates them? And how are they incentivised? We record every phone call or email with fund managers. What was said, and what we thought. It gives us an invaluable historical perspective, especially useful when a manager's going through a tough time.
Getting you a better deal
Each part of our process is designed to make sure the Wealth 50 is full of fund managers who can help you make the most of your money.
For a new fund to the Wealth 50, the final say is left to an independent vote by our investment team. If they pass the vote, we hand over to a different part of our business who go on to secure a great price for you.
Clients received
£61 Million
in rebates last year
Buying a Wealth 50 fund is just the start
As a Wealth 50 investor, we'll keep you up-to-date with any new developments. For example, if we've just met the manager, negotiated an even better price on your fund, or your fund manager moves company, we'll tell you.
The Wealth 50 isn't just a list of funds. It's your gateway to our research.