HL Multi Manager
HL Multi-Manager Funds – Interview with Lee Gardhouse
Managers' thoughts
Important information - The information provided about our HL Multi-Manager funds is not personal advice. If you're not sure whether an investment is right for you, please seek advice. These funds are managed by our sister company Hargreaves Lansdown Fund Managers Ltd and the information provided in this blog represents the views of these fund managers. The value of funds can fall as well as rise, so you could get back less than you invest. Past performance is not a guide to future returns.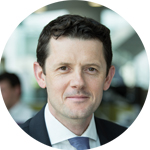 Lee Gardhouse - Chief Investment Officer
4 August 2021
In this video. Susannah Streeter, Senior Investment & Markets Analyst for Hargeaves Lansdown, talks to our Chief Investment Officer, Lee Gardhouse.
They discuss how the market volatility over the last year, driven by the Covid-19 pandemic, has affected the HL Multi-Manager funds. Lee explains how the funds have adapted, and why diversification is key for client portfolios.
HL Select UK Income Shares
Please read the Key Investor Information Document before you invest.
Choose a unit type
Please select a fund type before continuing
Important information: Investments can go down in value as well as up, so you might get back less than you invest. If you are unsure of the suitability of any investment for your circumstances please contact us for advice. Once held in a SIPP money is not usually accessible until age 55 (rising to 57 in 2028).
Open and invest in a new account
Save tax - no capital gains tax and no further UK tax to pay on income from your investments
Access your money at any time
Invest with a financially secure, FTSE 100 company
The maximum you can invest into an ISA in this tax year 2022/2023 is £20,000. Tax rules can change and the value of any benefits depends on individual circumstances.
Invest in an ISA