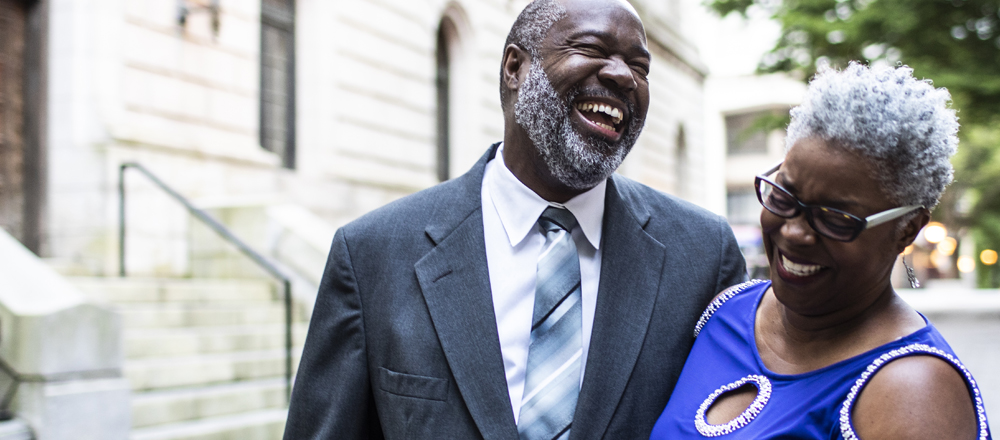 HL Multi Manager
HL Multi-Manager Funds - Invesco Fixed interest update
Managers' thoughts
Important information - The information provided about our HL Multi-Manager funds is not personal advice. If you're not sure whether an investment is right for you, please seek advice. These funds are managed by our sister company Hargreaves Lansdown Fund Managers Ltd and the information provided in this blog represents the views of these fund managers. The value of funds can fall as well as rise, so you could get back less than you invest. Past performance is not a guide to future returns.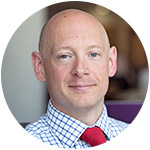 Richard Troue - Fund Manager
15 July 2021
As a Multi-Manager fund team, we look for the best fund managers from a wide range of sectors. We then blend them into diversified portfolios. Once we've found an excellent fund manager, we invest with them for as long as possible.
All good things must come to an end, though. Recently, Paul Causer and Paul Read, Co-Heads of Fixed Interest and recognised by many as two of the titans of bond fund management, announced their retirement from Invesco.
After starting with just three people in 1995, Causer and Read have built the Henley on Thames based team into one of the most recognised and successful in Europe. But, remarkably in the constantly moving world of fund management, their departures are the first in the history of Henley's fixed interest team. We've invested in three of their funds over the years and currently hold Invesco Tactical Bond in four of our Multi-Manager funds. We first bought the fund shortly after it launched, in March 2010.
Invesco Tactical Bond Fund Objectives
We liked their aim to run a genuinely flexible bond fund, with the ability to invest in gilts, investment grade and higher-risk high-yield corporate bonds, overseas bonds, or even cash. This flexibility means the fund can be quite aggressive if there are lots of opportunities available, or relatively conservative if there aren't.
Importantly, we trust the managers to make decisions on when to be relatively more adventurous or conservative on our behalf.
In fact, for most of the past few years, the fund was invested conservatively. But, with bond yields hitting new lows, the managers didn't think the diminishing rewards on offer were worth the risk. As a result, the performance was somewhat pedestrian, even poor, compared with some other funds in the sector.
Past performance is not a guide to future returns. Source Lipper IM to 30 June 2021
| | | | | | |
| --- | --- | --- | --- | --- | --- |
| | 30/06/2016 To 30/06/2017 | 30/06/2017 To 30/06/2018 | 30/06/2018 To 30/06/2019 | 30/06/2019 To 30/06/2020 | 30/06/2020 To 30/06/2021 |
| Invesco Tactical Bond (UK) Acc | 3.49% | -1.52% | 0.81% | 7.78% | 7.44% |
| IA £ Strategic Bond TR | 7.14% | 0.18% | 5.22% | 3.13% | 6.63% |
Past performance is not a guide to future returns. Source Lipper IM to 30 June 2021
It's fair to say that this performance has tested our conviction at times, and we discussed this and the managers' views with them on several occasions. The team was in broad agreement there was little value on offer during that period, and we consistently held other fund managers with different views in our portfolios.
Identifying great managers is easier said than done. We don't feel that when you have a manager, or team, that you believe can outperform, that you should then try and time when in a market cycle you should hold them. Instead, we look to stick with them through good times and bad.
When the Covid-19 pandemic struck last year bond markets fell heavily, and the managers' conservative positioning paid off. They took advantage better than most of the sell-off and bought investment-grade and high-yield bonds at attractive valuations, which has also helped them perform well in the subsequent recovery.
What is the HL Multi-Manager team doing?
The news of Causer and Read's departure was not a surprise. At some point, it was inevitable that one, or in this case, both big names, would step back. Causer himself has said that they have been planning it for over ten years, and as a result, a robust succession plan has been in place.
On the day of the announcement we spoke with Causer and Stuart Edwards, the latter of whom (alongside Jack Parker) had already replaced Read as joint managers of the Invesco Tactical Bond Fund in August 2020. Edwards is not a new name to Invesco or HL, having been with the business since 2003 before moving to a fund manager role in 2010.
We asked them about the handover, day-to-day management and their oversight views. They were both keen to point out that they saw no reason for making considerable changes to the fund strategy. But, if opportunities to improve the fund's performance exist, they'd look to make those changes.
Our role, however, is not simply to accept their comforting words and carry on regardless. Instead, we need to make sure that their fund continues to operate in a way that remains attractive for inclusion in our funds. And that it still meets our objectives as part of our diversified portfolios.
We do this through analysis at a quantitative level, using complex statistical and mathematical analysis to monitor the past performance and effectiveness of individual team members.
Additionally, we perform qualitative research - a much more subjective but essential method of identifying the strengths and weaknesses of the managers.
Both are part of our normal ongoing process.
Regardless of the long history that we've had with the successful Invesco team, if we were to identify that the fund no longer fits in our strategy, we wouldn't hesitate to move to a different provider for the funds.
We've not yet seen anything to suggest these changes will negatively impact the funds. But we'll continue to monitor the managers closely, making any changes necessary on behalf of our clients.
This article isn't personal advice. If you're not sure whether an investment is right for you please seek advice. If you choose to invest the value of your investment will rise and fall, so you could get back less than you put in.
HL Select UK Income Shares
Please read the Key Investor Information Document before you invest.
Choose a unit type
Please select a fund type before continuing
Important information: Investments can go down in value as well as up, so you might get back less than you invest. If you are unsure of the suitability of any investment for your circumstances please contact us for advice. Once held in a SIPP money is not usually accessible until age 55 (rising to 57 in 2028).
Open and invest in a new account
Save tax - no capital gains tax and no further UK tax to pay on income from your investments
Access your money at any time
Invest with a financially secure, FTSE 100 company
The maximum you can invest into an ISA in this tax year 2022/2023 is £20,000. Tax rules can change and the value of any benefits depends on individual circumstances.
Invest in an ISA