HL Multi Manager
Russia Update
Important information - The information provided about our HL Multi-Manager funds is not personal advice. If you're not sure whether an investment is right for you, please seek advice. These funds are managed by our sister company Hargreaves Lansdown Fund Managers Ltd and the information provided in this blog represents the views of these fund managers. The value of funds can fall as well as rise, so you could get back less than you invest. Past performance is not a guide to future returns.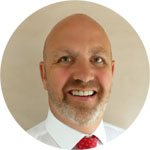 James Harrington - Product Specialist
8 March 2022
We are deeply saddened and shocked by the Russian invasion of Ukraine and our thoughts are with those personally impacted by the tragic events.
As an investor in one or more of our Multi-Manager funds, you may have questions you want answered regarding our holding in Russian assets within our Multi-Manager fund range.
Firstly, it is important to understand that our total Russian equity exposure within funds managed by Hargreaves Lansdown Fund Managers (HLFM), is extremely small – less than 0.05% of our assets under management in the Multi-Manager funds as of 31 December 2021. To give context, this means that every £1,000 managed by the Multi-Manager team has an exposure to shares in Russian companies that is worth less than 50 pence.
Typically, the exposure is within those funds we hold which have an emerging markets strategy, or at least have an objective to hold emerging market equities globally, or in Europe.
With all but two of our funds now having at least one investment mandate (where we directly hold assets in the fund instead of investing in funds) we can confirm that none of these mandates has any Russian assets, either in the form of shares or bonds.
For clarity, the following table outlines the position for each of our Multi-Manager funds.
| Fund | Russian Equity Exposure* |
| --- | --- |
| HL Multi-Manager Asia & Emerging Markets | 0.91% |
| HL Multi-Manager European | 0.28% |
| HL Multi-Manager Special Situations Trust | 0.04% |
| HL Multi-Manager Balanced Managed Trust | 0.03% |
| HL Multi-Manager Income & Growth Trust | 0.00% |
| HL Multi-Manager Equity & Bond Trust | 0.00% |
| HL Multi-Manager Strategic Bond Trust | 0.00% |
| HL Multi-Manager UK Growth | 0.00% |
| HL Multi-Manager Strategic Assets | 0.00% |
| HL Multi-Manager High Income | 0.00% |
*Approx. as at 31/12/21. Source: HL internal.
In addition to the potential for holding shares, some of our funds also have holdings in bonds, either corporate or sovereign debt. Our analysis shows that 2 funds in which we invest, managed by M&G, do have a very small holding in Russian sovereign bonds, however, again our exposure to these is limited by the small holding we have in those funds. We are however engaged with M&G to understand the actions they will be taking with regards to these holdings.
Opportunities to de-risk positions in sanctioned Russian companies and government continues to be limited, with the market effectively frozen for overseas investors. We will expect these asset owners to continue to monitor the situation and reduce holdings if, and when, market conditions allow.
Events such as this, whilst thankfully rare, do cause investors understandable concern. It is important to note however that geopolitical events, however shocking, have historically had a relatively short term impact on markets and it is vital that investors think carefully before making any decisions on fund and portfolio holdings.
This is a tragic and rapidly evolving crisis. We are considering our position very carefully. We're also working with regulators and wider market participants to fully understand all the impacts here and are keeping our position under review.
HL Select UK Income Shares
Please read the Key Investor Information Document before you invest.
Choose a unit type
Please select a fund type before continuing
Important information: Investments can go down in value as well as up, so you might get back less than you invest. If you are unsure of the suitability of any investment for your circumstances please contact us for advice. Once held in a SIPP money is not usually accessible until age 55 (rising to 57 in 2028).
Open and invest in a new account
Save tax - no capital gains tax and no further UK tax to pay on income from your investments
Access your money at any time
Invest with a financially secure, FTSE 100 company
The maximum you can invest into an ISA in this tax year 2022/2023 is £20,000. Tax rules can change and the value of any benefits depends on individual circumstances.
Invest in an ISA