Busting the myths of transferring investments
We tackle some of the common myths and frequently asked questions about transferring investments and pensions.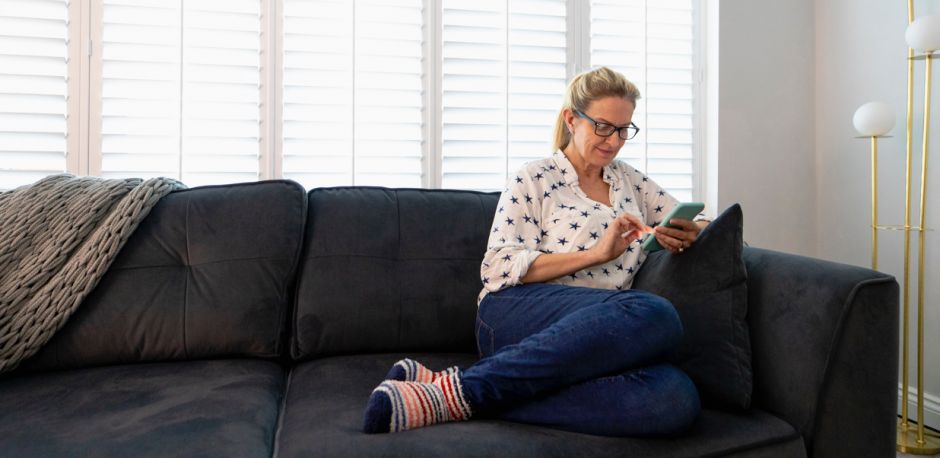 There can be many reasons why investors don't consolidate their investments. But fear of the unknown shouldn't be one of them. We asked the experts on our helpdesk about the most common themes that come up when they talk to clients about transferring investments to our service. A number of myths about transferring emerged, as well as some frequently asked questions.
This isn't personal advice. If you are unsure of a course of action for your circumstances, please seek advice. If you are considering transferring, please check for excessive exit fees and that you will not lose any guarantees or benefits. Investments go down in value as well as up so you could get back less than you invest.
It's complicated and there'll be lots for me to do
Once we've received your transfer application, we'll do the rest for you. If there is something you need to do, for instance sign other documents, then we'll get in touch.
If you're hoping to transfer investments as stock, you should check with your provider in advance that they'll do this and that we're able to hold the stock or funds in question. Also, before transferring a pension, you should contact your provider to check you won't lose valuable benefits or incur excessive exit penalties.
Once the transfer is under way, you shouldn't need to contact your existing provider again.
FIND OUT MORE ABOUT TRANSFERRING
It'll cost me lots in transfer charges
We don't charge anything to transfer investments to us. But it's possible that your current providers may charge a fee, so you should check with them in advance to find out if this is the case. You should compare the costs and service of your old and new providers before transferring.
It'll affect my ISA allowance
Transferring ISAs does not affect your annual allowance. However, if the ISA you want to transfer is one you've contributed to this tax year, then all of this year's contributions will need to be transferred in full. Contributions from previous tax years can be transferred in full or in part.
FIND OUT MORE ABOUT TRANSFERRING
I'll be out of the market during the transfer
This can be a problem for clients who are transferring as cash. If you're concerned about this, you could transfer as stock, then you won't be out of the market. However, bear in mind that making changes to your portfolio once a transfer has been initiated can cause delays and, depending how far the transfer has progressed, you might also be unable to act if there is a sudden movement in the markets or an opportunity arises.
Some providers may charge a fee per stock that's transferred.
Most pensions are transferred as cash. If your provider can handle stock transfers and we can hold the stock in question, then please bear in mind these transfers can take a little longer.
Before you transfer anything, ensure you understand how the transfer will be made and are comfortable with the risks associated with your chosen route.
Other frequently asked questions
Is it still a good idea to transfer when markets are volatile?
There's no predicting or avoiding the ups and downs of stock market investing. If you have a reason to transfer it doesn't usually make sense to delay. Make sure you always receive the best service, whatever the markets are doing.
Can I do a partial transfer?
We accept partial transfers into our Stocks and Shares ISA, Fund and Share Account and SIPP. However, you should check with your current provider that they're happy to transfer in part. At the moment it's not possible to do a partial transfer online.
ISAs - remember that if you've contributed to the ISA this tax year those contributions will need to be transferred in full. Previous years' contributions can be transferred in part.
Pensions - once you've checked with your provider, make it very clear on the transfer application that you want to do a partial transfer (there's a box on the form you can tick).
Can I hold my existing stock with HL?
If you want to transfer stock that's not listed on our website, just give us a quick call to double-check that we can hold it.
Will I miss out on any dividend payments?
Not if you're transferring as stock. If they are paid to the other provider because you had the ex-dividend date there, they'll be forwarded on to us to pay into your account. If you transfer as cash, and the ex-dividend date comes after your stock has been sold, you won't receive the payment.
Will I lose guarantees or benefits by transferring a pension?
A transfer could cause you to lose guarantees or benefits attached to a pension.
Please check for the loss of any benefits or guarantees before requesting a transfer.
If you have benefits attached to your pension or other investments, you should always speak to your current provider before applying for a transfer.
For certain defined benefits, both we and your current provider will require financial advice to be taken, and we'd need evidence that advice was in favour of a transfer to us in order to proceed.
Transfer and make your life easier
Holding all your investments and pensions in one place makes them easier to look after.