How to mimic the perks of a final salary pension
Final salary pensions are valuable and rare. Here's how your personal pension could impersonate a final salary scheme in retirement.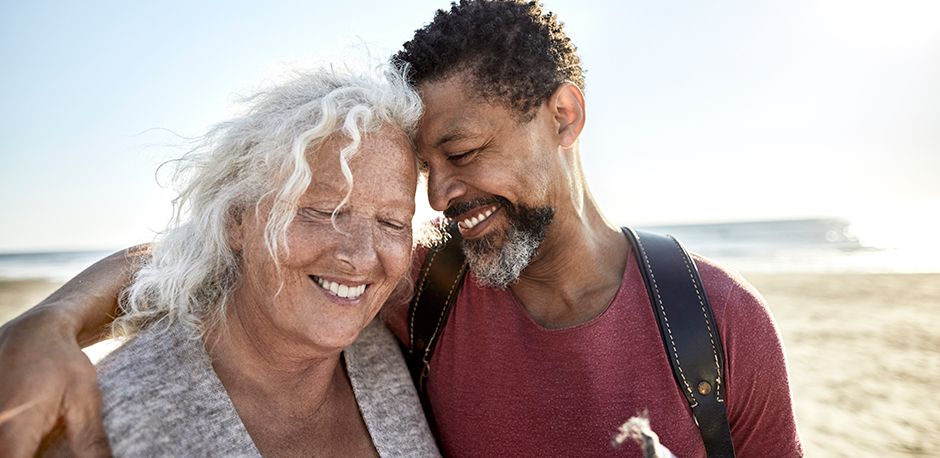 Final salary or defined benefit schemes are known as the 'gold-plated' pensions because of their perks. They offer a secure guaranteed income, which in most cases can continue to a spouse on death. They're normally inflation-proofed too.
Years ago, this type of pension was the norm, but today they're the exception. The good news is if you know how, you can mimic some of these key perks using your regular personal pension and an annuity.
This article isn't personal advice. What you do with your pension is an important decision. If you're not sure what's right for your circumstances, get guidance on your options from Pension Wise, or consider our financial advice service.
How to get a secure lifetime income
An annuity is one of the only ways left to get a guaranteed income from your personal pension for as long as you live. You can buy an annuity from an insurance provider using all or some of your pension savings from age 55 (rising to 57 from 2028).
The amount of income your annuity pays will depend on the value of your pension, your circumstances, and the options you choose when you apply. Just be careful to consider your options carefully, as you can't usually change the terms of the annuity once it's set up.
It's easy to find out how much secure income an annuity could give you. All you need to do is answer a few questions about yourself and pension when you get a quote. Make sure you confirm your health and lifestyle details – it could mean you'll qualify for more income.
Annuity rates are guaranteed for a limited time only and change regularly. They may go up or down in the future.
Inflation proof your income
The price of goods generally rises over time – known as inflation. It will affect how much your money today will really be worth in future.
Over the past 30 years the price of goods and services has roughly doubled. Goods and services costing £10 in 1991 would now cost you nearly £23. And over the long term, increasing prices could have a big impact on how far your retirement income will go.
How do I inflation proof annuity income?
When you get an annuity quote, you'll have the option to fix your income to a set amount or have it increase each year. You can typically choose for your annuity income to increase by 3% or 5% each year. Or you could link your income to the Retail Prices Index (RPI) so your income will retain its buying power by tracking inflation.
If you choose an increasing income you'll start off with a lower amount at first, but your overall income will be better sheltered against inflation. This is important as you could receive an income for 30 years or more, depending on the length of your retirement.
How to pass on your pension
If you have a final salary pension when you die, your spouse and/or dependants can usually continue to receive some of the income it would have paid you.
With an annuity you can choose to build in similar guarantees. And, in some cases, your loved ones could receive the annuity income completely tax free. The options include:
Joint life annuities -This is where you decide what proportion of your annuity income will continue to be paid to your loved ones after you're gone.
Guarantee period - You can choose for your annuity to continue to pay for a minimum number of years. Guarantee periods of 5 or 10 years usually cost relatively little. Longer guarantee periods up to 30 years are also available.
Value protection - This is essentially a lump sum option. Value-protected annuities return the original amount you used to buy the annuity to your loved ones, less any income paid.
Pension and tax rules change, and benefits depend on individual circumstances. The tax treatment of payments after death will depend on how old you are when you die.
More on what happens to my pensions when I die
When is the right time to buy an annuity?
If you're happy to keep your pension invested, you might not benefit from buying an annuity straight away, particularly if you plan to semi-retire. A good time to look at buying an annuity could be when you give up work altogether.
When you're no longer working, you're unlikely to have a steady income stream from any earnings for essential bills. An annuity can help cover these. You should also be aware that annuity rates tend to be higher the older you get, and the more health conditions you have, so you could qualify for more income if you wait. But there are no guarantees.
It's a good idea to keep an eye on annuity rates whatever you plan to do. You can even get quotes throughout your retirement. That way you'll always know what your options are, and how much annuity income you could get, every step of the way.
Guidance, help and advice
Guidance from Pension Wise - It can help you understand what type of pension you have, how you can access your savings and the potential tax implications of each option. But it isn't financial advice. More about Pension Wise.
Support from HL's UK-based helpdesk - Our UK-based helpdesk are here for you six days a week. Our friendly and knowledgeable team are ready to answer your questions no matter how big or small. Call us on 0117 980 9926. Opening hours Monday - Friday: 8am - 5pm, Saturday: 9.30am - 12.30pm.
Retirement Advice from HL - Our financial advisers can work with you to: plan your personal budget and retirement income strategy, make sure your investments match your goals and give pension advice, including when and how to take them. Discover retirement advice.