Annuity calculator
IMPORTANT: Annuity rates can change regularly and may go up or down in the future. Quotes are guaranteed for a limited time only. Once set up, an annuity cannot normally be changed or cancelled, so it is important to consider all your options carefully. This service is not advice.
How does our annuity calculator work?
The rates used by our annuity calculator are current, live annuity rates, sourced in real-time from ten annuity providers. By entering information about you and your pension you'll quickly be able to see the current top UK annuity rates tailored to your personal details such as postcode, marital status and pension fund value.
Incomes vary widely so it's vital to use live annuity rates if you're looking for the best deal. Annuity incomes change regularly so come back and compare different annuity options as often as you like.

Calculate your annuity income online now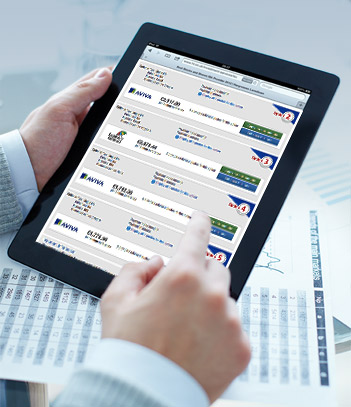 Why use our annuity calculator?
All annuity rates are live so the results are instant - you don't need to wait for a call back.
You can calculate multiple annuity quotes and options at once.
Increase your income in an instant by adding health and lifestyle details - known as an enhanced annuity.
You can retrieve previous quotes you have produced if you wish.
If you have any questions just call 0117 980 9940 and you'll speak directly to our specialists in Bristol.
We won't share your personal data with any other company (for marketing, sales, or any other purpose).
It's free and there's no obligation to go ahead. But if you do want to proceed, we'll set up your annuity for you and receive a commission from your chosen annuity provider.
What do others think of our annuity calculator?

I was initially nervous, as I expected to end up being confused, or find the search engine difficult to use. However, I can honestly say I was delighted with it! It was easy to use, figures and options could be changed in order to produce different annuity results.
Mr Walsh, Southampton

I have never used this type of information before and my knowledge of annuities was non-existent so finding your annuity search engine and the associated information so straightforward was such a relief. Please don't change anything you might just spoil a good thing.
Mrs Davies, Stafford

Excellent service - from using the excellent website comparison tool, through follow up emails and phone calls, to encouragement to complete health questionnaire to final quotes and explanations. As a result, I increased the annuity by almost 15% over what my original pension provider was offering.
Mrs Watchorn, Chelmsford

It offers a straightforward way of finding annuity quotes - all in one place. So it saves a good deal of time and worry about (possibly) having overlooked a potential "good deal".
Mr Cairns, West Yorkshire

From my initial on-line enquiry and telephone consultation through to successful conclusion it proved very straight forward and I am very satisfied with the outcome. Thank you.
Mr Leigh, Dawlish
Our annuity calculator was Britain's first online annuity quotation tool when we launched in 2002. Now more people use our service than any other annuity broker across the UK.
It's hosted securely within the Hargreaves Lansdown annuity supermarket website, which generates the latest live annuity rates to calculate your annuity.
Any questions?
Don't forget you can speak directly to one of our annuity specialists in Bristol by calling 0117 980 9940.

Calculate your annuity now