Workplace Financial Education

Workplace Financial Education
Leading employers have stepped up and are developing financial education programmes to help their staff.
Book a free consultation
Household finances are under strain, personal debt has reached an all-time high and an overhaul of pension rules mean financial awareness is more important than ever.
Changes to the workplace pension rules have meant people are now looking to their employers for help with their financial plans. It's in the employers' best interest too - a workforce filled with anxiety and stress is unlikely to perform at their best.
Leading employers have stepped up and are developing financial education programmes to help their staff.
Why choose our financial education programmes?
We don't believe apathy towards financial matters is caused by employees simply being uninterested. We believe they are simply baffled by industry jargon and complex technicalities.
When these are explained simply and clearly - but not trivialised - people take an interest and change their behaviour.
This is what our financial education programmes aims to achieve.
We make the complicated simple and give employees clear information to help them become smarter with their finances.
Our team are communication experts. They demystify pensions by using plain English, jargon-free explanations, and a multi-media approach, as different people learn in different ways.
It's the key to turning your pension cost into a worthwhile investment. Not only does it engage your employees, it empowers them to make confident decisions on their own.
The programme is a cycle. We agree objectives with you, both long and short-term, and measure the programme's success against these objectives, industry benchmarks, and the Pensions Regulator's guidelines. Our qualified team of financial educators will then host group seminars and one-to-one meetings at your offices.
The seminars can even be made available as live webinars if required, so any employees unable to attend can still benefit.
Does it actually work? - Client case study
We recently held a series of financial education sessions for employees at Gerald Eve - a chartered surveyor based in London.
When surveyed afterwards, the results were conclusive:
97.3% feel more confident in understanding how to manage their money
96.8% are more likely to consider setting their own personal financial goals
83.9% understand more about how to manage any debt they may have
96.8% are more likely to consider saving alongside their company pension
Sarah Draper, HR Director at Gerald Eve, said:

We are delighted with the results of this latest round of financial education sessions.
Our staff are already engaged with their pension, but we wanted to be able to offer more in the way of financial education. We have worked hard on the content of these sessions with Hargreaves Lansdown, so to see this feedback is really rewarding.
Pleasingly, it was the youngest members of our workforce that seemed to get the most from the sessions. This is great because these have tended to be the group that have least engaged with our pension to date. We are already looking forward to how we can build on this.
How to find out more
We believe the workplace is where millions of people will learn to make better, more informed financial decisions - for themselves and their families.
Our success is based on making employees smarter with their money so they can make better financial decisions and appreciate the benefits they are offered.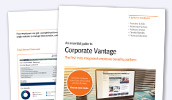 Company benefits for the digital age - a pension, other investment accounts and Flexible Benefits, all on one fully integrated online platform.
Have a question?
Call us on:
0117 314 1783
Live dealing
Interactive charts
New media news and research
Full account management