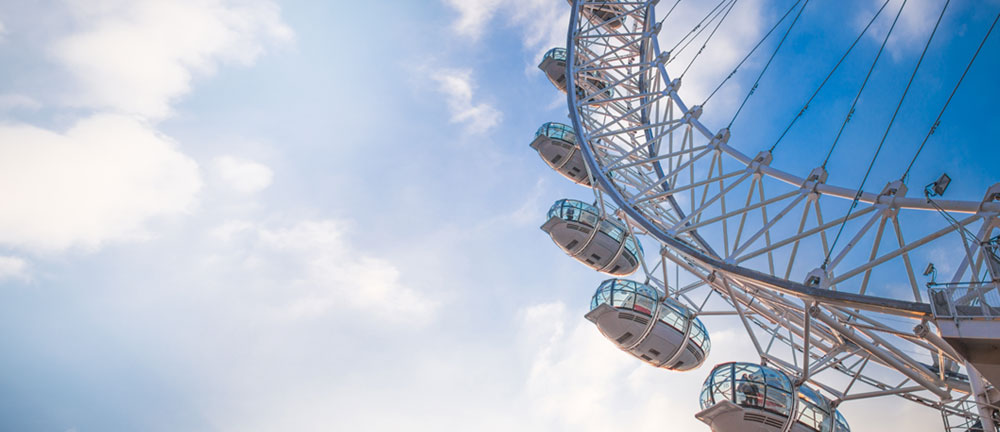 HL Select


UK Income Shares

Our favourite dividend shares in a single fund
Important information - The value of this fund can fall as well as rise so you could get back less than you invest, especially over the short term. The information shown is not personal advice, if you are at all unsure of the suitability of an investment for your circumstances please contact us for personal advice. The HL Select UK Income Shares Fund is managed by our sister company HL Fund Managers Ltd.
What is HL Select UK Income Shares?
A portfolio of high quality, dividend paying shares; chosen and managed by our experts in a single fund. Aiming to offer an attractive, and growing, level of income, with long term capital growth potential, plus a high level of transparency and insight.

Income and growth
Focused on high quality businesses we believe offer excellent long-term dividend & capital growth potential.

Monthly dividends
Choose to have income automatically rolled back into the fund or dividends paid monthly.

A new level of information and insight for less than the cost of the average fund.
---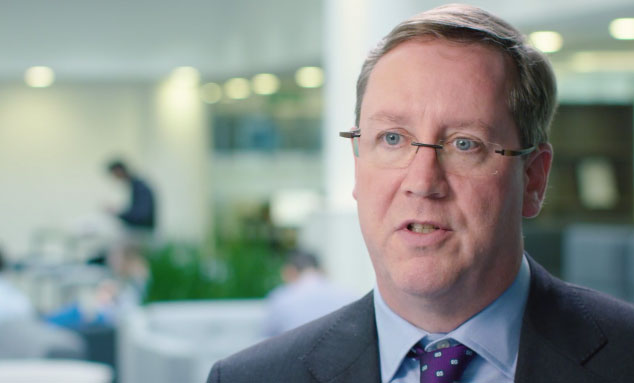 HL Select UK Income Shares Managers, Steve Clayton and Charlie Huggins, discuss the new fund launch
We believe investing in dividend paying companies is one of the most powerful ways to grow long-term wealth. For income, the attraction is clear. But dividends are just as valuable for growth, as reinvesting dividends has significantly boosted returns over the long term. Remember past performance is not a guide to the future and investors could get back less than they invest.
We are free to invest in large, medium or higher-risk smaller companies to find those that, we believe, have the most potential. We aim to hold about 30 companies, spread across 15 sectors, so each can make a real impact on returns, though it also increases risk compared to a more diversified approach. That's why we focus so much on financial strength, as well as dividend potential.
---
Monthly dividends
Income from the fund will be paid monthly. Investors can choose to have this automatically rolled back into the fund, by choosing accumulation units, or receive the dividends each month by choosing income units. We aim to provide a consistent dividend payment each month, although it is not guaranteed. Charges can be taken from capital, which increases the yield but reduces the potential for capital growth. The first income payment will be made into HL accounts on 30 April to investors who hold the fund at the valuation point on 31 March.
---
Superior investor insight
Insight into exactly what's happening with your money
Detailed fund breakdown
See every shareholding once dealt, not just the top 10
Find out exactly why we hold each share
Up-to-date overall fund performance and breakdown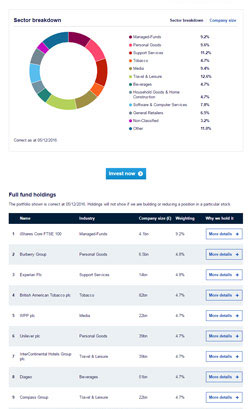 Managers' blog and email alerts
Learn what we buy and sell in the portfolio, when it's happened not months later
Read our latest thoughts on the portfolio and the market, when it matters most
Straight-forward portfolio performance reports, delivered directly to your inbox every month.
Low fixed annual fund charges
0%

Net initial charge (only available from HL)

0.6%

Fixed ongoing fund charge (OCF/TER)

0.45%

Maximum HL charge

1.05%

Maximum overall charge
The ongoing charge is fixed and taken directly from the fund. This covers the management of the fund and all expenses other than transactional fees, which are incurred by all funds when shares are bought or sold. The HL charge is our platform charge which won't be over 0.45%. Both of these charges will be payable if you want to hold the fund with HL, amounting to a maximum of just 1.05% in total. See our charges
HL Select UK Income Shares
Please read the Key Investor Information Document before you invest.
Choose a unit type
Please select a fund type before continuing
Important information: Investments can go down in value as well as up, so you might get back less than you invest. If you are unsure of the suitability of any investment for your circumstances please contact us for advice. Once held in a SIPP money is not usually accessible until age 55 (rising to 57 in 2028).
Open and invest in a new account
Save tax - no capital gains tax and no further UK tax to pay on income from your investments
Access your money at any time
Invest with a financially secure, FTSE 100 company
The maximum you can invest into an ISA in this tax year 2018/2019 is £20,000. Tax rules can change and the value of any benefits depends on individual circumstances.
Invest in an ISA