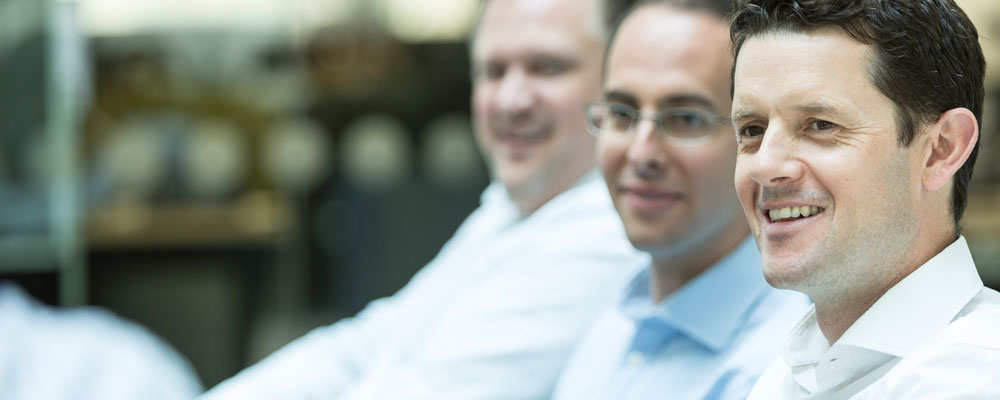 HL Multi-Manager funds
Professionally managed, diversified investments to meet a range of
objectives
View the funds
Important information - Remember, the value of investments and income can fall as well as rise, so you could get back less than you invest. The HL Multi-Manager funds are for investors who prefer to make their own investment decisions, without personal advice. The choice of underlying investments within the funds does not take your personal circumstances into consideration. The HL Multi-Manager funds are managed by our sister company Hargreaves Lansdown Fund Managers. Past performance is not a guide to future returns.
Why HL Multi-Manager funds?
Each of our Multi-Manager funds is a collection of what we believe are the best funds available to achieve a particular objective, in a single, convenient investment managed by our experienced team.
When choosing funds, we look for exceptional fund managers. We like experienced managers that we can trust, so we focus on their track history and ability to achieve the best long-term returns possible.
Because we take care of the day-to-day work of researching and managing HL Multi-Manager funds for you, we charge a higher rate than for standard funds. Our HL platform charge of up to 0.45% p.a. also applies. See our fund charges
Our HL Multi-Manager range
Income & Growth
Fund name
Sector
Fund size (£)

Level of risk

Ongoing charge
Actions
Fund name
Buy (p)
Sell (p)
Yield
Payment frequency
Actions
Fund name
3 months
6 months
1 year
3 year
5 year
Actions
Fund name
Actions
Our favourite funds in one of our favourite sectors
UK Equity Income
Moderate / Adventurous
A mix of assets aiming to return monthly income and growth over time
Mixed Investment 20-60% Shares
Moderate
Growth
Fund name
Sector
Fund size (£)
Level of risk
Ongoing charge
Actions
Fund name
Buy (p)
Sell (p)
Yield
Payment frequency
Actions
Fund name
3 months
6 months
1 year
3 year
5 year
Actions
Fund name
Actions
Stock market exposure through the most talented fund managers in the UK
UK All Companies
Adventurous
Our favourite funds from across the world focused on delivering capital growth
Global
Adventurous
Managing a continent full of opportunities
Europe Excluding UK
Adventurous
A blend of equity and bond funds aiming to generate smooth returns over the long term
Flexible Investment
Conservative
Access some of the world's fastest growing nations
Specialist
Adventurous
Diversification across shares, bonds and countries in one investment
Mixed Investment 40-85% Shares
Moderate / Adventurous
Income
Fund name
Sector
Fund size (£)
Level of risk
Ongoing charge
Actions
Fund name
Buy (p)
Sell (p)
Yield
Payment frequency
Actions
Fund name
3 months
6 months
1 year
3 year
5 year
Actions
Fund name
Actions
An investment aiming to provide a high monthly income
Flexible Investment
Moderate
Our solution for exposure to bonds
GBP Strategic Bond
Conservative