Specialist sector
The specialist sector encompasses funds focused on a wide variety of subsectors, from mining to agriculture to healthcare.

Specialist funds focus on a wide variety of sectors. They help investors gain access to niche areas, which they might only have marginal exposure to through more generalist funds.
Specialist funds cover a broad range of themes, including:
Energy - which includes major oil & gas producers, such as BP, Exxon Mobil and Royal Dutch Shell, as well as much smaller exploration and production companies
Infrastructure - these funds often invest in companies that own or operate infrastructure assets such as roads, railways or airports, or those that supply utilities such as water or power
Resources - funds that typically focus on companies that mine commodities, such as iron ore, gold, copper or diamonds. They may also invest in areas such as energy and agriculture
Agriculture - provides exposure to companies that grow food commodities, such as corn, wheat or rice. Some funds provide broader exposure by investing in companies in the food production chain, such as fertiliser producers, distributors, or supermarkets
Technology - funds focused on technology companies
Other areas such as financials, healthcare, biotechnology, and even artificial intelligence
Our view
The performance of specialist areas of the market tends to come in waves – when a particular area is in favour it tends to benefit all funds investing there, but the reverse is also true. This means investors need to be prepared to take a long-term view, and accept the associated volatility, or try to invest when an area is out of favour and sell once it's back in favour and share prices have risen.
In reality we think trying to time the market is hard to get right. Furthermore, our analysis shows it's difficult for managers investing in a specialist area of the market to outperform their benchmark over the long term through good stock picking – the ability to invest in companies with superior growth prospects, regardless of which geographical area or subsector they are located.
As a result, few specialist funds are contenders for the Wealth 150+ list of our favourite funds. Many specialist funds perform similarly to, or underperform, their chosen benchmark, while some fund managers simply don't have long enough track records to be considered for the list.
Specialist fund managers are fairly constricted on where they can invest, whereas managers that run more diversified funds can choose if and when to increase exposure to a specific area. A balanced and broader portfolio of funds is likely to provide adequate exposure to key areas such as oil & gas, healthcare, gold, and agriculture, in our view. Managers of more generalist funds can increase or decrease exposure to these areas when they feel it is most appropriate.
We suggest investors wishing to gain exposure to a specialist area should ensure it forms a small portion of a wider portfolio.
Investment notes
Please remember past performance is not a guide to future returns. Where no data is shown, figures are not available. This information is provided to help you choose your own investments, remember they can fall as well as rise in value so you may not get back the original amount invested.
Our favourite funds in this sector
First-class performance potential and low management charges
View the Wealth 150
The specialist sector contains a wide variety of different funds, so focusing on the performance of the sector as a whole isn't really relevant. Instead, we have highlighted a couple of areas of interest following our recent sector review.
Technology
The global technology sector performed remarkably well over the past five years. A number of US and Asian companies delivered some of the strongest returns, including America's so-called FAANGs (Facebook, Apple, Amazon, Netflix and Google) and a number of Chinese internet companies, such as Tencent and Alibaba.
Some investors suggest the higher share prices of these companies is justified because, in many cases, they are profitable and generate good levels of cash. America's largest technology companies have become global icons with few serious competitors, while China has developed unrivalled expertise in the tech space.
Other investors argue share prices have risen too far, too fast – if future earnings growth doesn't meet investor expectations, their share prices could be vulnerable to a setback. In fact, performance so far this year has been increasingly volatile.
The sector doesn't only cover the well-established juggernauts of the technology world though. There are thousands of technology companies at different stages of development and some funds focus on smaller, upcoming businesses that have the potential to grow into tomorrow's market leaders, but have a higher risk of failure.
Biotechnology
Biotechnology is often regarded as one of the most interesting and exciting areas of the stock market. The work done in this sector has the potential to save and improve lives, and the pace of innovation has been high in recent years.
Companies in the sector have generally delivered good returns over the past five years, but the pace of share price growth has generally been weaker over the past year. Over this time, a number of the sector's largest companies released lacklustre results – sales of some of their older products are beginning to slow, while more time is needed before newer products emerge or receive approval to drive future growth.
Over the longer term, an aging global population and increase in lifestyle-related illnesses, such as obesity, diabetes and heart disease, could underpin demand for healthcare and encourage innovation in the industry for years to come. This could drive share price growth, though there are no guarantees.
Infrastructure
The shares of infrastructure companies have appealed to many income-seeking investors in recent years. In a low interest rate environment, they have favoured the regular dividends paid by companies that own or operate infrastructure assets.
Performance has been weaker since the end of last year, however. Global economic growth is now on a more stable footing and this has sparked concerns over the potential for further interest rate rises in countries such as the US and UK. This makes the dividends paid by infrastructure assets look potentially less attractive, which dampened sentiment towards the sector.
Political uncertainty also caused some volatility. In the UK, for example, the utilities sector came under pressure due to concerns the current opposition Labour Party will re-nationalise a range of assets, including utilities.
In the near term, the prospect of rising interest rates and heightened political uncertainty could weaken demand for infrastructure assets. We believe the pace of interest rate rises will be gradual though, so the relatively stable dividends that infrastructure companies pay could remain attractive to income investors. These dividends could also be supported by the regular cash flows these companies receive from the essential services they typically provide. Periods of volatility should not be ruled out, however, given the potential for political interference in this sector.
Five year sector performance
Past performance is not a guide to future returns. Source: Lipper IM to 31/03/2018.
Investment notes
Please remember past performance is not a guide to future returns. Where no data is shown, figures are not available. This information is provided to help you choose your own investments, remember they can fall as well as rise in value so you may not get back the original amount invested.
Our favourite funds in the sector
We undertake a comprehensive review of every sector and here we provide comments on a selection of funds in this sector. They are provided for your interest but are not a guide to how you should invest. We suggest an investor wishing to add specific exposure to a high-risk specialist area should ensure it only accounts for a small proportion of their portfolio. If you are unsure of the suitability of an investment for your circumstances seek personal advice. Comments are correct as at April 2018. Remember all investments can fall as well as rise in value so investors could get back less than they invest. Past performance is not a guide to the future.
To view a full list of our favourite funds within the sector, visit the Wealth 150. There is a tiered charge to hold funds with HL. It is a maximum of 0.45% p.a. - view our charges.
Other funds in the sector
Source for performance figures: Financial Express
This fund mainly invests in gold mining companies from across the globe, although it also invests in companies that mine other commodities, such as silver or diamonds.
The price of physical gold fell over the past year – the shares of gold mining companies followed suit and the fund also fell in value. Global economic growth stabilised over the year, but a stronger economic backdrop typically acts as a headwind for gold as investors tend to view it as a safe haven during times of uncertainty. That said, geopolitical conditions are increasingly erratic and the manager believes this could cause investors to turn to gold for refuge.
Over the longer term he expects rising incomes in emerging markets to fuel demand for gold products, such as jewellery, while the absence of large gold discoveries could constrain supply and lead to a rising gold price. The fund's performance is likely to remain highly dependent on commodity price movements. It can invest in both emerging markets and smaller companies, which can increase risk.
This fund provides diversified, global exposure to the shares of companies that run or own infrastructure assets, such as toll roads or airports, or supply utilities.
The fund sits within the Global sector, although it specifically focuses on infrastructure-related companies. It's our favoured choice for investors who seek exposure to the infrastructure sector.
The fund currently has a bias to the toll roads sector, where Peter Meany has found a number of high-quality companies with attractive yields and pricing linked to inflation. Over the long term these companies could benefit from the increased use of toll roads, as a result of urbanisation and increased traffic congestion. He is optimistic about the increasing number of investment opportunities in the infrastructure sector. For example, some companies are selling off parts of their business to streamline their remaining activities and make them more profitable or efficient. The new businesses are also often more valuable and make attractive investments.
Overall the fund is a relatively concentrated portfolio and has the ability to invest in emerging markets, which can increase risk. The fund's charges are taken from capital, which can boost the yield, but reduce the potential for capital growth.
This fund invests globally in biotechnology companies, which includes those that carry out medical research or are pioneering innovative new drugs.
The fund has marginally underperformed its benchmark since Linden Thomson took over its management in 2012, but it has delivered a greater return than the benchmark over the past year. Five of the fund's investments were subject to takeover offers from other companies in January, and this significantly boosted their share prices. This is over a short timeframe, however, and past performance should not be seen as a guide to future returns. All investments should be held for the long term.
The fund is biased towards small and medium-sized companies, which is a higher-risk area, but one where significant levels of innovation are taking place, according to the manager. These companies are often missed by analysts and other investors, so she believes this provides the opportunity to spot good companies overlooked by other investors. The fund invests in a relatively small number of companies, which can increase risk.
A fund that invests in technology companies worldwide, as well as those that derive a significant amount of their profits from technology-related business.
This fund marginally underperformed its benchmark over the past year. Recent positive contributors to performance include Grubhub, a US online food delivery group, which announced a new partnership with some of the country's most well-known restaurants, including KFC and Taco Bell.
On the other hand, an investment in Expedia was weaker after the company revealed it incurred higher-than-expected costs. The fund's managers remain positive about the company's longer-term prospects given its strong position within the online travel sector. Across the portfolio the managers have focused on themes including digital payments, internet transformation (with retail, media and travel moving increasingly online), and Artificial Intelligence, including developments in the way we use transport. The fund invests in some companies based in the emerging markets, which increases risk.
Latest research updates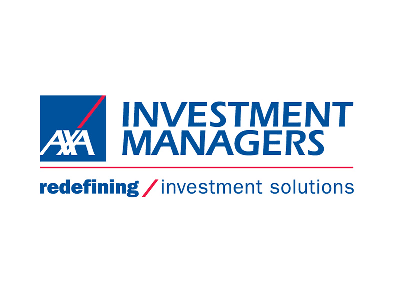 Fri 16 February 2018
The AXA Framlington Biotech Fund aims to make the most of the opportunities on offer in one of the most interesting and exciting areas of the stock market. We review the fund's performance and share our view on its prospects.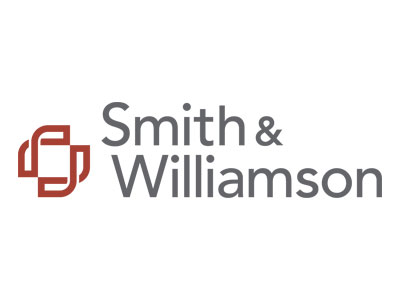 Wed 18 January 2017
After four years of negative returns, the commodities and mining sectors enjoyed a reversal in their fortunes through 2016, finishing the year as the strongest performing area of the global stock market.
Investment notes
Please note the research updates are not personal recommendations to trade. If you are unsure of the suitability of an investment for your circumstances please seek advice. Remember all investments can fall as well as rise in value so investors could get back less than they invest.
Fund research
Our expert research team provide regular updates on a wide range of funds.