£50 billion in lost financial assets - could some of it be yours to find?
How to track down lost accounts and put them to work.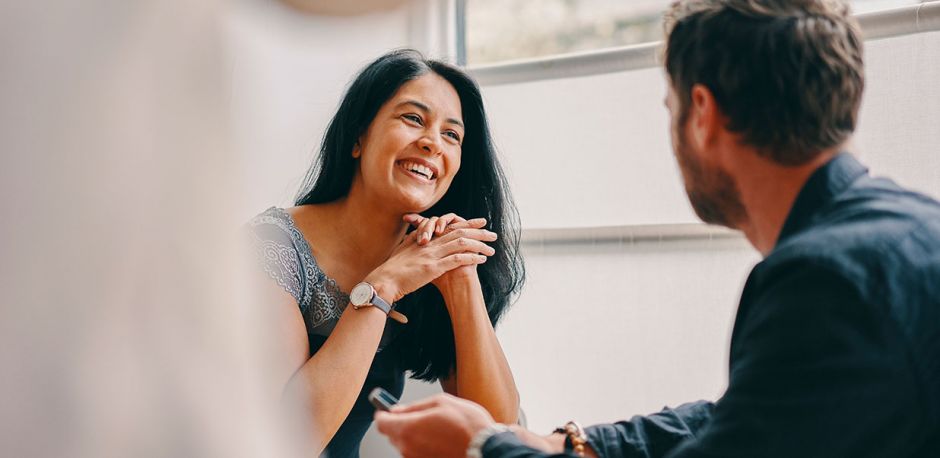 Losing sight of old savings and investment accounts is all too easy. Billions of forgotten financial assets in the UK have been left unclaimed, sitting in old bank accounts, pensions, life assurance and investments.
But they don't sit there forever. The dormant asset scheme puts some of these forgotten accounts to good use. Currently under the scheme, if a bank account is left untouched for 15 years, the cash in the account can be transferred into the scheme. The cash is then put towards social and environmental initiatives across the UK.
The government has recently confirmed plans to expand the scheme to cover other things like old pensions and investments. This could unlock and extra £880 million currently tied up in dormant assets.
Don't worry about your money being given away without you knowing. The scheme's first priority is to reunite owners with what's theirs. Even if you've had assets transferred into the scheme, you've got the right to get all your money back at any time.
There are steps you can take to reunite with your lost accounts sooner. Below we explain how to find forgotten assets and what to do once you've found them. This article isn't personal advice. If you're not sure what course of action is best for your circumstances, look for guidance or advice.
Lost pensions
Common reasons why people lose a pension
Two of the main reasons people lose pensions are changing jobs and moving address.
You might think it's your employer's responsibility to make sure your personal details are kept up to date with your pension provider, but it isn't. It's up to you to make your pension provider aware of any address or name changes throughout your life (regardless of who your employer is).
How to find old pensions
First check for any old paperwork lying around. It's likely this will include all the details of your pension provider.
You can also reach out to old employers. Directly ask them for more information about the pension scheme they offered at the time of your employment, including the provider's details. You can then ask the pension provider to check if you were a member of the scheme, and what your pension value is.
If you don't have any luck with old employers or paperwork, you could try the government's free Pension Tracing Service. They can help you track down lost pots. You just need to give them the name of your old employer, or pension provider.
Try the Pension Tracing Service
Lost investments and other assets
Common reasons why people lose investments and assets
One reason why investment and bank accounts become lost is because of inactivity. If you don't do anything with your account and your provider hasn't been able to contact you, your account can be classed as dormant. Other common reasons include moving house or changing your name.
How to track down investments and other assets
If you don't remember the name of the company you hold investments or money with, you'll need to do a bit of digging. Go through any old paperwork. If you come across the name of the company, simply call them and they'll help reunite you with your lost investments. If you don't have any paperwork, it's worth trying My Lost Account.
Two ways to avoid losing accounts in the future
1. Consider consolidating accounts
Life is busy and finding the time to juggle different providers can be a stretch. It's much easier to keep on top of things if you don't have lots of pensions, investments and savings accounts in different places. Look through what you have and see if you can consolidate them with one provider who can accommodate all your accounts and needs. Just make sure you check if your provider charges exit fees, or if you'll lose any benefits or guarantees by transferring.
Could HL be the home for your investments, pensions and savings?
Investments can fall as well as rise in value, so you could get back less than you invest.
2. Review your accounts regularly
To avoid losing your accounts, give yourself time to go through your finances at least once a year. This is a good way to keep track of what you have. But also a useful time to review things like interest rates and how your investments are doing. If these no longer suit your goals or needs, you could think about making some changes. Our experts offer insight and research to help you stay up-to-date with the latest on investments.
This website is issued by Hargreaves Lansdown Asset Management Limited (company number 1896481), which is authorised and regulated by the Financial Conduct Authority with firm reference 115248.
The Active Savings service is provided by Hargreaves Lansdown Savings Limited (company number 8355960). Hargreaves Lansdown Savings Limited is authorised and regulated by the Financial Conduct Authority (firm reference number 915119). Hargreaves Lansdown Savings Limited is authorised by the Financial Conduct Authority under the Electronic Money Regulations 2011 with firm reference 901007 for the issuing of electronic money.
Hargreaves Lansdown Asset Management Limited and Hargreaves Lansdown Savings Limited are subsidiaries of Hargreaves Lansdown plc (company number 2122142).