Should I transfer my pension?
We explore whether transferring a pension could be the right choice for you and outline the steps involved.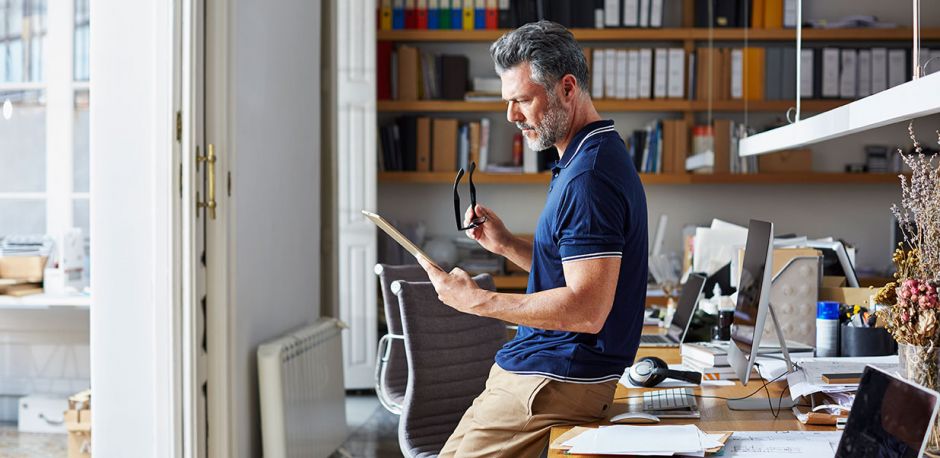 There are a lot of pension types, each with different rules, features, and benefits. The investment choice and charges between pension providers can vary dramatically, so can the quality of customer service.
It's important to know how many pensions you have, how they work (including your options at retirement) and what level of service you're getting in exchange for the fees you're paying. If you're less than satisfied, you might consider transferring to a new pension plan like the HL SIPP (Self Invested Personal Pension).
Below are our top transfer tips, including what to watch out for.
We hope you find this article helpful, but it's not personal advice. If you're thinking about transferring a pension, please check the costs involved first and that you won't lose any valuable guarantees or benefits. If you're not sure what to do, please seek advice.
Benefits of consolidating pensions with HL
A clearer overview - having multiple pension pots can make it difficult to understand how much you've saved so far and could make managing your income more complicated once you retire. By consolidating, you'll know exactly where you're invested and how much income you can take.
Potential for greater returns - modern pensions can give you more investment choice, and more opportunity could potentially lead to better returns, although there are no guarantees.
Less paperwork - moving online means you can access your statements easily, find out how much your pension is worth at any time, and make any changes in minutes.
Reduced overall costs – having only one provider could reduce the fees you pay.


Should I consolidate my pensions?
On average we have 11 jobs in our lifetime, and with each new employer could come a new pension, each with different features. When deciding whether to consolidate or not, first check what the scheme rules are around your retirement age, and whether the investment choice you have matches your attitude to risk and your financial aims. You should also check what fees you're paying and how easy it is to manage and access your pension online.
If you're less than satisfied, it could make sense to consolidate your pensions and transfer them to one easy-to-manage account, like the HL Self-Invested Personal Pension.
More about the HL Self-invested Personal Pension, including fees
Any reasons not to transfer?
If you're part of a defined benefit (DB) pension, such as a 'final salary' scheme, transferring your pension to a personal plan is probably not in your best interest. These pensions not only give you a guaranteed income, but they also offer benefits to a spouse or partner once you die.
If you're a member of your current employer's pension, you're also unlikely to benefit from transferring this pot, as it would probably mean losing your employer's ongoing pension contributions. But you could still benefit from transferring any old pensions.
Pensions you shouldn't transfer
How to transfer your pensions
First make sure you're confident you've found all your pensions and that you're not abandoning any lost pensions.
To do this, look through your paperwork for any annual pension statements or starter packs you got when you first joined the scheme. If you're not sure whether you had a pension with an old employer, you could look through your old employment contracts or payslips for any signs of pension contribution deductions. And if you're still struggling, contact them directly to ask for details of the pension scheme they offered at the time of your employment, including the provider's details.
What to check before you apply
Once you've shopped around and found the best pension provider to suit your needs, make sure you contact your current and future provider to check a few things first:
Ask if you'll need to pay any fees to transfer away
Find out if you'll need to pay any set-up charges
Check you won't be forfeiting any valuable benefits or guarantees
Make sure your new provider is financially secure and check they're on the Financial Conduct Authority register.
If you're happy to go ahead, then you just need to make sure you've got the correct scheme details to authorise a transfer. This typically includes: your pension value, policy number and the name of your current pension provider.
Our pension transfer team are here to help
If you have any questions about transferring a pension, our experienced helpdesk is on hand. Call us on 0117 980 9926 or book a free 30-minute pension transfer consultation.
Our helpdesk can't give personal advice on what might be suitable for your circumstances, but they can talk you through the steps of a pension transfer. They'll also cover the benefits of our pension service if you'd like to know more, and can put you in touch with one of our financial advisers if you'd like them to.
How to transfer your pension to the HL SIPP
What did you think of this article?