When can I withdraw money from my pension?
We explain the basics of withdrawing your pension and the different options available to you.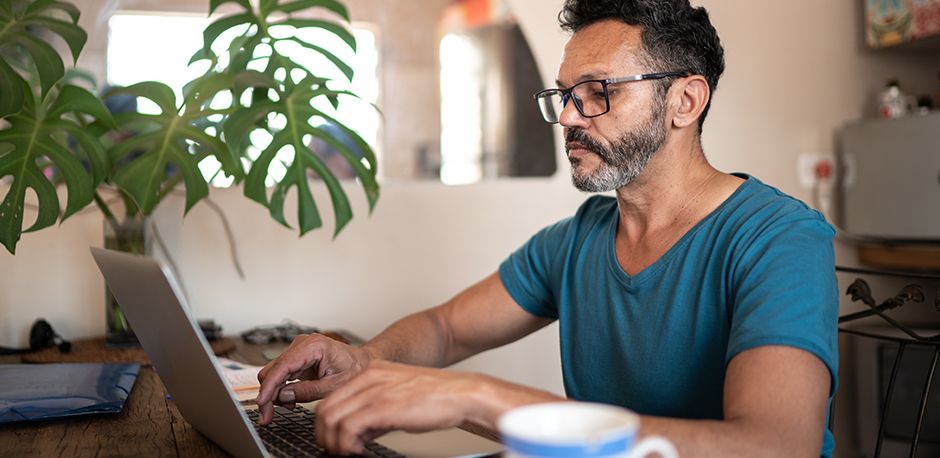 When and how you withdraw money from your pension will depend on your age and the type of pension you have. You can normally access your personal and workplace pensions from your mid-late 50s, while the State Pension is currently payable from your mid-late 60s. You can continue working when you start claiming your pension or delay taking your pension by a few years if you prefer.
Below we look at when and how you can access your pension, as well as the potential impact of early withdrawals.
We hope you find this article helpful, but it's not personal advice. You should check you're making the right decision for your circumstances and that you understand your options and the risks. The government's free and impartial Pension Wise service can help you and we can offer you advice. When you take money from your pension, up to 25% is usually tax free and the rest is taxed as income.
Tax rules can change and their benefit depends on your personal circumstances.
Can I withdraw money from my pension before 55?
The earliest you can take money from your personal or workplace pension is usually 55 (rising to 57 from 2028).
Unless you meet specific conditions, any early withdrawals made before you're 55 will be subject to tax charges of up to 70%. A company offering early access to money in a pension can be a sign of a pension scam so be vigilant.
How can I withdraw money from a private pension?
If you want to access your personal pension pot, there are three main ways you can do this. You can also mix and match income options which could help you find the right balance of security and flexibility.
Some options cannot be changed once selected so it is important to look at all the options carefully.
Annuities - Take up to 25% of your pension as a tax-free lump sum and swap some, or all, of the rest for a regular (taxable) income that's guaranteed for life.
Drawdown – Take up to 25% of your pension as tax-free cash, and then keep the rest invested. Take a flexible income (taxable) as and when you need it.
Lump Sums - Withdraw your whole pension or keep some invested. Usually 25% of each withdrawal will be tax free and the rest taxable.
Compare your options – Watch our retirement options video and read our side-by-side comparison table, including each option's benefits and risks.
COMPARE YOUR PENSION WITHDRAWAL OPTIONS
When can I withdraw my State Pension?
The State Pension age is the earliest age you can start receiving your State Pension. This will be different for everyone as it's worked out based on your date of birth.
State Pension age is currently 66 and is due to increase to 68 by 2046. Although there's no guarantee it won't rise quicker or higher than that.
In order to qualify for the new State Pension you must have at least 10 qualifying years on your National Insurance (NI) record, 35 years is needed for the full new State Pension.
You can check your State Pension age using the government's State Pension age calculator.
LEARN MORE ABOUT THE STATE PENSION
Guidance, help and advice
Guidance from Pension Wise - It can help you understand what type of pension you have, how you can access your savings and the potential tax implications of each option. But it isn't financial advice. More about Pension Wise.
Support from HL's UK-based helpdesk - Our UK-based helpdesk are here for you six days a week. Our friendly and knowledgeable team are ready to answer your questions no matter how big or small. Call us on 0117 980 9926. Opening hours Monday - Friday: 8am - 5pm, Saturday: 9.30am - 12.30pm.
Retirement Advice from HL - Our financial advisers can work with you to: plan your personal budget and retirement income strategy, make sure your investments match your goals and give pension advice, including when and how to take them. Discover retirement advice.