SIPP tax benefits
Pensions, such as a SIPP, are one of the most tax-efficient ways of saving for retirement. Pension contributions receive up to 45% tax relief. How much will depend on your circumstances.
Additional tax benefits
No capital gains tax or further income tax
Investments in a pension can grow free of UK capital gains tax and further income tax.
Up to 25% tax-free lump sum when you retire
Any time from age 55 (57 from 2028), you can normally take up to 25% of your SIPP as a tax-free lump sum and receive a taxable income from the remainder if you wish. From 6 April 2015 you will be able to take as much of your pension as you wish either as income or a lump sum, with the first 25% usually tax free and the rest taxed as income.
Pass on your pension tax free to your heirs
Any money left in your pension when you die can usually be passed to your heirs free of inheritance tax. Any withdrawals they then make will be tax free if you died before you were 75. If you die when 75 or older any withdrawals will be taxed as their income or potentially taxed at 45% if taken as single lump sum.
Important information
The pension and tax rules are subject to change by the government. Tax reliefs and state benefits referred to are those currently applying. Their value depends on your individual circumstances.
96%

of clients would recommend the Vantage SIPP to friends and family*

*HL survey: 252 respondents, November 2014
Important information
A SIPP is a type of pension for people happy to make their own investment decisions. Investments go down in value as well as up so you could get back less than you invest. The rules mentioned are those currently applying and could change in the future. You can normally only access the money from age 55. Tax reliefs depend on your circumstances. This website is not personal advice, if you are unsure an investment is right for you, please seek advice.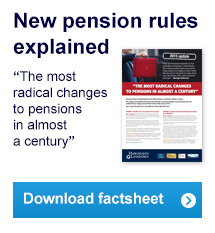 What our clients say

Service is excellent. I particularly value your regular communication and the fact the correspondence and telephone calls are dealt with by real, intelligent, business-like people so much more respectful of your customers and so much more efficient than most other financial service providers.
Mr Popple, Hampshire

Very happy with the service - totally flawless! I also like your friendly, knowledgeable and helpful staff who are a cut above some of your competitors. Not forgetting, it's a pretty good deal too!
Mr Pritchard, Hertfordshire

The range of investment funds to choose from is outstanding and I'm pleased to have more direct control over my investments.
Mr Bradley, London

I have transferred various pensions to my SIPP at Hargreaves Lansdown. I must say I have received an excellent service by phone and by email. All the hassle was taken from me by HL and made my life a lot easier. Also dealing in funds online and switching is straight forward.
Mr Bhudia, Middlesex

Since dealing with HL for the last seven years, I have always been very happy with the prompt, efficient service I have received.
Mrs Strange, Nottinghamshire

Hargreaves Lansdown have provided a first class, excellent service. It could not have been more simple.
Mr Wilson-Tate, London