SIPP frequently asked questions
Making contributions
Withdrawing money
How do I withdraw money from my SIPP?

When you reach age 55 (57 from 2028), you're free to start withdrawing money from your SIPP, even if you're still working. You can usually take up to 25% of your pot tax free (up to a maximum of £268,275). The rest of your withdrawals will be taxed as your income.

You can take your whole pension in one go, or in smaller amounts as and when you want. You could also take money from your pension as a regular income, with an annuity or drawdown. Or you can leave your pension invested if you don't need it yet.

Learn more about your retirement options

When it comes to choosing how to take money from your pension, just remember you may need your pension to last throughout your retirement.

Pension Wise is the government's free, impartial pension guidance service, created to help you understand your retirement options. Visit www.pensionwise.gov.uk or call 0800 138 3944 to find out more.

How do I withdraw money from my drawdown account?

If you have enough cash in your income drawdown account, you can request a one-off income withdrawal through your online account. You can do this by choosing the "Drawdown information" tab and then selecting "Request a one-off payment". If you're selling investments first, you'll need to wait for the cash to settle in your account before requesting a withdrawal via this method.

If you want to start taking an income or change the amount you are currently taking, you can let us know by sending us a secure message from your online account, by calling us, or by sending a letter.

As long as you let us know of any changes by the 17th of the month we can amend your income for the same month. Your income payment should arrive in your bank account on the 28th of the month (or the previous working day). You'll need to have sufficient cash available to meet your income request.

You can view the key dates for taking an income payment from your drawdown arrangement using our drawdown calendar. This includes the deadlines for changing your request, selling your holdings (if applicable) and the payment date.
Managing your account
How do I find my client number or username?

You'll find your client number on your most recent statement or the letter we sent to you when you opened your account. You can also find it in the top right-hand corner when you log into your account online.

If you've forgotten your username, you can request a username reminder online. You'll need your client number and the email address you chose for your account. We won't be able to provide your username by telephone or post.

How do I reset my online password or secure number?

If you've forgotten or locked your login details, you can reset them online.

We'll ask you to confirm your username, date of birth and your security questions. You'll then have the option to reset your Online Password, Secure Number or both.
SIPP basics
Opening a SIPP
SIPP charges
Please see the SIPP charges page to view all SIPP and dealing charges.
Transferring to an HL SIPP
Withdrawing money from a SIPP
Learn more about Self-Invested Personal Pensions
How they compare to other pensions
How to choose investments
Benefits and risks
Is transferring a pension a good idea?
Our guide explains:
When you might benefit from transferring
How to find your lost pensions
What to check before you go ahead
They're always happy to assist, professional at all times and extremely knowledgeable.

MR BOTH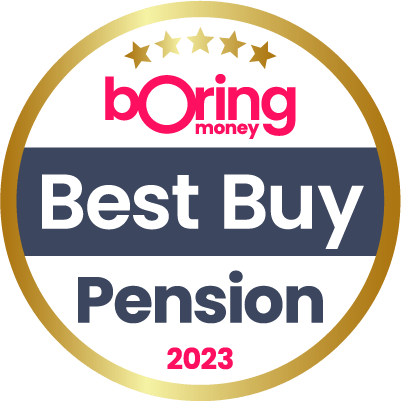 Best Buy Pension
Boring Money Awards 2023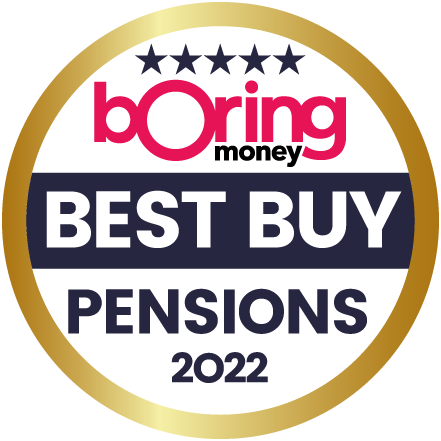 Best Buy Pension
Boring Money Awards 2022

Investing & Pensions Gold Award
The Times Money Mentor 2022
Help and support
If you have any questions about the HL SIPP, you can speak to one of our UK-based client support experts.
Call us on 0117 980 9926